Two employees of a suburban New Orleans Walgreens have been arrested, and investigators are seeking a third suspect, in a counterfeit Catalina coupon scam that allegedly netted them more than $29,000.
35-year-old Kewanta Young of Avondale, Louisiana (pictured at left) was charged on Friday. 39-year-old Fanny Kelley of Harvey, Louisiana (pictured at right) was arraigned on Monday following her arrest back in February.
The two shift leaders are accused of working with an unidentified customer to scan fake Catalina coupons that offered $15 off any purchase. The Jefferson Parish Sheriff's Office says the suspects scanned several coupons per transaction, several times a day, racking up massive amounts of overage and placing it all onto gift cards.
In one transaction alone back in February, investigators say Young and the customer scanned hundreds of counterfeit coupons and pocketed more than $10,000 in gift cards. Over the course of several days late last year and early this year, the trio scanned some 2,000 coupons in all. According to the Sheriff's Office, Kelley conducted 76 transactions and rang up $3,124 in gift cards. Young and the customer allegedly conducted 173 transactions and rang up gift cards worth $26,055.
Over the past year or so, a flood of counterfeit Catalina coupons have shown up in stores. Many of them appear to be manipulated versions of legitimate Catalina coupons, like the ones that print at the register when you check out. Most real Catalinas offer a discount on a specific product. But occasionally, there will be a promotion when you buy a certain amount of a particular product, you get a Catalina offering dollars off your next purchase.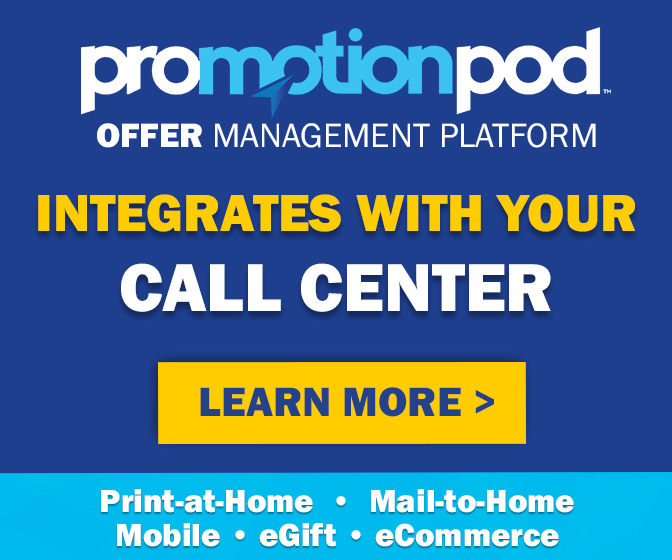 And those are the ones the fraudsters have seized upon. They've been creating counterfeit dollars-off coupons, offering many more dollars off than any legitimate Catalina coupon would. And in many cases, they appear to be printing them on actual Catalina coupon paper, suggesting a level of sophistication unlike the typical, sloppy, cut-and-paste, print-at-home counterfeits that many other fraudsters create.
While the specific coupon used in this case does not appear to be on the Coupon Information Corporation's list of known counterfeits, there are many others like it that are listed. They offer anywhere from $5 to $25 off, and are printed with a retailer's logo and the name of a brand or manufacturer that's supposedly offering the discount – like this fake Walgreens Catalina that offers $10 off, "compliments of Huggies", or this one offering $10 off as a "thank you from Unilever".
Young is charged with theft of $25,000 or more and five counts of computer fraud. She's currently behind bars on $79,000 bond. Kelley entered a not guilty plea Monday, on five counts of computer fraud. She's due back in court next month. Investigators say they're still seeking the customer who was also a part of the scheme.
If convicted, Kelley could be sentenced to a maximum of five years in prison and a $10,000 fine. Young faces up to 20 years in prison and up to $50,000 in fines.
Coupon fraudsters may be getting more sophisticated. But so far, not even the best of them has come up with a fake Catalina offering "$50,000 off your next counterfeit coupon conviction".
Image sources: Jefferson Parish Sheriff's Office / Walgreens