The wheels of justice turn slowly, but the penalties for coupon fraud can end up being rather severe in the end. More than two years after her arrest, a former Walgreens employee charged in connection with a scheme involving counterfeit Catalina coupons has just been sentenced – to three years of hard labor.
38-year-old Kewanta Young of Avondale, Louisiana, just outside of New Orleans, was sentenced yesterday after pleading guilty to fraud. She was working as a cashier and shift leader at a local Walgreens when she was arrested in April of 2018, as part of an investigation that also ultimately ensnared a co-worker and two of their customers.
From November 2017 to February 2018, police said Young and fellow shift leader Fanny Kelley conducted dozens of transactions that the corporate office flagged as suspicious, due to "an unusually high amount of prepaid gift card purchases using a coupon." Upon further investigation, Walgreens discovered that the coupons used were Catalina coupons offering $15 off a purchase.
But the Catalina coupons were fake. More specifically, they were what have become known as "Frankenstein" coupons, which are stitched together using pieces and parts of legitimate coupons. The wording on each coupon stated it was good on Crest 3D Whitening toothpaste, but the bar code was for Eveready batteries, and each time it was scanned, it took $15 off the transaction no matter what was purchased.
Police said that surveillance video showed Kelley conducted 31 suspicious transactions over a five-week period, totaling more than $3,000, while Young conducted 173 similarly suspicious transactions in just a week and half, totaling more than $26,000.
The two were arrested in early 2018. Later that year, the full details of what allegedly transpired fell into place. With the help of the former employees and surveillance video, police identified and arrested April Ansardi and Latina King, two customers accused of creating and using the counterfeit coupons to get tens of thousands of dollars in free gift cards, and enlisting the employees to help them get away with it.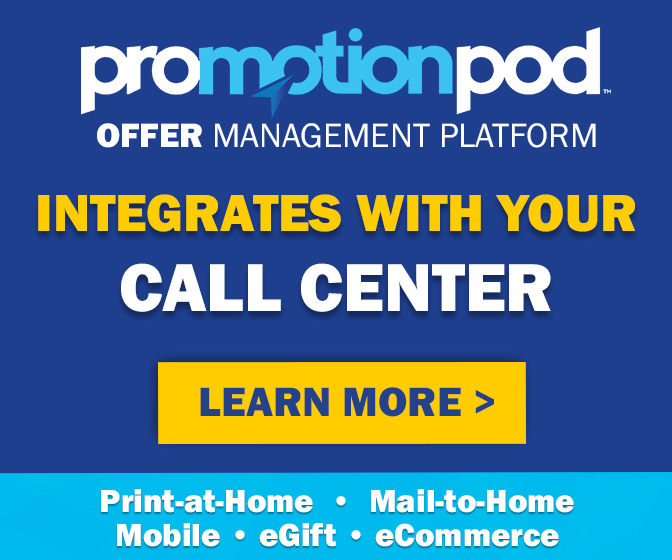 Ansardi was accused of stealing a roll of Catalina printer paper and using it to print legitimate-looking fakes. With counterfeit coupons in hand, stacks of gift cards ready to purchase, and cashiers allegedly in on the scheme, the last crucial piece of the puzzle was lollipops.
Yes, lollipops.
Police said each transaction that Young or Kelley conducted for either Ansardi or King was carefully calculated to take full advantage of Walgreens' systems, by providing the the maximum value of gift cards for the least amount of cash. Each individual transaction involved a single gift card worth exactly $140. The $5.95 activation fee would bring the total to $145.95. Added to the transaction were nine lollipops, worth 50 cents apiece, which accomplished two things. It brought the transaction total to $150.45, which allowed the customer to use ten $15 coupons to bring the total down to just 45 cents. And it ensured there were a total of ten items in the transaction – one gift card and nine lollipops – which allowed Walgreens' system to accept exactly ten coupons without requiring an override.
In order to thank the cashiers for their assistance, police said the customers would give them gift cards as a "present." No word on who got to keep all those lollipops.
King passed away in late 2018 before her case was resolved. Ansardi entered a pretrial diversion program in April 2019 in order to avoid prosecution, and Kelley did the same in December 2019. That left Young, who investigators said was responsible for ringing up the most fraudulent transactions by far, and accepting the most fake Catalina coupons. After multiple rescheduled court dates throughout this past year, she changed her previous not guilty pleas on five counts of computer fraud to guilty, and was sentenced to "imprisonment at hard labor for a term of 3 years" in a state prison.
Hard labor these days generally means doing some form of manual work such as tending to the prison garden, or performing kitchen or cleaning duties – not busting up rocks with sledgehammers. But Young may be able to avoid it altogether if she stays out of trouble. Her sentence has been deferred, pending the completion of one year of probation and a $500 restitution payment to Walgreens. Prosecutors didn't say why the amount was so low, as compared to the more than $26,000 in losses she was accused of abetting. Nevertheless, Young will be able to avoid prison time by serving her probation without incident. If she does violate the terms of her probation, or otherwise runs afoul of the law – it's hard labor behind bars for her.
So more than three years after the first suspicious transaction was conducted, this case is finally closed. And, however innocently, if anyone ever thinks of buying a gift card and a whole bunch of lollipops in a single transaction at a certain suburban New Orleans Walgreens – you can bet the store will be keeping a close watch, to make sure it doesn't fall for Frankenstein coupons again.
Image sources: Jefferson Parish Sheriff's Office / JeepersMedia