Could Hobby Lobby's late, great 40% off coupon be making a comeback?
The craft store chain isn't saying. But the judge who okayed a legal settlement that prompted Hobby Lobby to pull the coupon earlier this year, has now okayed a revised coupon that Hobby Lobby is free to offer again any time it wants.
Don't get your hopes up just yet, though. Because after setting aside some $2.2 million to resolve its legal dispute and reimburse certain customers who used the coupon before it was discontinued, Hobby Lobby may not be eager to resume offering endless 40% discounts quite yet.
The reimbursements will be going to shoppers in Florida and Alabama who used a coupon when purchasing furniture items from a Hobby Lobby store between 2014 and 2017. Eligible Florida shoppers who file a claim on the Hobby Lobby settlement website will receive a check for $14, while, due to differences in the amount of damages allowed under state law, Alabama shoppers will get a $14 check plus a $25 gift card.
The payouts come as a result of a settlement, which received final approval last week, resolving a long-running class-action lawsuit. An Alabama shopper filed suit in 2016, and later joined forces with a Florida shopper who filed a similar lawsuit, claiming that Hobby Lobby's pricing and couponing policies were deceptive.
The dispute centered on what constitutes a "regular-priced" item. Hobby Lobby's 40% coupons were not valid on sale items. Since its furniture items are listed as "always 30% off" list price, Hobby Lobby considered those to be sale items, and a 40% coupon would only be valid on the list price. The plaintiffs argued that since furniture is "always" 30% off list price, that is the de facto regular price to which the coupon should have been applied, not the list price that Hobby Lobby never actually charges.
"It is Hobby Lobby's position that the coupon cannot be used to purchase furniture at the always discounted 30% off price, because that falls within the 'discount' exclusion in the coupon," Hobby Lobby argued. The plaintiffs complained that Hobby Lobby's "30% off discount" is based on "an artificially inflated price" and isn't a true discount at all, so the coupon should apply to the selling price and not the list price.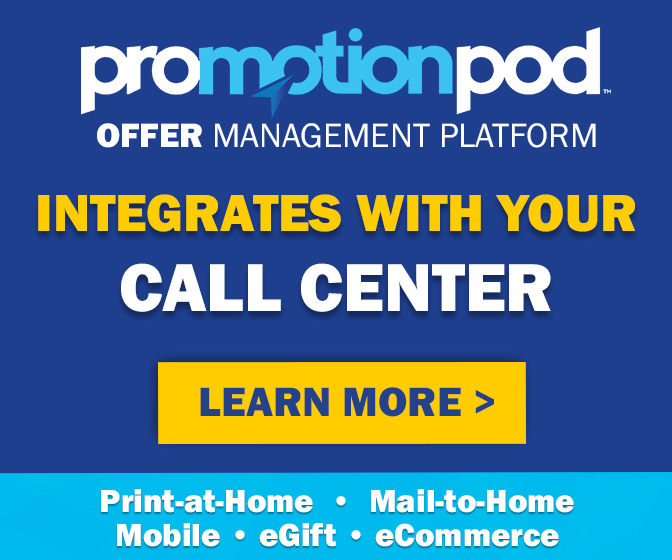 Hobby Lobby contended that internal research found that "the vast majority of Hobby Lobby customers agree with Hobby Lobby's position on the coupon's application, not the plaintiffs'." It cited a customer survey in which 80% of respondents, after reading the coupon and reviewing the price tags on furniture items, agreed that the coupon should only be applied to the list price and not the "always 30% off" price.
The coupons themselves became collateral damage as the two sides entered into mediation and details of their settlement were hammered out. Under the terms of the proposed settlement, Hobby Lobby agreed to "discontinue use of its current coupon" and submit to the court proposed new coupon language that would "remedy the deficiencies alleged in the complaints."
"The previous version of Hobby Lobby's discount coupon provided that the 40% off reduction was 'good for one item at regular price only'," Hobby Lobby explained. "The proposed new coupon resolves this difference in interpretation. It eliminates any reference to a regular price and states that the 'coupon will reduce the highest item price by 40%'."
In approving the financial terms of the settlement, the judge in the case last week also approved the new coupon language. "The proposed new coupon resolves this difference in interpretation," the judge concluded. "With this revision, no one could plausibly claim that the 40% coupon could be used with the 'orange tag price' on furniture, since the 'green tag' price is the highest item price tag placed on furniture."
So Hobby Lobby now has the green light to revive its 40% coupon, if it chooses to. The retailer never fessed up that its January decision to eliminate the coupon had anything to do with the lawsuit, claiming instead that it was doing so in order to intensify efforts "to discount thousands of items every day," which "will offer a better value instead of providing a discount on only one item with the coupon."
Now, as then, Hobby Lobby did not respond to any requests for comment about whether or when it might reinstate the coupon, now that it's been given the all-clear to do so.
First, though, the retailer has some checks to write. The parties estimated that some 75,000 shoppers are eligible to file claims, so Hobby Lobby has set aside $1.8 million to compensate them all. In addition, the plaintiffs' attorneys will receive $425,000 to cover fees, costs and expenses. And incentive payments of $3,000 and $5,000 to the two plaintiffs are still pending.
So with Hobby Lobby on the hook for more than $2 million to resolve a dispute over its old coupon, it might prefer to charge you full price just a little longer before introducing a new coupon. But if the coupon does come back, Hobby Lobby shoppers can only hope it will provide more savings – and a lot less confusion.
Image source: Hobby Lobby