Bed Bath & Beyond customers know never to go shopping there without one of the store's famous 20% off coupons. And Hobby Lobby customers know they should never go there without one of that store's famous 40% off coupons.
But beginning next month, they won't have a choice.
The arts and crafts chain has announced that its weekly "40% off one item at regular price" coupon will be permanently discontinued at the end of February.
"As of February 28th, 2021, Hobby Lobby will no longer be offering the 40% off coupon in stores or online," the company said in a statement. "By making this decision, we are intensifying our efforts to discount thousands of items every day. This will offer a better value instead of providing a discount on only one item with the coupon."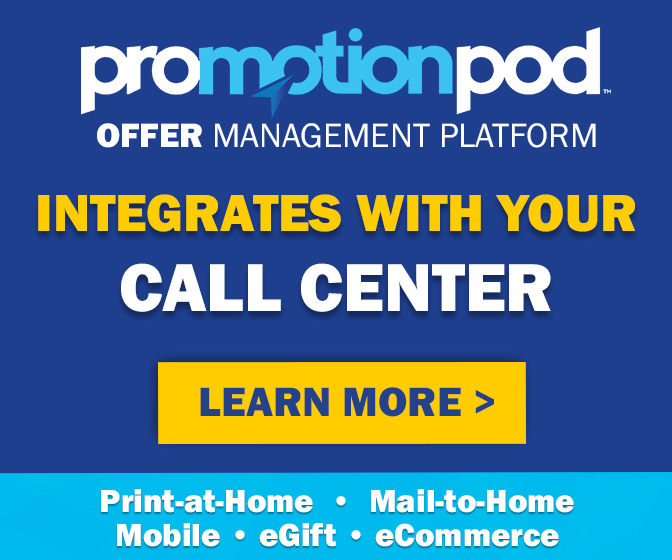 For decades, Hobby Lobby has been offering a 40% coupon just about every week, printed in newspapers, sent in the mail or accessible on its website. The trick is that it's only good on "regular-priced" items, and much of what is sold at Hobby Lobby is on sale. Or "always on sale."
That was the basis of several lawsuits against Hobby Lobby in recent years, later consolidated into a single case, filed by disgruntled shoppers who argued there was no difference between a "regular price" and a price listed as "always 30% off." If the price of an item is "always" discounted, they reasoned, that means it's Hobby Lobby's de facto "regular price," and they should be able to use a 40% coupon on the purchase.
Hobby Lobby disagreed, somewhat snarkily, saying it was "emphatically clear to all who opened their eyes that the 30% off prices were discounts," and that "it is plain that a 'regular price' cannot logically be a 'discounted price'." At the same time, it acknowledged that the marked price of an "always discounted" item is "generally not a previous price that Hobby Lobby actually charged, but was instead a comparable price that other sellers charged for similar products."
Hobby Lobby did not immediately respond to a request for comment about whether the decision to eliminate the coupon had anything to do with the legal disputes about the items on which it could be used. But it just so happens that the parties in the consolidated case recently announced that they have reached a settlement, the terms of which are now being finalized.
Could the settlement have included an agreement to streamline the store's pricing policies and eliminate any confusion over the coupon? Hobby Lobby isn't saying.
But its customers sure are vocal. As word about the elimination of the 40% off coupon begins to spread, Hobby Lobby shoppers have been making their opinions known on the retailer's Facebook page. "Hobby Lobby that is totally unfair and not cool at all that you are doing away with this coupon. A lot of your valued customers are upset!" one shopper wrote. "Unless you are 'discounting' everything 40% it will not make up for removing the coupon. The coupon is the main reason I even go into the store," another commented. "Taking away this 40% coupon is the biggest business mistake Hobby Lobby will ever make. In these hard times people need an incentive to go out and shop," a third wrote.
Some shoppers suggested Hobby Lobby is simply repeating a mistake that others have made, and lived to regret. "Have you heard the story about JCPenney doing away with coupons and just lowering prices and people hated it and they lost so many sales, so they brought back the coupons that everyone loves?" a commenter asked. "Michaels no longer matches coupons or offers them – and I haven't shopped there since," another commented.
But Michaels, as it turns out, has already learned its lesson about coupons. Like Hobby Lobby, Michaels had always offered percent-off-your-total-purchase coupons. But several years ago, the craft store chain introduced "everyday value" pricing on thousands of items, which were not eligible for coupon discounts. Later, Michaels began offering more personalized coupons to individual shoppers instead of offering so many percent-off coupons that anyone could use.
And then Michaels began reversing course.
"The significant increase in the number of items excluded from promotions prompted a sharp increase in customer complaints," CEO Mark Cosby said in 2019. In response, "we have reduced the number of products excluded from coupons to make it easier and less frustrating for customers." Chief Financial Officer Denise Paulonis added that customers said they "like the ability to use my coupon on what I choose to do. And we really constrained that piece more than we should."
As for Hobby Lobby, its statement suggested but didn't quite promise that it planned to offer lower prices throughout the store to make up for the missing coupons. And some shoppers are ready to hold them to it. "I'm hoping this means you'll make everything NOT ridiculously overpriced then and just make it fair priced to begin with," a Facebook commenter wrote. "Why don't you just make it the price you want and be done with it? The coupons just seem like a lot of work for everyone."
"It is always our intent to provide you with beyond compare service, great prices and the best selection," Hobby Lobby's statement concluded. "We appreciate your understanding during this period of transition and thank you for your continued business."
So you have a few more weeks to get 40% off a regular-priced item at Hobby Lobby. After that, no more coupons. And after that, who knows? If Hobby Lobby sticks to its guns, the coupons will be nothing but a memory. If, however, it follows the path of Michaels and JCPenney – this may not be the last we've seen of Hobby Lobby coupons after all.
Image source: Hobby Lobby