It used to be that everyone had a big clunky home printer, alongside a bulky desktop computer that you'd use to browse printable coupon galleries and print out pages and pages worth of savings. But when even the internet's leading print-at-home coupon site appears to be turning away from printables, you know the format probably isn't in the best of health.
And now another printable coupon provider is telling clients it may be time to diversify into formats that more couponers actually want.
RevTrax has released some new research that shows how the coronavirus pandemic has people turning to mobile devices to go online, at a faster rate than ever. "With consumers working and spending more time at home, device preferences have changed, perhaps forever," RevTrax stated. And with fewer of us relying on a desktop computer connected to a home printer, this device preference shift is affecting how we shop, and how we look for coupons and promotions.
RevTrax's research found that the total number of online promotion views in 2020 was down a third from 2019. But that was driven largely by a 54% plunge in desktop views – because mobile views are actually on the rise. Similarly, promotion activations were down more than half year-over-year, while the percentage of activations via mobile increased.
"Nearly 80% of shoppers have found themselves shopping more on mobile since the start of COVID," RevTrax explained. But "many promotions are created for a desktop experience and are deployed in a print-at-home format." Too many brands "have not optimized the promotion redemption experience for consumers across devices," RevTrax declared.
In other words, give shoppers the discounts they want – in a format in which they can actually access and use them. While a majority of online promotions still require you to print them out, RevTrax found, "consumers are moving towards mobile-first, full digital shopping experiences, putting pressure on brands to provide the best customer experience possible in order to have a chance at success."
Printing a coupon from a mobile device is possible, of course. But it's always been kind of hit-or-miss. First, you have to have a compatible wireless printer. Then you have to have all of your settings just right to make sure your print job doesn't fail. And finally, you have to visit a printable coupon provider that allows for mobile printing, because many of them don't.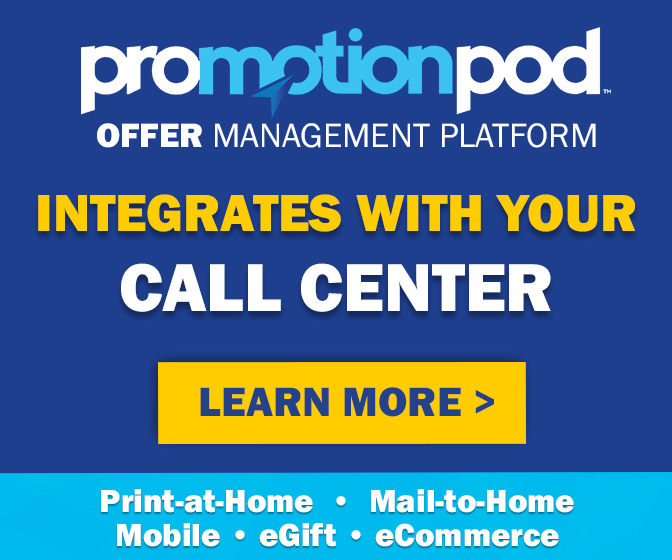 Coupons.com took the lead on mobile printing several years ago, partly to help prop up its printable business as more users were shifting away from desktop computers, even back then. "Our print business has been impacted, we believe primarily due to an increase in mobile usage," parent company Quotient's CEO Steven Boal said at the time.
Fast forward by a few years, and Coupons.com itself has been moving in a more paperless direction. The Coupons.com app recently adopted a cash-back, receipt-scanning model, and plans to do the same with its website. It's still possible to print a coupon via the app, but only if you jump through a number of hoops. That said, the company appears to be sending mixed messages – it's debuted more than a hundred new printable coupons over the past few days, the most in such a short stretch of time in years. Nevertheless, Quotient has made it clear that it's emphasizing fully-digital offers over those that you print on a piece of paper.
"We're witnessing the multibillion-dollar coupon industry's shift to digital, and our latest innovation is designed to help accelerate the shift," Boal said in introducing the redesigned app late last year.
Valassis, publisher of the RetailMeNot Everyday coupon inserts, once experimented with allowing its coupons to be printed from a mobile device. That experiment a few years ago didn't last, and Valassis quit offering print-at-home coupons altogether last year. But the experiment was conducted in conjunction with Qples, a printable coupon provider that was once "very excited about mobile printing technology," CEO Brandi Johnson said at the time. But "based on brand and consumer feedback, we're instead focused on mobile redemption."
That was in 2016. And true to their word, Qples' founders later went on to create The Coupon Bureau, which is working to create mobile coupons that can be distributed and redeemed just like print-at-home coupons – without actually having to print them. And RevTrax, which compiled this new research about the rise of mobile, has signed on as one of the first coupon providers committed to making offers available using The Coupon Bureau's new technology.
According to the most recent figures available from Inmar Intelligence, print-at-home coupons made up just 1.5% of all coupons redeemed in 2019, its lowest share in a decade. And as coupon users and coupon providers alike increasingly shift to mobile offers, that percentage is likely to fall even further.
"With the shift to more mobile usage, brands aren't equipped to deliver the optimal mobile experience consumers expect," RevTrax concluded. "By utilizing other promotion formats… brands can effectively transition from print-at-home promotions to ones that deliver mobile-first experiences."
So if you find yourself using your phone far more than your printer these days, you're not alone. But not to worry – because if more marketers take RevTrax's advice, you just might find more coupons that way in the year to come.