Who wants to sit down at a desktop computer to print coupons these days? As we become increasingly mobile, the big printable coupon providers have been trying to make it easier for us to print coupons from our phones. Coupons.com has led the way, SmartSource is close behind, and now one of the last laggards is beginning to lay the groundwork to catch up.
RedPlum has quietly introduced what it's calling "wireless printable coupons". Over the past week, it's promoted several coupons via its Twitter feed, announcing that a "new app lets you print valuable coupons from your phone".
Compared to the mobile printing capabilities of its competitors, RedPlum's mobile printing process is kind of cumbersome right now. But it's a start.
When you use your mobile device to click on a "wireless printable coupon" link, you're prompted to download a third-party app. "Social-Click Companion" by Hewlett Packard is described as a "print utility app" that does not function by itself. Instead, it "must be triggered by a print link" from another source. "Once installed on your mobile device," the app's documentation goes on, "it enables hundreds of valuable printable coupons from your social media networks."
Well, not quite hundreds. More like three. For now, at least – because more may be on the way.
RedPlum owner Valassis is calling this first batch of wireless printable coupons a "test" that could eventually result in the ability to use a mobile device to print any RedPlum coupons, wherever they're offered. "We are excited about our early testing of a wireless printing solution and results from this initial test will determine next steps," Valassis spokesperson Cindy Hopman told Coupons in the News.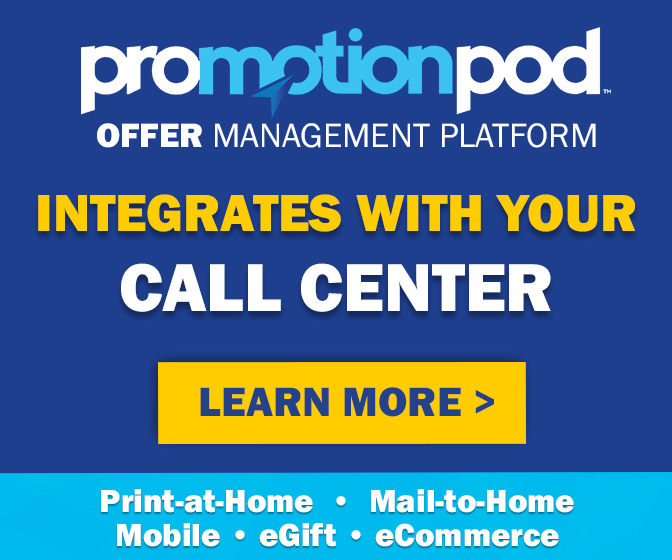 So why work with a third-party app instead of developing its own mobile printing technology that doesn't require a separate download? It turns out Valassis' partnership with HP came about in a rather roundabout way.
HP developed the initial version of Social-Click Companion before mobile coupon printing was widely available. It shopped the technology around to various printable providers. But Coupons.com introduced its own mobile printing system last year, not long after SmartSource introduced the ability to print via iOS devices when it rolled out its new desktop printing system (the company says the ability to print via Android mobile devices is still in the works).
So HP began working with the coupon company Qples. And shortly afterward, Qples began working with Valassis. Last year, the two companies announced a partnership to begin providing coupons via social media channels. But that plan never really came to pass, and the partnership is now due to come to an end in the coming months.
As the last major mobile printing holdout, more than a year after its main competitors offered the ability to print via the mobile web, Valassis chose to continue working with HP, even as Valassis and Qples prepare to go their separate ways.
"We're glad Valassis has found value in mobile printing," Qples CEO Brandi Johnson told Coupons in the News. "Qples was very excited about mobile printing technology. But since then, based on brand and consumer feedback, we're instead focused on mobile redemption."
That's an acknowledgment that printing via a mobile device may be something of an interim step in the evolution of couponing. Committed couponers may like the ability to print from a mobile device instead of, or in addition to, printing from a desktop. But what many mobile users really want is the ability to download and redeem coupons from their phone – without having to print them on a piece of paper at all.
That's what Qples hopes to work on next, as Valassis works to play catchup to its competitors with mobile printing capabilities. If you're already printing Coupons.com and SmartSource coupons from your phone, the ability to print a few RedPlum coupons now is a welcome new development – and one that may help to hold off the predicted demise of paper coupons for just a little while longer.