As described earlier this week, the coupon industry is creating the technology that would allow for mobile coupons that you can use anywhere you shop. But the technology is only useful if coupon providers utilize the platform to create actual coupons that you can use.
And we're now one step closer to that.
Right on the heels of the first real-world test of universal digital coupons in a Minnesota grocery store last week, coupon provider RevTrax has announced a new partnership with The Coupon Bureau, the industry group behind the new technology. The collaboration would make RevTrax one of the first coupon providers to issue offers in the brand-new format.
To couponers, RevTrax is perhaps best known for its printable coupon offers. But its expansion into universal digital coupons will allow its brand partners to provide "mobile offers in every messaging channel that they use today," RevTrax Chief Operating Offer Seth Sarelson told Coupons in the News. "Imagine offering dynamic mobile coupon values to consumers at shelf, in an email or via a display ad… These things are now possible due to this collaboration."
RevTrax now joins Qples as the first coupon providers to sign on to The Coupon Bureau's universal digital coupon project. In the coming months, as more retailers are able to accept the new coupons, you may start receiving new mobile offers in your email or online. The same types of coupons you might currently receive from the likes of RevTrax or Qples in print-at-home format by visiting a brand's website, clicking on an ad banner or signing up to receive a brand's emails, you'll now be able to receive as universal digital coupons instead. You may also be able to download a coupon while you shop, by scanning a code at the shelf or on a product's packaging, or having one sent to you wirelessly via an in-store beacon.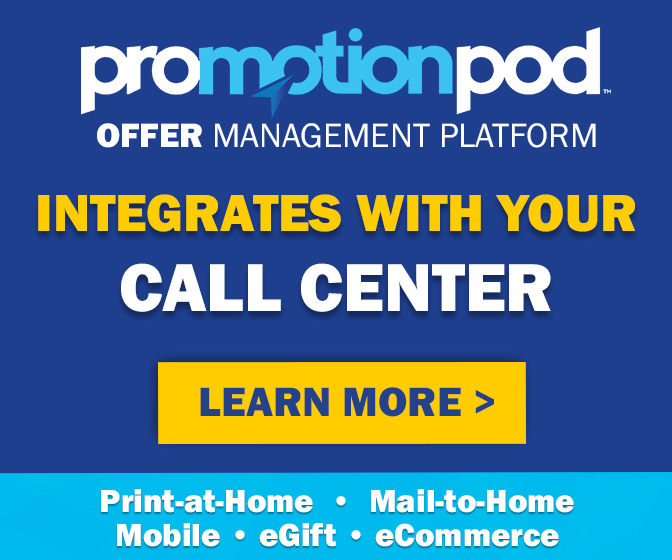 The new coupons are similar to, but notably different from, the load-to-card digital grocery coupons that you're accustomed to. They're similar in that they're both digital – no paper required. But unlike load-to-card coupons that must be clipped and used at a specific retailer, universal digital coupons can be used anywhere. You'll receive an offer, show a single-use bar code on your phone to the cashier at whatever store you choose to visit, and get your discount.
You'll also be able to save the coupons to a mobile wallet, through a Coupon Bureau partnership with Popwallet. Other partners in the universal digital coupon launch phase are manufacturers General Mills and Procter & Gamble, who provided the very first coupons offered and redeemed by shoppers during last week's test at Elden's Fresh Foods in Alexandria, Minnesota.
"We have been thrilled with the support and participation we have seen from these fantastic industry leaders and early adopters," The Coupon Bureau CEO Brandi Johnson told Coupons in the News. "Seeing these amazing technologists pick our tool to create executions and these heavy-hitting brands excited about what we are doing – it's breathtaking. That combination can only mean magic in the future for the shoppers!"
"Consumers and clients have been asking for national mobile coupon acceptance for years and we are ecstatic that our work with TCB will make universal digital offers a reality," Sarelson said. And since universal digital coupon bar codes are single-use and can't be duplicated or counterfeited, "brands will be in a position to run higher-value offers without fear," he added.
Following last week's test at Elden's, the next phase of universal digital coupons' launch will involve more stores, more shoppers and more coupons. The plan is to have the new coupon format available to just about everyone by mid-2021. And the more brands and coupon providers that sign on, the more of these new mobile coupons you'll have to choose from.
Many shoppers prefer good old-fashioned paper coupons, and most in the industry insist they're not going away any time soon. Other shoppers have grown accustomed to digital load-to-card coupons offered by their favorite store, and those aren't going anywhere any time soon, either. So universal digital coupons represent a brand-new, third option – one that's now one step closer to showing up on a phone near you.
Image source: RevTrax / Nathália Rosa on Unsplash