Two years after its owner largely quit offering printable and digital coupons online, the website Save.com has offered articles, lifestyle tips, recipes – but not a whole lot of savings.
That, however, is about to change.
Vericast, which publishes the Save coupon inserts and the corresponding Save.com website, has unveiled plans to begin offering a new form of digital coupon that can be downloaded to your mobile device and scanned right off your screen.
"Vericast's Universal Coupon solution leverages a new digital format designed to offer consumers more freedom of choice to use coupons on their mobile devices at any participating retailer," the company announced this morning. Consumers who click on Vericast-powered display ads or visit Save.com will be able to access coupons without having to print anything or load them to a store loyalty account. Instead, "consumers will have a few traditional options for downloading and storing these coupons such as email, e-wallet, or downloading to an app," Vericast Chief Product Officer Michelle Engle told Coupons in the News.
In the coming months, Vericast will launch test Universal Coupon campaigns, in advance of an expected wider rollout once more retailers are set up to accept them. "While retailer adoption is limited today, we believe this format will gain adoption and traction as we progress through the year and into 2023," Engle said.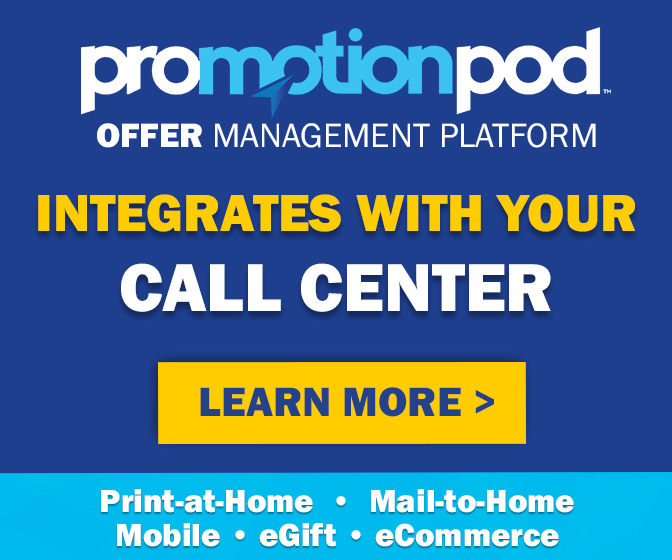 The new coupons are the result of Vericast's work with The Coupon Bureau, an industry-backed group that's been developing the new mobile coupon format. The first of what TCB calls Universal Digital Coupons went live in late 2020, as the very first participating retailer scanned the very first participating manufacturer's coupons available in the new format. Shoppers are able to download and display a single-use mobile coupon bar code on their phone, which is designed to be able to be scanned at any checkout, and can't be shared or reused.
The idea is to improve upon existing digital coupons by making them more portable and unrestricted in where they can be used. Current load-to-card coupons are retailer-specific and must be loaded to your account with that particular store, while print-at-home coupons must be presented in paper form in order to be accepted anywhere. Universal digital coupons don't have to be printed, or associated with any particular store, plus they include security features that prevent them from being copied or manipulated, and they're validated as soon they're scanned.
Vericast's plans follow similar recent announcements by other coupon providers, including Qples, Catalina and RevTrax, all of which are also working with The Coupon Bureau to make mobile coupons available. Vericast says its solution stands out, as the only one to use the company's proprietary technology that analyzes consumer behavior and intent and allows for precision targeting of the right coupons to the right customer.
"We've worked with the industry to create this new standard to address some of the biggest coupon challenges faced by manufacturers and retailers alike. The solution seeks to mitigate fraud, improve accuracy as well as delight the shopper," The Coupon Bureau CEO Brandi Johnson said in a statement. "Wide adoption is coming, and Vericast's innovation and support in developing the standard will help lay the groundwork."
Even as prices rise and economic worries increase, coupon distribution and redemption continue to decline. Older coupon distribution methods like newspaper inserts and print-at-home coupons are falling out of favor, while newer methods like load-to-card coupons aren't growing fast enough to fill the void.
And, let's face it, load-to-card coupons aren't exactly new and revolutionary anymore either – clicking on coupon images to load them to a retailer-specific loyalty account, then redeeming them in store by scanning a plastic card or typing in your phone number on a keypad, isn't the most high-tech solution these days. Universal coupons may well represent coupons' very future. And now one more company is betting on it.
Image sources: Vericast / Franki Chamaki on Unsplash