While some companies are giving up on print-at-home coupons without having a true alternative in place, one printable coupon company is expanding its offerings, with a new app, new capabilities and a new owner as it looks ahead to the future of couponing.
The data intelligence company Fobi has announced its planned acquisition of Qples, the online coupon company founded a decade ago as a printable provider with a particular focus on integrating offers into social networks.
Most couponers who are familiar with Qples know it as a platform for individual printable offers made by brands on their own websites or via email. But Qples also hosts a printable coupon gallery, made possible by its acquisition of the Grocery Coupon Network several years ago. And now it's rolling out its first mobile app, where all of Qples' coupons can be accessed or stored, all in one place.
Now, with a new app and new owner, Qples is ready to roll out a brand new way of couponing.
A Qples founder and former CEO now runs The Coupon Bureau, the nonprofit industry group that's been working to develop universal digital coupons. In several test runs of the new format, shoppers were sent a digital coupon via email with a unique single-use bar code that could be scanned from their phone at the register of any participating store. Unlike the digital load-to-card coupons currently offered by most grocers, universal digital coupons are not store-specific, and you don't have to go to a retailer's website or app to access them. They're more like printable coupons that don't need to be printed – you can access them anywhere you might currently find printables, and you can use them anywhere you want to shop.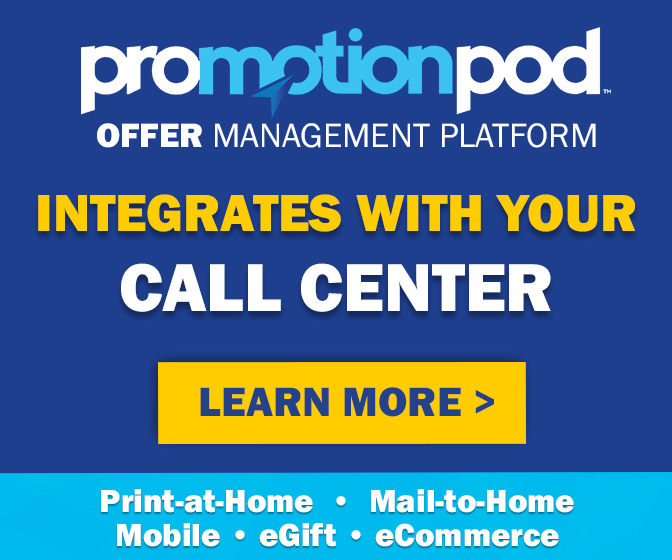 And the new Grocery Coupon Network app aims to be a hub for all of your favorite offers, in either the old or the new format. Users will be able to browse the app for coupons they like, or they can load any other Qples printable offers, or universal digital coupons that they discover elsewhere online, directly to the app, where they can be combined into a single bar code that can be scanned at the store.
"Right now, the number one thing that the app does is make printing a normal print-at-home coupon more mobile-friendly," Qples President Eddy Watson told Coupons in the News. "Moving forward, everything's built around the new universal digital format. And that's where the app really will become pretty incredible."
And the acquisition by Fobi, which offers receipt marketing, mobile wallet and data analytics capabilities, as well as deeper pockets for increased investment in the business, is "a great way for us to be able to move much faster, in a larger way," Watson said.
Qples was the first coupon provider to sign on to The Coupon Bureau's universal digital coupon project. But it's not the only one. The Coupon Bureau's task is to create and perfect the format, and then it's up to manufacturers, retailers and coupon providers to put it to use. Elden's Fresh Foods in Minnesota and Texas-based Lowe's Supermarkets were the first retailers to accept universal digital coupons, and Procter & Gamble and General Mills were the first manufacturers to issue coupons in the new format, while the coupon provider and marketing technology company RevTrax and mobile wallet platform Popwallet are among the other industry participants joining Qples in providing methods to deliver these new offers to consumers.
And once universal digital coupons are fully up and running, where will that leave printable coupons? "They've been predicting the death of print, and print-at-home, for about ten years now," Watson said. Major coupon brands like Catalina, RedPlum and, most recently, SmartSource have already shut down their print-at-home platforms. But they haven't yet offered an alternative that's as convenient and secure as digital, while still versatile enough to be used anywhere.
"The reason that print-at-home is still here, is because it's the only way that a manufacturer can distribute a coupon on their own and have it redeemed anywhere," Watson said. "But the closest that I've ever seen to the demise of print-at-home is universal digital." So Qples' goal under its new ownership, with its new app, and with its Coupon Bureau partnership, is ultimately to move away from print-at-home and "transition into a much more secure version, which is universal digital."
So this coupon company acquisition may help hasten the end of an old coupon format. But only after it helps pave the way for a brand new coupon format – one that's designed to be more secure, more versatile and more convenient. It will be up to all industry participants to work together to make it happen. And at least one company is now ready to make these new coupons available to you, just as soon as the industry is.