After a tumultuous 2020, during which the coronavirus pandemic disrupted coupon campaigns and long-planned promotions, coupon availability seems to be getting back to normal – if by normal, you mean posting the same steep annual declines as before the pandemic.
Kantar is out with its annual look at coupon distribution trends from the past year. And despite the fact that inflation is rampant and cash-strapped shoppers are looking for deals, the number of available coupons is continuing its nearly decade-long decrease.
Kantar's figures show that a total of 167 billion coupons were available in 2021, down 11.5% from the previous year. 2020 was something of an outlier in that coupon distribution that year was down a significant 15.3% from pre-pandemic 2019. But this past year's 11.5% drop is in line with prior years' declines – 11% in 2019, and 12% in 2018.
The last time coupon distribution showed an annual increase was back in 2013, when there were nearly twice as many coupons available as there were last year. Altogether, the number of coupons distributed in 2021 was the lowest since 1983.
Much of the downturn has to do with the ongoing shift from print to digital. The number of paper coupons distributed last year declined by 12.4%, while the number of digital coupons increased by 13.3%. It's hardly a wash, though, because there were far fewer digital coupons available (8.7 billion) than paper coupons (159 billion), so digital's rise doesn't make up for paper's decline.
The good news is that digital distribution is rising again, after it saw an uncharacteristic drop in 2020. But paper coupons show no sign of bouncing back from either 2020's slump, or from their ongoing slide.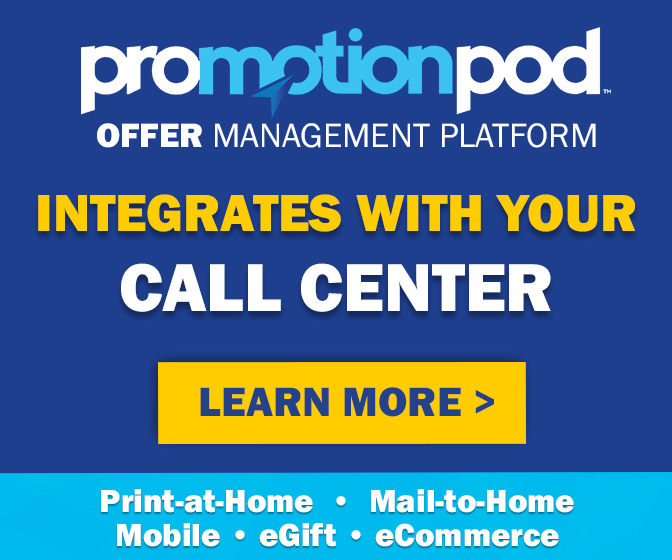 Another data point that's been trending in digital's favor in recent years is the mix of food versus nonfood coupons. An all-time high of 84% of paper coupons distributed in 2021 were for nonfood items – so if it seems your Sunday coupon inserts are filled with nothing but coupons for household and personal care items, it's not your imagination. Food was strongest in digital, accounting for 65% of the mix.
The shift from paper to digital coupons is most pronounced in a few specific product categories. Paper coupons saw their steepest slumps in frozen foods (with 43% fewer coupons available) and shelf-stable beverages (down 37.5%), which are precisely the categories that saw the largest increases in digital offers – the number of digital coupons for frozen products increased 29%, and shelf-stable beverages increased 29.8%.
The one metric where paper still outperforms digital is value. The average face value of paper coupons increased 9% to $2.58, while digital face values actually declined 6% to $1.78. Food coupons are typically less valuable than nonfood, so digital's larger share of food coupons is partly responsible for its smaller face values. When adjusted to account for multiple purchase requirements, the weighted average face value per unit is now $2.23 for paper and $1.49 for digital.
One of the curious aspects about digital's rise, however, is that only digital load-to-card coupons are increasing in availability. "Following an explosion of digital rebate activity in 2020, rebate programs decreased 24.7% to 800 million estimated prints in 2021," Kantar noted. Load-to-card coupons now account for 83.5% of all available digital coupons, with the soon-to-be-retired Coupons.com still the number-one online destination for digital coupon-clipping, while rebates accounted for 12.2% of the total and print-at-home coupons the remaining 4.3%.
Some of the decline in the total number of rebate offers available via apps like Ibotta and Checkout 51 is due to manufacturers taking matters into their own hands. Rebate and reward programs offered directly by consumer packaged goods (CPG) brands "exploded in 2021," Kantar noted, "offering shoppers cash back, points and gift cards." Many of these offers now appear in printed Sunday coupon inserts where once brands might have offered actual coupons. Now, the use of "QR codes linked to rebate/reward programs, sweepstakes, charitable causes, informational articles, product quizzes, free trials and additional savings" increased for the second year in a row, Kantar found, from 69 unique events in 2020 to more than 200 in 2021.
So there may be fewer coupons and deals available these days, as CPG brands offer fewer, targeted offers instead of throwing all manner of incentives against the wall to see what sticks. But Kantar is optimistic for the year ahead: "As both CPGs and consumers battle against rising costs in 2022, we may see CPGs increasingly focus their best offers where they face the strongest competition."
And with our purchasing power declining, and the competition for consumers' dollars heating up, brands making more of their "best offers" available would be a welcome change right about now.
Image source: cpyles