A month after joining forces in a new partnership, two promotions and marketing companies are taking the next step forward together. SmartSource publisher Neptune Retail Solutions (NRS) has announced its acquisition of the marketing technology company RevTrax, in a move that both companies say will "accelerate the digital transformation" of the industry.
The two officially began working together last month, when NRS announced an exclusive agreement with RevTrax to bring its digital personalized promotional services to the in-store space. Now that the agreement has turned into an acquisition, both companies expect to accelerate their effort to "bridge the gap between the digital and in-store shopping experience in a way never before possible."
In addition to publishing the SmartSource coupon inserts, NRS is best known for providing printed in-store promotional material like coupon tearpads, "blinkie" coupon dispensing machines and other branded displays and signage. RevTrax is best known for its personalized print-at-home and digital offers, with its most recent innovation being universal mobile offers that can be used anywhere you shop.
Now, combining RevTrax's technology with NRS's resources and client list could bring more universal mobile offers (UMO), "digital blinkies" and other personalized, paperless promotions to a store near you much sooner than later.
The goal of the acquisition is "providing our brand and retail partners with unique digital offer and personalization capabilities at massive scale," NRS CEO Bill Redmond said in a statement.
"It was clear from the beginning that their incredible in-store network of over 47,000 North American grocery and drug stores would quickly expand the potential and reach of game-changing products like UMO and future RevTrax solutions," RevTrax CEO Jonathan Treiber added. "As part of the Neptune family, we are now squarely positioned to bring the much-needed digital innovation and transformation to brands and retailers at a scale that we simply couldn't accomplish as a standalone company."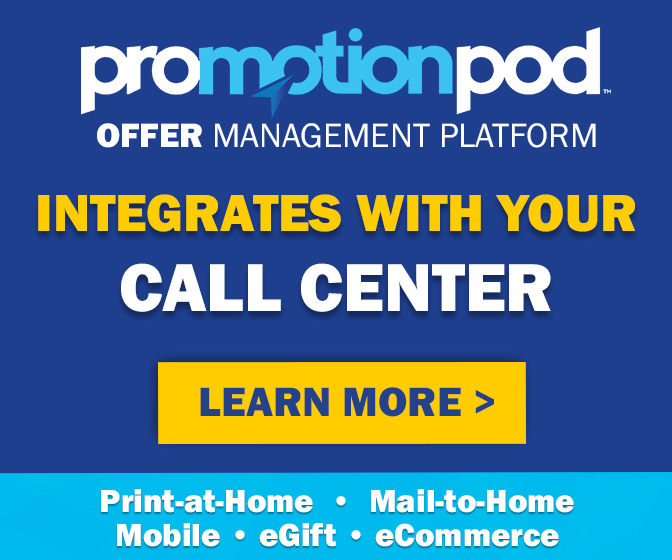 The long-term goal, Treiber elaborated to Coupons in the News, "is to integrate RevTrax offerings into Neptune's portfolio and continue to drive innovation going forward."
Neptune Retail Solutions was formerly known as News America Marketing, until longtime owner News Corp sold the company to a private equity firm last year. Charlesbank Capital Partners describes itself as a firm that "seeks out businesses in transition" and aims to "identify solutions to problems that can obscure a business's true value." So it installed a new CEO, gave the company a new name, and began making changes to modernize the business.
Over the summer, NRS proclaimed the completion of what it called "a 14-month digital transformation" that saw, among other things, the retirement of SmartSource print-at-home coupons in favor of "leveraging new digital technologies within the retail environment." And a few months later, NRS moved further into the digital space by announcing its initial partnership with RevTrax.
RevTrax was founded back in 2008, before there were such things as digital coupons and personalized offers as we know them today. The founders' ambition was "to disrupt and innovate within a 100-year old industry that we believed was in desperate need of change," company leadership wrote in a letter to clients and partners yesterday. "Our mission has always been to make smarter offers easier for marketers and consumers, bringing AI, dynamic pricing and promotions, and cutting-edge digital innovation to the world's leading brands and retailers – it's what shoppers want, and has been long overdue."
"Increased shopper adoption of UMO reflects consumers' increased preference for digital coupons vs. printed coupons," NRS said in its own announcement, "in turn allowing for increased levels of data-driven personalization, actionable insights/analytics and fraud prevention for brands and retailers – both online and at the shelf." Acquiring RevTrax now allows NRS to offer flexibility to stores, brands and shoppers, letting them choose what type of coupons they want to offer and use.
So watch for new types of personalized, digital offers to show up in a store near you – maybe a sign on the shelf you can scan with your phone to download a digital coupon, or a universal mobile coupon you can use right away, or save in a mobile wallet to use later – as two companies that have pledged to shake up the world of couponing, will now aim to transform the industry together.
Image sources: Neptune Retail Solutions / RevTrax