SavingStar has gotten a much-needed shot in the arm. The rebate app, which not too long ago seemed to be struggling to keep up with its larger competitors, has now been acquired by Coupons.com owner Quotient Technology. And both companies are promising big benefits, for both brands and shoppers.
The deal marks the second time Quotient has purchased a rebate app, and the second time SavingStar has paired up with another savings platform. So maybe the second time's the charm – for Quotient, SavingStar, their partner brands and their users.
There's been no big announcement about the acquisition as yet. Rather, in what appears to be its first public comment about the purchase, Quotient mentioned it almost in passing yesterday afternoon. The news showed up in the twelfth paragraph of a press release announcing Quotient's financial results for the third quarter of 2018, and was briefly brought up during a subsequent conference call with investors – even though the deal closed during the third quarter, which ended back on September 30th.
The SavingStar purchase will give manufacturers "the ability to run brand loyalty programs with retailers and shoppers," Quotient explained. "With these programs, shoppers are rewarded for repeat purchases of a brand across retailers over a set time period".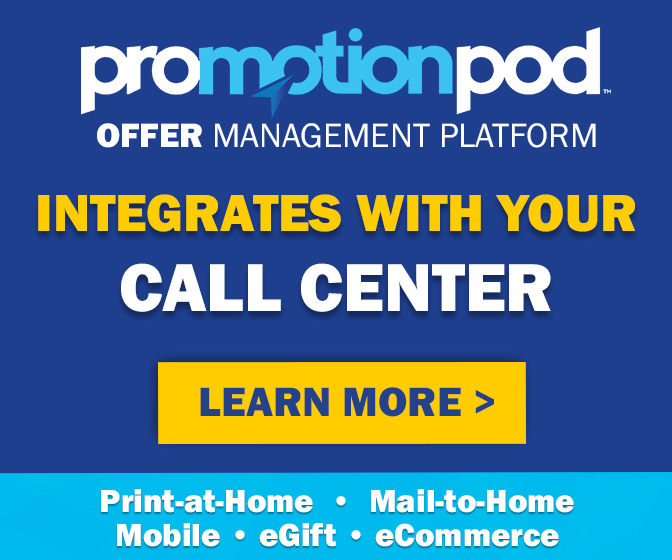 Quotient did not elaborate on how its plans might affect SavingStar users, and did not immediately respond to inquiries about the acquisition. But SavingStar did.
"SavingStar is excited to be a new member of the Quotient family," SavingStar spokesperson Cristina McIntire told Coupons in the News. "SavingStar will continue to operate as an independent company and service. That said, we are enthusiastic that our combined strengths will mean many more members, a major increase in new rebates every week and month, and a significantly expanded retailer list of automatic stores – by far the most in the industry and many of which were released this week."
"Automatic stores" refer to retailers whose loyalty programs are linked to SavingStar, so you don't have to scan a receipt to get your rebates. You just select your SavingStar offers, scan your store loyalty card or input your loyalty ID number, and the rebates are submitted automatically. Among the retailers now added to SavingStar's list of "automatic stores" are Quotient clients Dollar General, Family Dollar, Safeway, Vons, BI-LO, Winn-Dixie, Harveys, ACME Markets, Albertsons, Jewel-Osco, Shaw's and Star Market.
SavingStar has been keeping the news kind of hush-hush too, quietly adding phrasing to its website only recently, mentioning that it is now "part of the Quotient Technology family of companies". Its pool of available offers doesn't seem to have changed dramatically just yet – as before, there are several dozen cash-back offers, as well as a handful of SavingStar's signature "One or Many" offers in which you get a larger discount for buying multiples of a specific item in "one or many" shopping trips. SavingStar also offers "Always On Rewards", which offer a percentage back every time you purchase a product from a participating brand.
It's the "One or Many" and "Always On" offers that seem to have caught Quotient's eye. The Coupons.com app already features loyalty program-linked offers and the ability to scan receipts for rebates, so neither of those SavingStar features are anything particularly new to Quotient. But SavingStar's "One or Many" and "Always On" offers are what allow shoppers to be "rewarded for repeat purchases of a brand across retailers over a set time period", as Quotient described.
SavingStar also boosts Quotient's plans to offer similar but distinct brand loyalty programs for CPG (consumer packaged goods) companies like Kellogg's Family Rewards, Huggies Rewards and L'Oreal Paris Worth It Rewards. Quotient runs those programs, and now plans to offer similar CRM (customer relationship management) brand loyalty programs to other brands. SavingStar will "enhance this capability," Quotient CEO Mir Aamir told investors. "With their CRM product and retail relationships integrated into our platform and leveraging our retailer partnerships, we're launching a CRM and loyalty offering to CPG brands at a scale previously not available in the marketplace."
Quotient's brand relationships are also likely to help boost the number of available offers on SavingStar. SavingStar had previously turned to Checkout 51 to accomplish that, cooperating with the competing rebate app to share offers that could be redeemed on either platform (but not both). That relationship is continuing for now, McIntire said.
It was a perceived lack of offers – and a decision by SavingStar to boost its cash-out threshold from $5 to $20 – that prompted many frustrated users to abandon SavingStar earlier this year.
"The deals are not as attractive as the ones on other coupon apps," one SavingStar reviewer wrote recently. "Still the same old same old stuff. Same products ALL the time… Takes forever to accumulate enough cash to get a check," another complained. "This app never has any items for me to get rebates on. Once I get to $20 I'm deactivating this account," a third user wrote.
An influx of Quotient-powered offers could help alleviate those concerns. But it's worth noting that, while the rule hasn't always been strictly enforced, SavingStar has always officially said that its offers cannot be combined with coupons or other rebates. That's even though the ability to "double dip" is precisely what attracts many coupon users to use rebate apps. Ibotta, for one, has no problem with users combining offers. Quotient, on the other hand, could be in a position to crack down on coupon-and-rebate stacking by SavingStar users – just like it did with Shopmium.
Shopmium was the rebate app that Quotient acquired back in 2015 and slowly "ruined", according to many disgruntled Shopmium users. In an effort to prevent offer stacking, Quotient first started adjusting down the value of rebates to account for any coupons that were used. Then it started rejecting rebate requests outright if coupons were used. Finally, it quit working altogether with retailers that didn't itemize their receipts to prove that coupons weren't used on products for which rebates were offered. The draconian anti-stacking measures precipitated the demise of Shopmium in the U.S. Its receipt-scanning functionality was absorbed into the Coupons.com app and Shopmium was discontinued outside of the U.K. and France, where coupon stacking is not as much of a concern.
So SavingStar users who have complained that the platform doesn't have enough offers, might want to be careful what they wish for. While the short-term effect of the Quotient acquisition may be "a major increase in new rebates", the long-term plans may involve preventing offer stacking, and shifting the focus more to the brand loyalty program functionalities that SavingStar helps enable.
But for a rebate app that seemed in danger of fading away altogether in the shadow of Ibotta and Checkout 51, at least SavingStar is part of the conversation again. Time will tell whether that conversation is one that brands and users will be eager to be a part of.