(This story has been updated to incorporate new comments from SavingStar, as well as information about the apps' coordination with SmartSource.)
The days of stacking rebates by requesting cash back on the same purchase from multiple rebate apps could be coming to an end.
Checkout 51 and SavingStar are working together to prevent users who've requested a rebate for certain products from one app, from requesting the same rebate from the other app. It's being billed as a test right now, affecting just a handful of brands. But if it's considered to be a success, the test could become the norm for all brands and all other rebate apps – ending the practice of stacking multiple rebates for good.
"We are doing some experimenting," Checkout 51 co-founder and General Manager Noah Godfrey told Coupons in the News. For select offers, "if a user redeems on one platform, they won't be able to redeem on another platform."
Checkout 51 had already started prohibiting the stacking of paper coupons and rebates for certain offers, labeling them with "Cannot use this offer with any other coupon". But if you look closely at the fine print now, you'll see that some offers' restrictions go even further. Brands like Del Monte and Pedigree, which currently have active offers on both Checkout 51 and SavingStar, now read "Cannot use this offer with any other print or in-app coupon" (emphasis added).
In case it's not clear, "in-app coupon" includes rebate offers from other apps. Some users who either didn't read the new fine print, or didn't fully understand the implications of it, have been reporting that their rebate requests from one app have indeed been denied if they've already requested the same rebate from the other app.
Checkout 51 and SavingStar are able to "talk" to one another by comparing a unique ID associated with a user's phone or computer, and/or the email address used to sign in to each service. That information is encrypted, anonymized and shared between the apps, so each app will know if the same person has requested the same rebate from both services.
Checkout 51 is also coordinating with its corporate cousin SmartSource, to an extent. You can print coupons from SmartSource.com as before, but if you register with your email address, you'll get access to printable versions of many Checkout 51 offers. And those coupons cannot be combined with their corresponding offers on either rebate app. "In this case, the shopper can choose if they want to print via SmartSource or redeem via Checkout 51 or SavingStar," Godfrey explained.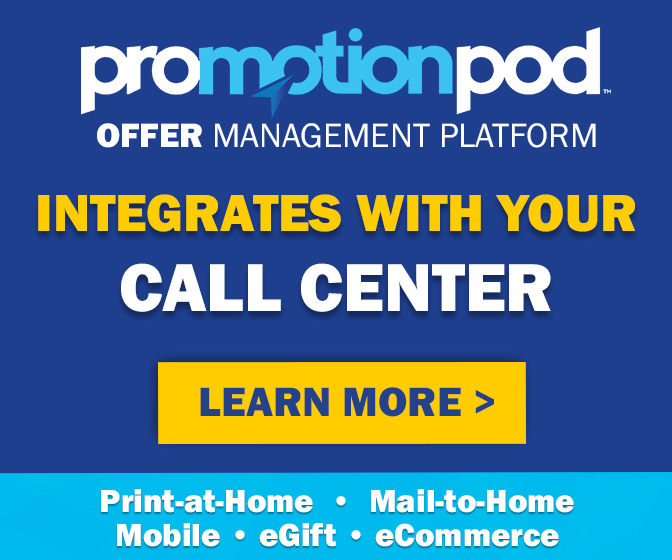 Many coupon issuers have been advocating for just these types of restrictions for years, ever since rebate apps began coming onto the scene around the beginning of the decade. Some brands have been hesitant to make any offers available on any apps, for fear that users will combine them all and the brands will end up giving away products for free or turning them into "moneymakers".
"The goal of any manufacturer is to get consumers to try and buy more products," SavingStar spokesperson Cristina McIntire told Coupons in the News. "The only way manufacturers will continue providing savings for us to pass on to our members, is if it makes economic sense for them to do so."
For many users, though, one of the main appeals of the rebate apps is being able to combine cash-back offers with other discounts. So users who've grown accustomed to stacking as many offers as they can are bound to be unhappy about the changes. But Checkout 51 says the idea is to make things better for brands – and for users.
"I think once shoppers understand what's going on, they're going to like it," Godfrey predicted.
Right now, he said, users are forced to juggle multiple rebate apps in order to access all of the offers that are out there. That's because many manufacturers are reluctant to make offers available on different apps simultaneously. "They're forced to choose what platforms to run on," he said. "If they use multiple apps at the same time, it's going to be economically unfeasible for them, so they don't."
By preventing rebate stacking, "we're helping them lift that restraint," Godfrey continued. "Shoppers will then see more offers across the platforms."
Previous efforts by rebate apps to ban stacking haven't exactly gone so well. Back in 2012, the Endorse app deducted the value of any coupons used from the rebates it offered. And a year later, Endorse shut down. In 2016, the Shrink app responded to a hissy fit from one of its brands and began adding new wording to its offers stating that they "shall NOT be combined with manufacturer's coupons or mobile rebates." And eight months later, Shrink shut down.
And perhaps the most notorious example was what happened with the Shopmium app, shortly after it was acquired by Coupons.com owner Quotient Technology. In 2016, Shopmium began denying rebate requests not only if coupons were used on the items purchased, but if receipts weren't itemized to prove that coupons weren't used.
Users complained and couponers abandoned the app. Quotient ultimately ended up stripping it for parts, incorporating its receipt-scanning functions into the Coupons.com app, and discontinuing Shopmium as a standalone app in the U.S.
That's three apps that banned stacking offers – and three apps that no longer exist. Could this time be different?
It could be, if by coordinating with one another, the remaining rebate apps help to set a new industry standard. Remember back when digital coupons were first introduced, you could often combine a digital coupon with a paper coupon on the same product, because no one ever said you couldn't. Only when retailers and manufacturers came up with new policies to prevent that from happening, did it become common knowledge that digital and paper coupons can't be combined.
So anti-stacking advocates hope that establishing the combination of rebate offers as a no-no ultimately helps that to become common knowledge, too.
"The industry is evolving into a digital space and these changes are our way of aligning with how the industry has always worked," McIntyre said. "By doing so, we make it possible for brands to provide SavingStar members with more money-saving opportunities every week."
There are certainly risks involved, though. Savvier shoppers may find they have little use for rebate apps anymore, if they can't combine the offers with coupons or other rebates, in much the same way they can legitimately combine manufacturer's coupons and store coupons, or Target coupons and Cartwheel offers. And if the very same rebate offers are available everywhere, that could commoditize the apps to the point that they're all essentially the same. Users will pick their favorite, drop the others and the smaller apps that aren't named Ibotta, Checkout 51 or SavingStar will all fade away.
Godfrey counters that it's as much about the user experience as it is about the offers themselves. "The large majority of our users have chosen to use our platform to save," he said. "If we can keep offering a great user experience, I don't think there should be a backlash."
So far, SavingStar users aren't seeing any language about not combining its offers with other "in-app" offers. Curiously, its only documentation that refers to stacking offers seems to have become more lenient.
For years, the SavingStar FAQ gently warned that "SavingStar offers will work whether or not you combine them with other services' coupons, but they are not intended to be used this way. Generally, manufacturers state that it is against their policies for shoppers to redeem more than one manufacturer's offer for the same purchase… In the future, we may implement mechanisms to limit the combination of SavingStar offers with other manufacturers' coupons."
But that wording was recently changed to: "Generally, manufacturers state that it is against their policies for shoppers to redeem more than one manufacturer's offer for the same purchase. If you use in-store digital coupons it may prevent you from earning a reward for the corresponding SavingStar offer."
The new wording, with the removal of the implied threat to "implement mechanisms" to ban stacking, is meant "to reflect that some level of stacking prevention is happening right now," McIntyre explained. "We don't consider the language softened, just an accurate reflection of what we are currently doing."
In the meantime, Checkout 51 is having early conversations with others about the new initiative. But for now it remains an experiment, with a few brands and only two rebate apps participating. If others don't get on board, there's still a chance it might not go anywhere.
But don't count on that. With more coupon restrictions, fewer coupon inserts and offers that aren't really exciting anyone, coupon issuers are on a roll when it comes to reining in deal-stacking consumers who've had the upper hand ever since the extreme couponing craze.
So if you've grown weary of juggling multiple rebate apps and are hoping for a more streamlined experience, relief may be on the way. But if you enjoy combining as many offers from as many apps as possible, do it while you still can. You may someday look back at these as the good old days.