Drug stores like Walgreens and CVS have turned their sales circulars digital-only. So have mass merchants like Target. But grocery shoppers have a message for their favorite supermarkets – don't mess with our printed weekly ad.
A regional grocery chain has become the latest to reverse course and reinstate its printed weekly circular, just a few months after announcing it was doing away with the ads for good.
Back in January, Giant Eagle said it would stop sending weekly ads in the mail and in local newspapers in major markets where it operates, including in its hometown of Pittsburgh and in nearby Cleveland. Instead, it would offer "an enhanced digital shopping experience" in the form of online circulars featuring more "personalized savings opportunities," and printed ads would be available in stores only.
"Not happy that GE has stopped mailing print ads to people," one commenter wrote on Giant Eagle's Facebook page. "Now more than ever we need to plan ahead, and the mailed print ads were a great help. Bad decision GE!" Another said he had "talked to a lot of people who say they'll shop elsewhere because of this. Many people like the elderly do not have access to a computer or a smartphone." A third commenter asked if Giant Eagle was "too cheap to send me a weekly flyer? FINE, Shop n Save can have my business!"
Now, the grocer is relenting, and trying to meet its shoppers halfway. It's reinstating the mailed weekly ad in the Pittsburgh and Cleveland areas, just in reduced form. "The new two-page circular will showcase weekly savings for dozens of high-quality and seasonally relevant products from across the store," Giant Eagle announced this week. To find out what else is on sale, "a simple scan of the displayed QR code will direct customers to the Giant Eagle website where they can view hundreds of additional items that will be on sale each week."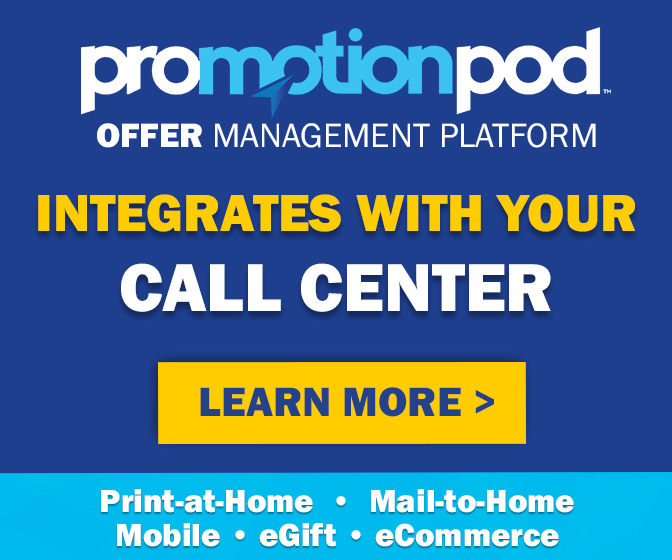 So Giant Eagle hopes a two-page ad with a QR code just might be enough of a compromise to please everyone.
Other retailers quit printing weekly ads during the Covid pandemic. But some quickly regretted it. In Canada, the No Frills grocery chain announced in April 2020 that it would no longer print paper circulars. But a customer-tracking firm reported that visits to No Frills dipped 2% after the announcement – a small but significant decline for the low-margin grocery business. And by October of that year, the printed ads were back.
"We've seen retailers attempt this before and over time they realize their error," Bob O'Leary, vice president of advertising for the Daily Gazette in Schenectady, New York, told his paper in response to concerns about fewer paper ads. "We've taken calls; readers value the printed insert. They don't want to have to look online for the information."
Several recent industry reports have found that, even though digital is overtaking print in many ways, there is still value in printed weekly ads. "Despite longtime predictions about the demise of retail print circulars, this marketing vehicle is rated as one of the most effective tools," a report by FMI—The Food Industry Association noted last year. A Vericast report that same year found that 81% of grocery stores that offered a digital version of their weekly circular believed it was a shoppable and user-friendly format, while less than half of their customers agreed. Some interactive ads can be too complicated for some shoppers, while simple PDF ad scans can appear too uninspired.
Earlier Vericast research found that 70% of shoppers use paper grocery circulars, with half saying they "miss the printed grocery store circular on weeks when it isn't delivered." With everything else going digital, a paper ad can come as a welcome respite to shoppers who'd like to hold something in their hands instead of squinting at a screen. "Print materials, like circulars received in the mail, take 21% less cognitive effort to process than digital marketing," a Vericast blog post explained. This "makes them an excellent fit for consumers who already have short attention spans and too much information."
That said, as digitally-savvy generations make up a greater portion of the grocery shopping public, the transition from printed ads to online ads is probably inevitable. But it may have to be more gradual, for now. When Stop & Shop launched a new digital circular a couple of years ago, a company executive pointed out that "paper circulars still have a very important role to play in our marketing efforts, particularly communicating special offers to shoppers who may not have access to the internet or may be less comfortable in a digital environment."
Giant Eagle shoppers who prefer print are likely hoping that their local grocer has now learned that same lesson.