Many high-value coupons or those that offer free products are printed on special paper, featuring watermarks and holograms so you know they're real.
Except when they aren't.
Federal prosecutors announced this morning that a Connecticut man has pleaded guilty to mail fraud, for fraudulently obtaining holographic coupon paper from a paper manufacturer, using it to create counterfeit coupons, then selling them online.
Prosecutors say 48-year-old Thomas Papcin of Naugatuck, Connecticut purchased the special coupon paper from an unnamed vendor on at least two occasions. "In order for a coupon producer to obtain holographic coupon paper, the producer is required to provide to the coupon paper vendor the name of the company for whom the producer is producing coupons, as well as a point of contact for the company for whom the producer is producing coupons," prosecutors explained. But they say Papcin was able to obtain the paper "by misrepresenting to the vendor the companies that Papcin was producing coupons for, and by providing fictitious contact information for the companies".
In one case, court documents show that Papcin told the coupon paper manufacturer that he planned to produce coupons for "Foxon Park Soda Company" and "Garden Fresh Baby", two local businesses with which Papcin did not actually have any business relationship. He provided made-up points of contacts for both companies. The paper manufacturer seemingly did not fully check out his story or his contacts, and sold him the special holographic paper that only authorized coupon printers are actually meant to obtain.
Between approximately October 2013 and August 2016, prosecutors say Papcin used the holographic paper to create counterfeit coupons, which he then sold on eBay and advertised via email to followers who had joined his mailing list, claiming they were real coupons. A LinkedIn page for a Tom Papcin from Naugatuck, Connecticut that is still up, identifies the user as being "self-employed at eBay".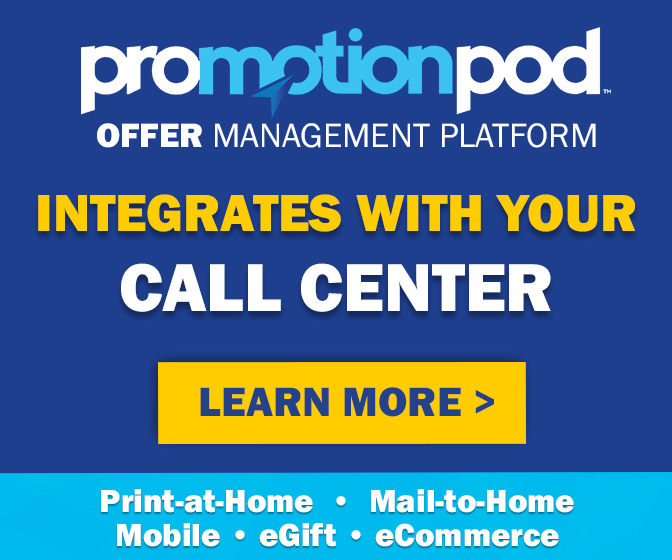 Prosecutors say Papcin defrauded his customers of $193,027.25. That's the amount of money they paid for his fake coupons, but it doesn't take into account the face value of the coupons themselves and the losses to the retailers and manufacturers that may have accepted the counterfeits – though a spokesman for the U.S. Attorney's Office for the District of Connecticut told Coupons in the News that "most, if not all, of the coupons were identified by the retailers as bogus and were not redeemed."
This isn't the first time Papcin has gotten in trouble with the law in connection with what he was peddling on eBay. Back in 2010, he was arrested in Glens Falls, New York for allegedly stealing more than $1,000 worth of Crest and Aqua Trans teeth-whitening products from a local grocery store, and selling them on eBay.
And this isn't the first time that the "security" of secure coupon paper has been called into question. Three years ago, manufacturers issuing high-value and free-item coupons began using new coupon-industry-approved coupon paper imprinted with a brand-new gold hologram. The new hologram was designed to replace an older silver version that was being widely counterfeited.
Within a few short months, however, counterfeit coupons bearing those new counterfeit-resistant gold holograms began showing up for sale online and were starting to show up in stores. Coupons in the News spoke at the time with Aaron Singer, Document Security Specialist at Micro Format Inc., one of the companies that produces secure coupon paper, for some insight into the process of how and to whom this hard-to-get-a-hold-of paper is sold. "We vet every customer who purchases our product," Singer said, insisting that his company has procedures in place to ensure it does not sell its special paper to any would-be counterfeiters. "It is not available to the general public."
And yet at least one member of the general public is now publicly on record as having obtained this secure paper from a holographic coupon paper manufacturer. And given the number of legitimate-looking counterfeits that are still out there and available for sale, he is likely not the only one.
Papcin is scheduled to be sentenced on June 20th. He faces a maximum penalty of twenty years imprisonment and a $250,000 fine, plus restitution. He's currently out on $200,000 bond.
In the meantime, if you ever come across a coupon for a free product from the "Foxon Park Soda Company" or "Garden Fresh Baby", best to be safe and not use it. And if you come across any coupon that seems too good to be real – just because it has a hologram, doesn't mean that it is.