A survey once found that 81% of shoppers wished coupons could be applied to their purchases automatically, so they wouldn't have to browse and select specific offers beforehand. And many who know a little something about coupons smiled, shook their heads, and gently admonished those survey participants that that's just not how coupons work.
But now, that's exactly how Ibotta works – substantiating its longtime tagline that Ibotta's cash-back offers are "better than coupons".
Ibotta has introduced "Automatic Cash Back". And if you missed the announcement, or weren't paying close attention to the email blast that went out to Ibotta users last week, you might have mistaken it for another plug for Ibotta's loyalty card-linked offers that take the place of receipt scanning.
But it's much more than that.
From now on, virtually any available Ibotta rebate will be credited to your account automatically and seamlessly, whether or not you browse the gallery of offers beforehand or pre-select a specific offer that you'd like to redeem. The only exceptions are "Any Brand" and "Any Item" offers, which do need to be activated before you shop. Otherwise, if you buy any products that have an available rebate offer, and link your store's loyalty account or scan your receipt after you shop, you'll automatically earn every rebate that applies to your transaction.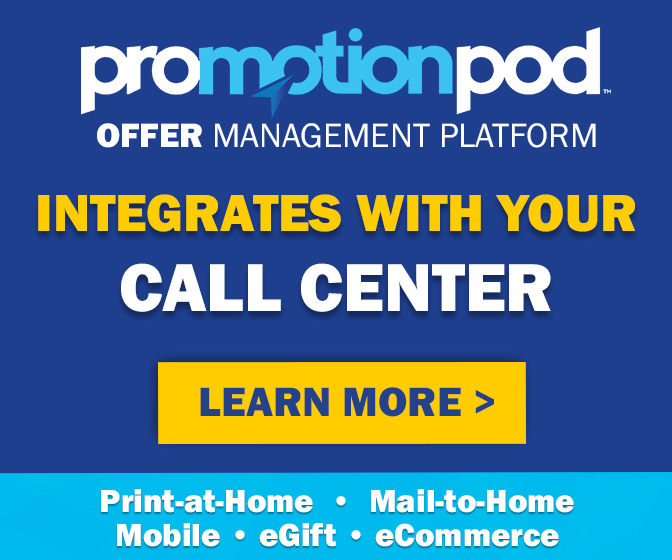 It's a big win for Ibotta users, a standout move for Ibotta in the battle for rebate app supremacy, and another sign that brands' long-standing opposition to discounts that are redeemed automatically is beginning to break down.
"The primary driver of this change is to make it easier than ever for our savers to find, add, and purchase items within the Ibotta app," Ibotta's Senior Vice President of Marketing Rich Donahue told Coupons in the News.
And what's good for Ibotta users could be good for Ibotta. A once-endless array of grocery rebate apps has been winnowed down to just a handful. And even among those, many shoppers who discuss deals and share their savings strategies online say they've settled on a favorite app or two and have largely given up on the rest.
Ibotta competitors Checkout 51 and SavingStar were already lagging behind Ibotta in both the number of available offers, and in making improvements like linking a large number of loyalty accounts so you don't have to scan a paper receipt. Fetch Rewards, meanwhile, has been growing more popular, largely because it's easy to use – while Fetch offers credits for gift cards and not cash back, it allows you to earn those credits automatically without having to browse or select specific offers first.
So now Ibotta has matched Fetch for ease of use, and leapfrogged Checkout 51 and SavingStar with improvements they may not be able to replicate.
But what do brands think about this? Why would they want to subsidize purchases that shoppers were going to make anyway, especially if those shoppers collect their cash back without ever being aware of what brands gave them a discount at all?
Several retailers have gotten some pushback for allowing shoppers to automatically load digital coupons to their account without selecting them first. And Coupons.com once even sued a third-party app that automatically clipped all available digital coupons for you, arguing that the whole couponing system would break down unless a shopper is required to "review and select the coupons before making his purchase decision."
Ibotta says it has that figured out. There are other ways for brands and shoppers to interact beyond requiring shoppers to pre-select an offer or watch a video in order to earn a discount.
Automatic Cash Back is "part of a broader push to engage with users in a more holistic way," Donahue explained. "For instance, we want to work with brands to identify how to engage during a saver's shopping journey. Perhaps that is information about a product before they purchase, and a follow-up email after they've earned cash back with a great recipe to try with that product."
Ibotta has also introduced a new "Earn More" section in the app with new features, including "Streaks", which rewards you for buying the same brand over multiple shopping trips. This, Donahue explained, "is leading to more brand loyalty, higher repeat purchase, and higher frequency of purchase," all of which is beneficial to brands. Another feature called "Switch & Save" offers you rebates on products you may not have tried before, that are related to items you've previously purchased. "This gives our brand partners even more ability to gain share and introduce their products to consumers that are shopping in their category but not purchasing their products," Donahue said.
So allowing you to earn discounts without selecting them first, could be a small price to pay for brands to learn more about you and your shopping habits, and turn you into a repeat buyer through followup messages, bonuses and additional offers.
Even though it's conceivable that you can now earn cash back without ever opening your Ibotta app or seeing what offers are available before you shop, Ibotta believes that's unlikely. That would be like going into a grocery store, buying whatever you want without looking at the weekly circular or the shelf tags, and crossing your fingers that you save some money if some of the items you purchased happen to be on sale. Ibotta says committed savers are still interested in browsing through the available offers before they shop, even if they technically don't have to anymore.
"Ibotta is still very much used as a pre-shopping companion that shoppers leverage to discover products and build out their shopping list," Donahue said. "In fact, from our testing, more than 95% of all Ibotta users are still adding offers to their list prior to shopping, even without the requirement to do so." Ibotta is still encouraging users to pre-select rebates to add to their shopping list, if only as a reminder to buy those items once they're in the store. And Ibotta plans to make list-building even easier in the coming weeks, by introducing the ability to add offers to your shopping list directly from emails, push notifications and in-app messages.
After testing the new features with a small group of users over the past few months, "the feedback from both our brand partners and our savers has been overwhelmingly positive," Donahue said. "We are incredibly excited about the new features and enhancements we have made and are confident the enhancements are a win-win for our users and our clients."
So automatically offering discounts without requiring you to select them first may no longer mean the breakdown of the entire couponing and rebate system anymore, as some once feared. Instead, if Ibotta's ambitious plans work out, it may prove to be the system's very future.