You're still not going to find digital coupons on Walmart's website. But a number of Walmart shoppers can now take advantage of a new digital savings program while shopping in store and online.
More than a year after announcing a new partnership with Ibotta, Walmart is quietly beginning to roll out what it's now calling "Walmart Rewards". Not to be confused with similarly-named credit card programs, Walmart Rewards allows shoppers to earn rebates on the purchase of participating products, with the cash back added to an account that can be applied to future Walmart purchases.
That's similar to Walmart's old Savings Catcher program, where you could build up a balance and redeem it on later purchases. But Savings Catcher was a price-match program. Walmart Rewards allows you to earn cents or dollars off the purchase of individual products.
Just like Ibotta. The offers on Walmart Rewards are provided by Ibotta, and will be substantially the same as those on Ibotta itself. "You will now be able to choose where your rewards go," Ibotta explains. "It's all about whether you add offers in Ibotta or Walmart."
So no doubling up on Walmart Rewards and Ibotta offers, or trying to combine coupons with either. The other catch is that you must be a member of the Walmart+ paid subscription service to participate in Walmart Rewards. And not every member is seeing the offers just yet – it's currently available to "some members," Walmart says, and will be rolled out to more Walmart+ members "over time."
Experienced savers, then, who like using coupons, stacking deals and earning actual cash from Ibotta may not have much to gain from Walmart Rewards. The idea is to appeal to loyal Walmart shoppers who aren't inclined to use coupons or juggle multiple cash-back apps. They can now shop, save, and use those savings to shop some more – all at Walmart.
This "is a big deal," Ibotta CEO Bryan Leach said in an interview with the industry website AdExchanger last spring. "This is the first time Walmart has a program where people can get rewards for buying specific items, (but) instead of getting a discount, like a paper coupon, you're getting Walmart cash applied to your Walmart Plus membership."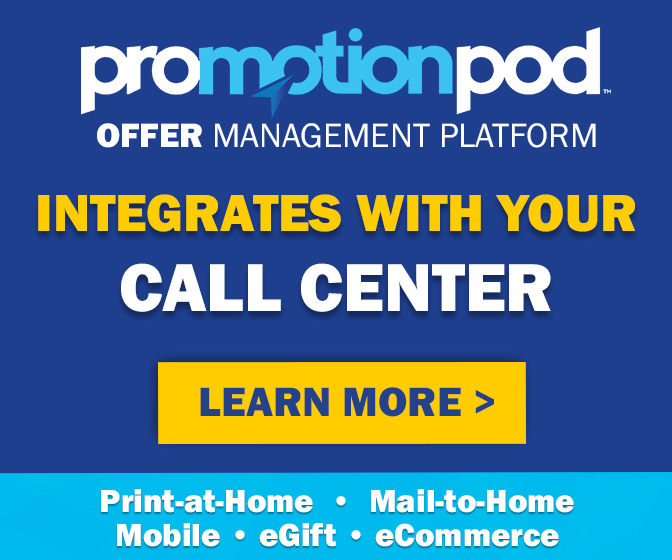 "I think this is going to be a tremendous win for our customers," Walmart+ Senior Vice President & General Manager Chris Cracchiolo said in a recent online discussion with Leach. It's "another way that we can fulfill our promise to save people time and money… This just helps solidify Walmart as the first destination for customers when they want to shop."
It also gives Walmart some valuable data about their customers and their shopping habits. Walmart has always emphasized its everyday low prices over gimmicks and hurdles like loyalty programs or digital coupon platforms that other retailers offer. Shoppers "don't have to be in a certain special group" to save at Walmart, a company executive said almost a decade ago. "We believe that all of our customers deserve the lowest price possible, not just certain customers." You're free to use paper coupons at Walmart, or submit your Walmart receipts to third-party rebate platforms if you'd like, but the idea is that you aren't required to do any of this to save money at Walmart.
Without such programs, though, many customers have remained virtually anonymous to Walmart. Use paper coupons, pay with cash, and Walmart will have no idea who you are, what you like to buy, and what it can promote to you in the future to keep you coming back. But now, if you're a Walmart+ member, Walmart already has some information about you. And if you clip offers in Walmart Rewards, it will have a better idea of what products you like to buy and what offers might entice you to buy more.
Plus, for shoppers who may be on the fence about paying for Walmart+, Walmart Rewards is another perk that might entice them to give it a try – much like the free membership to the Paramount+ streaming service that Walmart announced last week would now be offered as part of Walmart+, in what it called its "latest move to give customers more for less."
You can head to the dedicated Walmart Rewards homepage and log in to your Walmart+ account (or sign up for a free trial), or check your Walmart app to see if rewards are available for you yet. If they are, you can search for products offering rewards, or use the app to scan a product's bar code, then tap the "add reward" button to save a reward to your account. Scan your app when checking out, or complete your purchase if you're shopping online, and the rewards will be added to your account balance.
If you use a paper coupon on a product offering a reward, the paper coupon will apply and you won't earn a reward. If you activate identical offers on Walmart and Ibotta, the cash back will go to your Walmart Rewards balance and not to your Ibotta account.
So it's all about choosing how you want to save. However you decide, Walmart hopes you'll choose to save, and shop, at Walmart – with Walmart Rewards. "When you pair that with Walmart's everyday low prices promise," Cracchiolo said, "I think it's a real recipe that can't be beat."
Ultimately, it will be up to Walmart customers – and Walmart+ members – to decide.
Image source: Ibotta