For the first time in recent memory, the price you see on the shelf for most items at Walmart is the price you're going to pay. Period.
Walmart has announced that it will be ending its Savings Catcher automated price-matching program in all stores, effective May 14th. Word of the change came via a Friday afternoon "news dump" – a time-honored tradition in which bad news is quietly released just before the weekend starts, when most people aren't really paying attention. As such, a Walmart spokesperson did not respond to a request for comment before slipping out of the office to start their own weekend.
But Walmart made its intentions pretty clear in an email to users and in a Q&A posted on its website.
"What we've learned through Savings Catcher is that our efforts to lower prices upfront on thousands of items across our stores is working," Walmart explained. "Walmart's prices win most often when you submit your receipts, which tells us that the program's intent has been met. That's why we have decided to discontinue the Savings Catcher receipt submission, effective May 14, 2019."
First introduced in 2014, Savings Catcher allowed you to scan and submit a Walmart receipt so Walmart's automated system could compare the prices you paid with the prices offered in various local competitors' ads. If it found any lower prices, you'd be refunded the difference on an eGift card. It was seen as a high-tech version of Walmart's existing ad match program, in which competitors' sale prices would be honored right at the register. By automating the process, Walmart took the responsibility out of cashiers' hands, which also helped to thwart fraudulent ad match requests.
But now Savings Catcher, like the ad matching program before it, will soon be no more. After May 14th, the only price matching that Walmart will offer is in-store matching of online prices offered by a select few online retailers. If Target, Dollar General, your local grocery store or anyone else has an item on sale for less than Walmart's price, you'll either have to buy it at the other store, or pay whatever Walmart is charging.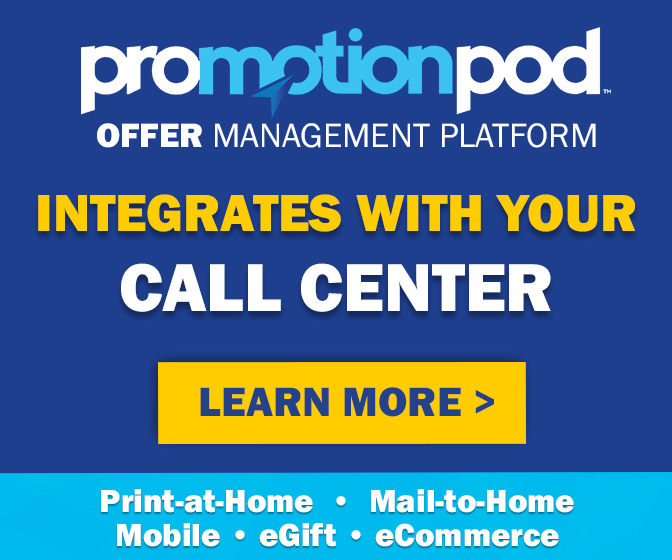 While the news of Savings Catcher's demise may come as an unwelcome surprise, it's not entirely unexpected if you've been keeping up with what Walmart has been up to lately. As reported here last fall, Walmart discontinued Savings Catcher in roughly 100 stores in what looked to be some kind of test to see how shoppers reacted. And it offered a similar explanation to Coupons in the News at the time: "We've seen a significant reduction in rewards issued from Savings Catcher. As a result, beginning in late October in some stores, Savings Catcher will no longer be offered as we continue to offer upfront, consistent low prices to the people shopping our stores."
That move came right on the heels of Walmart's decision to eliminate the ability to scan and submit paper receipts to Savings Catcher, by absorbing the program into Walmart Pay in the Walmart app. And that move came after Walmart slowly phased out its ad match program, first introduced way back when Walmart first started offering a full selection of groceries.
Ad matching and Savings Catcher were meant to reinforce Walmart's image as the low-price leader. If by chance anyone else happened to have a lower price, you could be confident that you wouldn't miss out on any savings by shopping at Walmart. But as some users kept discovering plenty of lower prices in competitors' ads, building up a nice balance in their Savings Catcher account, that only seemed to bolster the idea that Walmart actually didn't always have the lowest prices. So it seems as good a time as any for Walmart to declare victory, say that its prices are usually the lowest anyway, and mothball its price-matching programs for good.
Already, that decision is not going over well among many Savings Catcher fans.
"Discontinuing Savings Catcher since your prices are lower? Then why have I gotten over $200 back in the last two years?" one commenter wrote on Walmart's Facebook page. "I have always put up with long, slow lines, empty shelves, and the slowest deli around knowing I could do one-stop shopping and still get my discounts on locally-advertised sales and not have to go to 3 stores. Guess that will change," another wrote. "I'm shocked that you're doing away with the Savings Catcher program. It was the most innovative and seamless experience for getting the best prices," a third commented. Dozens of other commenters attacked Walmart's "greedy move", calling it "just another way of raising prices to make more money".
While the disappointment is to be expected, it's worth noting that no one is attacking their local grocery store for not offering to match Walmart's prices. Between ad matching and Savings Catcher, for the better part of a decade, Walmart had the best price-match programs around. Once those programs go away for good in a couple of months, Walmart's low-price promise won't be any worse than any of its competitors. It just won't be any better, either.
Until May 14th, then, you can still submit your receipts to Savings Catcher through the Walmart app. After Savings Catcher is gone, there's no deadline to use any balance you have remaining on your eGift card. Once that balance runs out, though, you're free to do your shopping wherever you want. And then Walmart will find out whether its confident boast that "Walmart's prices win most often" is enough to convince shoppers to keep shopping at Walmart – or whether they start to seek out lower prices somewhere else.
Image source: Walmart