Walmart says it can still prove to you that it has the lowest prices. But if you don't have a smartphone, or want to pay with cash or check – you'll just have to take Walmart's word for it.
Effective October 29th, Walmart is introducing new changes to its Savings Catcher program, which automatically checks and matches competitors' prices. "Walmart Pay will be the exclusive way to submit your receipt to Savings Catcher," Walmart has begun informing customers. "Due to this change, the ability to scan paper receipts within the app or submit via desktop will be discontinued."
(And in some areas, Savings Catcher itself is being discontinued.)
So the only way to participate in Savings Catcher beginning next month is to submit an e-receipt instead of a paper receipt. The only way to get an e-receipt is to use Walmart Pay. The only way to use Walmart Pay is if you have a smartphone, and pay with a credit, debit or gift card.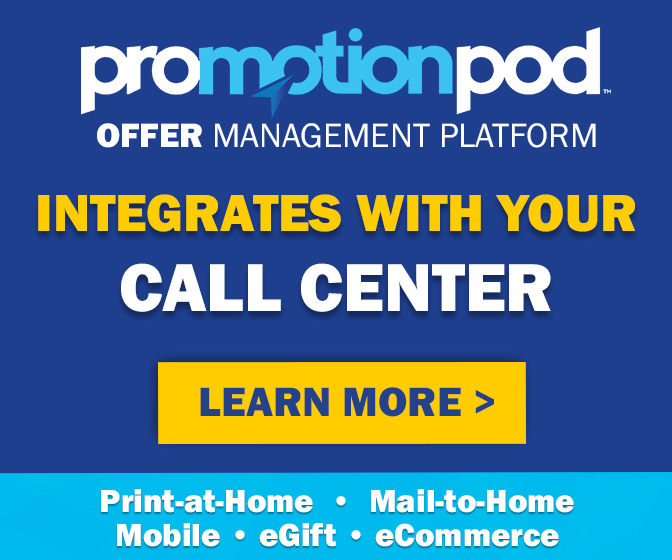 So if you don't have a smartphone, or want to pay with cash or check, and still want to use Savings Catcher – you're officially out of luck.
"Since Walmart Pay is the exclusive way to redeem Savings Catcher rewards for in-store purchases, as of October 29, we're making Walmart Pay the exclusive way to submit purchases to Savings Catcher," Walmart spokesperson Erin Hulliberger told Coupons in the News. "This new process will allow all Savings Catcher users to seamlessly and consistently submit and spend rewards within the same convenient Walmart Pay experience."
Savings Catcher launched back in 2014 as a high-tech version of Walmart's existing ad match guarantee, which allowed you to get a price adjustment right at the register if a local competitor had a lower advertised price for the same product. That program was susceptible to fraud, though, when supposed competitors' prices couldn't be verified, but cashiers matched them anyway. So Walmart began phasing out ad matching at the register in 2016 and pushed people to use Savings Catcher instead.
Savings Catcher automates the ad-matching process. If you enter your receipt number online or scan the receipt bar code with the Walmart app, Walmart will automatically compare the prices of every item in your transaction with competitors' advertised prices. If it finds any lower prices, the different will be refunded to you in the form of a Walmart e-gift card.
But that process, too, is susceptible to fraud. While Walmart doesn't allow it, many shoppers have bragged about submitting receipts from family members, friends or strangers whose receipts they found in the trash or in Walmart's parking lot. Shoppers who call themselves "womblers" have even made a cottage industry out of collecting and submitting other peoples' receipts for rebates over in the U.K.
And since Savings Catcher's "e-gift cards" were stored in your Walmart.com account and had to be printed out to be used, there were numerous reports of hackers gaining access to Walmart.com accounts and stealing gift cards.
So late last year, Walmart began encouraging users to price match paperlessly by doing everything in the Walmart app. "Walmart Pay will become the preferred way to spend your Savings Catcher rewards in-store," the retailer announced in December. Instead of printing a gift card, any cash back would now be accrued into a running balance accessible in the app. By using the app's Walmart Pay feature, you can pay using your Savings Catcher balance, other stored gift cards, or a connected credit or debit card by scanning a QR code at checkout. Then you just tap a button in the app to submit your e-receipt to Savings Catcher to look for any more cash back.
Now, doing it this way will be the only way.
For those who still want paper receipts to submit to rebate apps like Ibotta and Checkout 51, you can print your e-receipts from the Walmart app, or ask your cashier to print you off a paper copy. But for those who prefer paying by cash or check – or who don't have a smartphone – there will be no way to participate in Savings Catcher anymore by the end of October.
And many shoppers aren't happy about that. "Now we're being FORCED to use Walmart Pay if we want to use Savings Catcher???? Are you kidding me?" one shopper complained on Walmart's Facebook page. "Those of us who don't own a smartphone or can't afford a smartphone can't save money anymore at Walmart… I am a senior and not at all happy with this," another wrote. "Walmart Pay doesn't offer the option of using EBT as a payment method so the people who NEED the savings the most are blocked from getting it," another shopper pointed out. "This policy change is discriminatory against the poor people who make up a good percentage of your customers."
Despite the complaints, Hulliberger predicts that relatively few active Savings Catcher users will actually be affected by the change. "While customers without a smartphone will no longer be able to submit their receipt to Savings Catcher, the vast majority of active Savings Catcher users have previously made a transaction using Walmart Pay," she said. "Therefore, the majority of active Savings Catcher users should be able to continue to use Savings Catcher in stores where it is offered – using the new process of submitting their purchase via Walmart Pay – should they choose."
So compared to leafing through competitors' circulars at the checkout, sitting at a desktop computer to type in a 20-digit code from your receipt, printing out an e-gift card and remembering to bring it to the store to use alongside whatever paper money or plastic card you plan to use to pay – the new method of simply pulling out your phone to price match and pay is certainly a whole lot simpler.
For those who prefer it the old way, there may be little you can do but chalk it up to the price of progress.
Image source: Walmart