(March 2019 update: Walmart has indeed announced the end of Savings Catcher nationwide – read more about it here.)
Big changes are taking effect at Walmart this coming Monday – but how big, depends on where you live. In most areas, the retailer's Savings Catcher program is being absorbed into Walmart Pay, so only smartphone users who pay with the Walmart app will be able to take advantage of the store's automated price-matching program.
But some Walmart shoppers will have to adjust to an even bigger change – their Savings Catcher is going away altogether. And that may not be good news for everyone else.
Beginning last month, while most Walmart Pay users were informed via the app about the upcoming changes to the way they can use Savings Catcher, some shoppers got a different message: "Because Walmart is working hard to provide the low prices you love, we will be discontinuing the Savings Catcher program starting October 29, 2018 at multiple locations, including a store you've recently submitted a receipt to."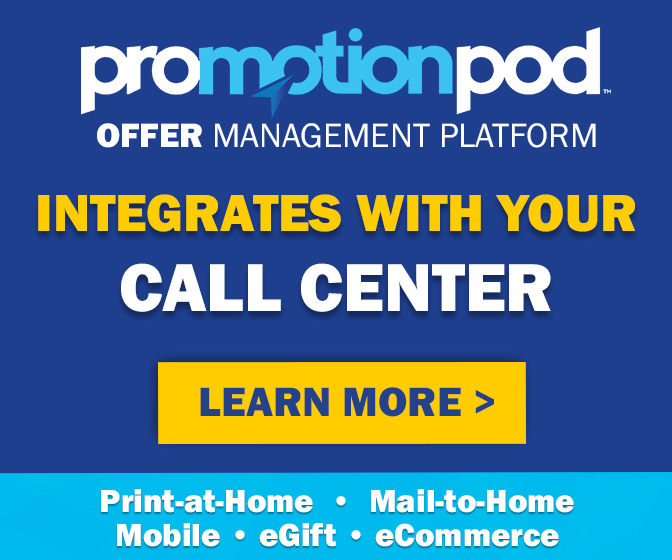 Walmart has not provided a full list of stores that will no longer be offering Savings Catcher, but it did confirm to Coupons in the News that the phaseout is occurring in parts of two states – Tennessee and Massachusetts.
"We are at our best when we deliver everyday low prices for our customers, and we have been focused on doing that in certain markets in Tennessee and Massachusetts," Walmart said in a statement to Coupons in the News. "Because of this, we've seen a significant reduction in rewards issued from Savings Catcher. As a result, beginning in late October in some stores, Savings Catcher will no longer be offered as we continue to offer upfront, consistent low prices to the people shopping our stores."
Walmart has a total of 144 supercenters in Tennessee and Massachusetts, a small percentage of the 3,565 supercenters it has nationwide. So for now, relatively few stores appear to be affected by Savings Catcher's discontinuation.
But the move is reminiscent of what happened when Walmart began phasing out its "ad match guarantee" two years ago – first, only a few hundred stores were affected. Then a few hundred more, and a few hundred more, until the ad match guarantee quietly faded away without any big national announcement.
So if the past is prologue, the fact that Savings Catcher is quietly going away in certain areas may not bode well for the program's future in other Walmart locations.
"We always have the lowest prices – unless someone else has the lowest prices, then we'll refund you the difference if you ask us to" is kind of a clunky marketing slogan. But it's effectively what Walmart has been saying, ever since it started heavily promoting and simplifying its various price match promises.
Back in 2011, Walmart announced it would start matching competitors' advertised prices right at the register, without requiring you to bring in a competitor's ad. In 2014, Walmart introduced Savings Catcher, which streamlined the process by allowing you to scan and submit your receipt, while Walmart compares prices automatically and refunds you any difference in the form of an eGift card. Later, Savings Catcher was added to the Walmart app, so you could opt to submit your receipt at the click of a button instead of having to scan a physical receipt to get your savings.
It kept getting better and better – until it didn't.
Ad matching began going away as Walmart unveiled new lower prices on thousands of the items that were most commonly ad matched, like groceries and household products. The thinking was that the prices would already be so low, there would be no more need to ad match at all.
But Savings Catcher stuck around – and, judging by the refunds they continued to get, many who used it found that competitors did still sometimes have lower prices. But now, instead of getting those lower prices right at the register, you had to scan your receipt, wait for the results and get your savings after the fact – and some grumbled that the automated process didn't always accurately identify competitors' lower prices.
And then last month, Walmart announced that effective this Monday, its pay-with-your-phone service Walmart Pay would become "the exclusive way to submit your receipt to Savings Catcher," meaning that "the ability to scan paper receipts within the app or submit via desktop will be discontinued." That leaves those without a smartphone, or those who don't want to use their phones to pay, out of luck.
Walmart says all of the changes have been in response to customer demand. In the areas where Savings Catcher is going away, there had already been "a significant reduction in rewards issued". In all other areas where Savings Catcher will only be accessible via Walmart Pay, "the vast majority of active Savings Catcher users have previously made a transaction using Walmart Pay," Walmart spokesperson Erin Hulliberger told Coupons in the News last month. "Therefore, the majority of active Savings Catcher users should be able to continue to use Savings Catcher in stores where it is offered."
But if fewer shoppers overall are now able to use Savings Catcher, it could all become a self-fulfilling prophecy – a decline in the number of users could bolster Walmart's contention that there's less demand for the program, thereby justifying a potential move to eliminate it in even more locations. And by ensuring that prices of popular products are low enough that price matching isn't as necessary, eliminating Savings Catcher region by region could be seen as a test to see whether shoppers will even miss it.
For now, though, Savings Catcher is only going away in Tennessee and Massachusetts. How shoppers there react, could help determine Walmart's price-matching future – and whether Savings Catcher ends up becoming a thing of the past.