Remember the old days, when you could grab an item at Walmart, get a price match right at the register, pay in cash if you felt like it, and be on your way?
Now, if you want to do all of that – you'd better have your phone handy.
Walmart informed customers this week that it's integrating the latest iteration of its price-match program into its mobile payment app, pushing those who are doing it the old way to get on board with the new way. But the announcement and subsequent explanations were conveniently vague, causing plenty of confusion among those who just plain aren't interested in doing anything the new way.
Several back-and-forth emails and phone calls to Walmart spokespersons and customer service representatives finally revealed that you can still price match without a phone. But the company's apparent reluctance to make this clear may reveal its true motive – Walmart wants you to use Walmart Pay. So it's going to make using Walmart Pay so convenient – and not using it so comparatively inconvenient – that you may not have much of a choice.
It all started when Walmart announced "Changes to Savings Catcher coming February 1st". Participants in the Savings Catcher price-match program were informed via email and on Walmart's website that "Walmart Pay will become the preferred way to spend your Savings Catcher rewards in-store," so customers "will no longer receive emails with your Savings Catcher eGift card bar code" and "the ability to transfer rewards to a (prepaid) Bluebird card will be discontinued". And going forward, you'll be able to accumulate a balance to spend whenever you want, instead of manually requesting an eGift card when you're ready to cash out.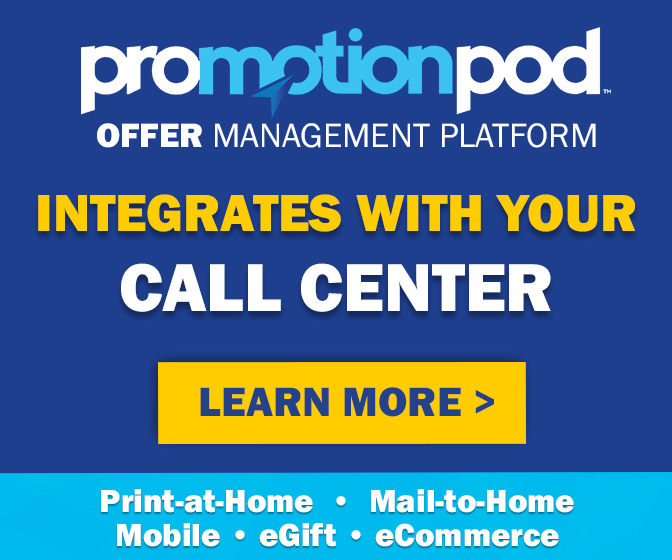 For the most part, except for those who preferred to have their balance applied to their Bluebird card, the changes live up to Walmart's promise of an "improved experience" that will "make redemptions easier". With so much functionality in Walmart's app, the Savings Catcher redemption process was becoming a bit antiquated. Savings Catcher automatically compares Walmart's prices with competitors' advertised prices. If something you purchased shows up as being less expensive somewhere else, Savings Catcher will offer you the difference on an eGift card.
But in order to redeem your reward, you had to go online and push your cash-back balance onto an eGift card, then wait around for a day or two for it to be emailed to you in the form of a bar code that you would have to print out and remember to bring to the store.
Some "e"Gift card.
"Our customers told us Savings Catcher redemption was confusing, so we wanted to simply the process for them," Walmart spokesperson Erin Hulliberger told Coupons in the News.
So now your Savings Catcher balance will be continually updated and available on the Walmart app, and you can apply your balance to an in-store purchase at any time by selecting it as a payment option on Walmart Pay. By linking a credit or debit card to Walmart Pay, you can settle up your remaining balance at the register by scanning a QR code on the payment screen.
"Customers who are not familiar with Walmart Pay can speak with any of our of Walmart associates, who will be happy to show them how to get started on the app," Hulliberger said.
But what about those who don't use Walmart Pay because they don't have a credit or debit card, and would rather pay with cash or by check? "Customers can use Walmart Pay simply to store and spend eGift cards- they can continue to pay cash for the balance of their purchase, if they so choose," Hulliberger explained. But what about those who don't have or want to use a smartphone? "Customers who do not have a smartphone or have additional questions are encouraged to call Walmart Customer Care."
Okay then. So are customers who don't want to use Walmart Pay, and who prefer an actual physical scannable gift card bar code, left out in the cold or not?
Customer Care offered this explanation: "All rewards will be auto-redeemed to an eGift Card that will be attached to each customer's Walmart.com account… Customers will also be able to still resend the eGift Card attached to their Savings Catcher account."
That explanation didn't help much. Finally, another customer service representative fessed up – if you don't want to use Walmart Pay, you can still print your own eGift card if you choose. "The use of Walmart Pay to use your Savings Catcher rewards is meant to help make redemption easier," the representative explained, "however, if you would rather use the gift card in store you can print out the e-gift card from your Savings Catcher dashboard."
So the only real difference come February is that you will have to log onto Walmart.com and print your own gift card instead of having it automatically emailed to you. Unless, of course, you use Walmart Pay and have it all done for you automatically and paperlessly.
And that appears to be the real goal here, to increase customers' adoption of and comfort with Walmart Pay. It speeds up checkout, reduces paper usage by defaulting to e-receipts, gives Walmart access to customer data, and fits with Walmart's vision of becoming a modernized and digitized retailer (just like its subtle move to drop "Stores" from its official name).
But aside from saving you the hassle of pulling out a plastic card, Walmart Pay has few other bells and whistles – there are no loyalty rewards, no extra discounts or digital coupons. Compare that to Target's new "Wallet" feature, which it officially introduced this week. Customers who have Target's REDcard and the Target app can now scan a single bar code at checkout to redeem store coupons, manufacturer's digital coupons and Cartwheel discounts, while simultaneously paying with their REDcard and getting their 5% discount.
True fans of pay-by-phone are clamoring for contactless payment capabilities like Apple Pay or Android Pay, which both Walmart and Target have resisted in favor of their own offerings. But coupon providers are still working toward a future when you can pay and redeem digital coupons just by waving your phone over a payment terminal, without scanning bar codes or swiping cards at all.
So Walmart Pay and Target's Wallet are encouraging, if imperfect, steps in that direction. You can still choose to shop in either store with cash, paper coupons and a phone that's not smart. But if those preparing for a digital future have their way – perhaps not for long.
Image source: Walmart