Imagine how easy couponing would be if you could just bring your Sunday coupon inserts to the store and hand them to your cashier, who'd page through and scan all the coupons inside. And whatever offers happen to correspond to the items you purchased would be automatically applied!
Unfortunately, couponing doesn't really work that way. Then again, in at least a couple of stores right now, it kind of does.
An initiative begun by Safeway last fall has now expanded for the first time to another company-owned store. Both Safeway and Chicago-based Jewel-Osco's circulars this week feature a bar code imprinted in the ad, inviting you to "download all coupons from this ad to your phone" simply by scanning the bar code with your store's app. Scanning the Jewel-Osco bar code automatically loads to your store account 15 offers mentioned in the ad – a mix of digital coupons and special "Just For U" loyalty club prices. Scanning the Safeway bar code automatically loads nearly 100 offers.
So no more scrolling through the store's app or website looking for the best coupons and Just For U deals available this week – just scan the ad with your app, and the deals will be loaded to your account automatically. It's the digital equivalent of handing a coupon insert to your cashier and having them scan everything for you, without having to clip anything. What's not to like?
Turns out it's another example of a customer convenience that doesn't necessarily align with everyone's interests. And if it catches on, it may – in the words of Safeway and Jewel's digital coupon provider – "no longer make economic sense to offer coupons" at all anymore.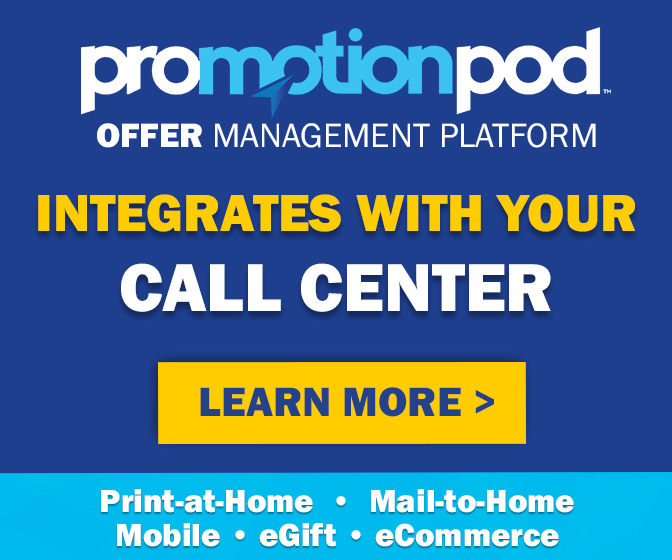 When Safeway first began using the bar code feature, it was primarily a way for shoppers to download digital versions of paper store coupons that appeared in the weekly ad. The "clip or click" coupons could be cut out and redeemed in the store, or you could scan the bar code in the ad to access the coupons via the Safeway app.
Over time, though, the bar code began incorporating more digital-only coupon offers that were referenced in the ad. A bottle of Tide detergent might be advertised as being on sale for $5.99, for example. After subtracting a $2 digital manufacturer's coupon available from Safeway's website or app, the final price was advertised as $3.99.
And instead of having to visit Safeway's digital coupon gallery to clip the coupon for that deal and others like it, you'd just scan the bar code in the ad to get all of the advertised digital coupons downloaded to your account at once. In the latest iteration of the bar code feature, Jewel's ad doesn't even include any paper coupons at all – the bar code simply downloads all of the digital offers that are referenced in the ad, so you don't have to go looking for any of them.
And this is a problem, how?
Well, it's problematic enough that Safeway and Jewel's digital coupon provider Quotient once sued an app developer for offering a feature rather similar to this.
In late 2014, the coupon code browser extension Honey created a companion app called "Milk" aimed at helping you save on your groceries. It was essentially a "clip all" feature that automatically clipped every available digital coupon from all of your favorite stores at the touch of a button. That way, you didn't have to bother browsing through all of the coupon offers selecting the ones you wanted – they'd all be loaded to your account, so any coupon that happened to apply to whatever you happened to purchase would be deducted from your total effortlessly.
And Quotient, then known simply as Coupons.com, promptly slapped them with a lawsuit.
"The contractually permissible methods of redeeming a coupon… require the consumer to actively review available coupons and to make a decision whether to activate the coupon by clicking on it," the lawsuit stated. This "allows manufacturers and retailers to benefit from consumer attention and interaction." By automating the coupon-clipping process, though, Milk ensured that the consumer was the only one to benefit. "The coupon business only works if all parties benefit," the lawsuit asserted. "It would no longer make economic sense to offer coupons" if a shopper could "automatically redeem any coupon that happened to be available for the brand he happens to have already selected, without having previously reviewed the product-specific coupon."
One could argue that anyone who uses Safeway and Jewel's bar code feature does so only after actively reviewing the weekly circular and actively deciding to scan the bar code in order to download all of the coupons mentioned in the ad. One could also argue that the feature automates the coupon-clipping process precisely as prohibited by Quotient's terms of use. Those terms "forbid consumers from using any automated process to activate coupons… without consciously selecting which coupon they wish to use," the 2014 lawsuit stated.
Coincidentally, the lawsuit even mentioned Safeway as an example of a retailer that provides Coupons.com digital offers. Under the terms of their agreement, "Safeway's website and mobile applications can access and display Coupons.com's coupon content, with certain restrictions that prevent any Safeway customers from automatically activating coupons without the customer manually selecting them," the lawsuit explained. "Safeway further ensures that no automated process will be used to activate coupons available on the Safeway website by prohibiting its customers from using any automated process to activate the digital coupons."
An automated process like… scanning a bar code in the ad to automatically download nearly 100 offers at once?
In a triple whammy of silence, neither Safeway, Jewel nor Quotient responded to multiple requests for comment or clarification about whether these terms have changed, whether the retailers are providing the bar code feature with or without Quotient's knowledge and participation, or whether the manufacturers whose coupons are automatically clipped are okay with giving away discounts to shoppers who didn't actively select each of them, and potentially paying "per clip" fees for every one of their coupons that are downloaded, whether or not shoppers ever use them or are even aware they've been clipped for them.
All of this comes as another retailer is sliding down the same slippery slope, by automating a process in a way that might have been considered forbidden just a few short years ago. Earlier this year, St. Louis-based Schnucks began offering a feature in its app that automatically clips any applicable digital coupon when you add an item to your shopping list, whether you actively choose to clip it or not.
Back in 2014, the Coupons.com lawsuit said its "product manufacturing and retail partners have complained to Coupons.com that the Milk application interferes with their agreements with Coupons.com." In 2019, however, manufacturers are apparently shrugging off these similar services.
In response to the lawsuit, Milk co-founder George Ruan grumbled to Coupons in the News that "some players are more interested in defending their existing interests" than in embracing third-party entrepreneurs' ideas that could help create "a massive expansion of the overall market". At the time, that sounded like sour grapes. But now, it seems he may have been on to something. Automatic digital coupon clipping is apparently okay now, if those offering the coupons are the ones offering the service – since retailers, with either the tacit or express support of manufacturers and their digital coupon providers, are now offering something very similar to what once got a third-party app sued.
So if your local grocery ad allows you to scan a bar code to automatically load dozens of digital coupons to your account, enjoy it while it lasts – at least until it "no longer makes economic sense to offer coupons" at all anymore.