It's been nine years since Safeway first started testing its "Just for U" digital discount program, five years since Safeway was acquired by Albertsons, and three years since Albertsons began expanding the program to its own stores. Now, finally, Just for U has become the digital coupon and personalized pricing program across all major grocery chains owned by Albertsons.
So remember a few years ago when Albertsons dropped its multi-tier pricing programs and said "all customers deserve the same price on all items"? Never mind!
Effective today, Chicago-based Jewel-Osco has become the latest, and last, to make the switch from the MyMixx digital coupon program to Just for U – just a little behind schedule. Albertsons began introducing Just for U to its flagship stores a few years ago. And last May, the company said it was "in the process of rolling out Just for U across the nation", with plans to complete the process "by September". Shaw's and Star Market made the move that summer, but ACME didn't adopt Just for U until November, and now Jewel will finally join them. Now, with the exception of smaller, regional Albertsons-owned chains like Haggen, Lucky and United Supermarkets, which run their own discount programs, the planned nationwide rollout of Just for U is complete.
Many Jewel shoppers with long memories are already familiar with Just for U, since it was offered by Safeway-owned Dominick's before Safeway shut down that Chicago-area chain back in 2013. Just for U offers a large selection of digital coupons, as most other grocery discount programs do these days. But its defining feature is the personalized discounts and offers that are, well, "just for you".
Unlike other grocery discount programs that collect information about you and your shopping preferences but don't seem to do a whole lot with it, Just for U offers deals based on your purchase history. So if you buy a lot of fresh food, you might get a store coupon offering a dollar off a produce purchase. Other offers aren't coupons at all – they're customized sale prices that you alone are offered. If you've frequently purchased anything from trash bags to salad dressing, a personalized price will show up in your Just for U account – $2.69 for dressing that regularly sells for $2.99, for example, or $6.07 for a box of trash bags that normally sell for $7.49. Your fellow shoppers who aren't offered these deals will pay regular price and be none the wiser.
That's a distinct improvement over traditional grocery loyalty programs, which effectively offer the same discounts to just about everyone. When grocery loyalty programs were first introduced, the idea was to reward a store's best, card-carrying customers with special deals. But once the vast majority of shoppers signed up after figuring out that you don't get the deals if you don't have a card, all that a traditional loyalty program serves to do these days is punish customers who don't have a loyalty card by forcing them to pay full price instead of the advertised discounts.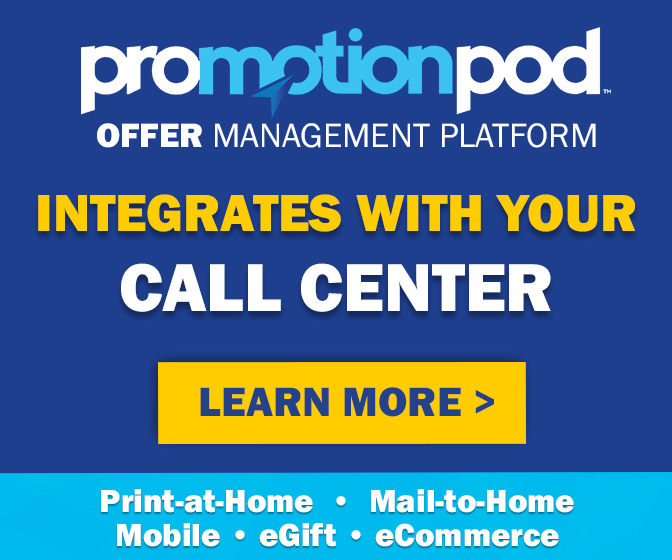 But you need to sign up and provide some personal information in order to get Just for U's personalized deals and discounts. So doesn't that make it – a loyalty program?
Albertsons very publicly did away with loyalty programs in many of the stores it acquired in recent years. At Jewel, Shaw's, ACME and elsewhere, shoppers were told they could toss away their membership cards in favor of "card-free savings" where "everybody receives the same low price". That pleased many shoppers who were tired of carrying around cards and exchanging their data for discounts. But the move had the unfortunate side effect of eliminating digital coupons, which were linked to the stores' loyalty cards.
Less than a year later, Albertsons acquired Safeway, prompting some fears that Albertsons might do away with Just for U altogether in favor of its new streamlined everyone-pays-the-same-prices approach. Instead, Just for U stuck around, and digital coupons returned to Albertsons' other stores, in card-free form, with MyMixx.
And now, you could argue that Just for U represents the return of the store loyalty program, in card-free form. So in some ways, Jewel, Shaw's and ACME shoppers are back where they started before Albertsons' whole anti-loyalty program campaign – those who sign up for discounts get better prices than those who don't, with the only difference being that you don't have to carry around a plastic card in your wallet anymore.
So is Just for U worth it? Some retail observers, and former Safeway executives, proclaimed upon its launch that Just for U would revolutionize grocery shopping as we know it. "There's going to come a point where our shelf pricing is pretty irrelevant because we can be so personalized in what we offer people," then-Safeway CEO Steve Burd said back in 2013. He even predicted that Safeway would ultimately stop offering traditional printed weekly sale ads, "and make the ad itself personalized for every household."
All these years later, that hasn't happened. There are still price tags on the shelves, and stores still offer weekly ads that are the same for every shopper. Not to mention that the vast majority of the offers on Just for U aren't personalized at all – the number of truly unique offers pales in comparison to the standard selection of digital coupons that are available to everyone.
So maybe Just for U hasn't completely lived up to its promise just yet. But now that its rollout is finally complete, shoppers across the country will be able to decide for themselves.