Coupons are going digital. Prices are becoming personalized. So one-size-fits-all sale prices printed on paper could become a relic of the past. In other words – say goodbye to your weekly supermarket sales circular.
At least that's what Safeway is saying. Touting the success of its apps, digital coupons and "Just For U" loyalty program, the California-based chain says it's looking to retire the weekly ad altogether.
"We're working hard," CEO Steven Burd said today, "to actually get out of the paper ads, and make the ad itself personalized for every household."
The reason for the change is twofold. First, the Just For U program offers prices tailor-made for individual shoppers. So increasingly, a "sale" is no longer just a marked discount on the shelf, but a range of offers that are unique to each cardholder. A weekly list of fixed sale prices, then, is becoming as old-fashioned as the paper it's printed on.
Secondly, Safeway says its customers are more tech-savvy now, and simply don't need paper ads as much as they used to. "As people become more digital, there's an opportunity," Burd explained. As more shoppers log on to check their personalized prices, or use the Safeway mobile app or customized iPad app, it would seem a prime opportunity to start phasing out the paper ads for good.
Curiously, though, Burd made no mention of the non-tech savvy, or the lower-income shoppers who might not be able to take full advantage of Just For U. Instead, he touted the program's benefits for even the highest earners. "Even the so-called 'top 1%', they're using Just For U because they all have iPads, they all have iPhones," Burd said. And even for those who can otherwise afford not to bother with coupons and sales, "it just seems crazy not to take advantage of pricing tailored to the individual household."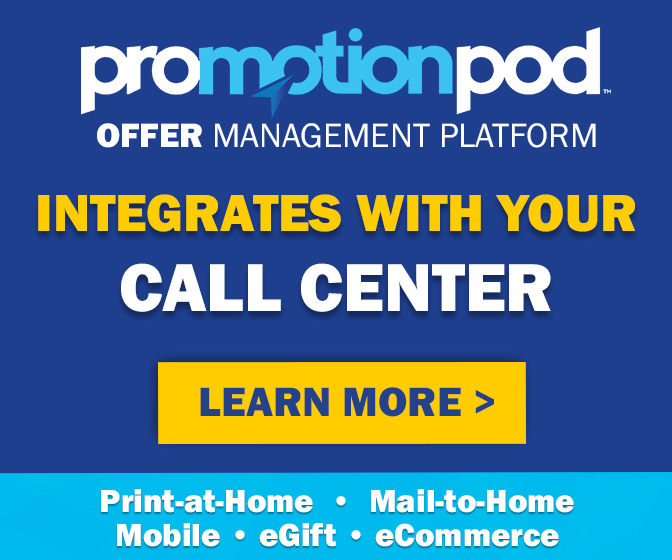 But are shoppers, of all incomes, really ready for a traditional grocery store without a traditional weekly ad? Just a couple of days ago, some Schnucks customers got upset at the thought of their ad starting on a different day (read: "What Day Do Your Grocery Sales Start? (And Why it Matters)"). What would they think about not having an ad at all?
Safeway says there's nothing traditional about Just For U anyway. "Gone are the days where shoppers have to clip coupons, browse through ads or promotional flyers, or bring a handwritten shopping list to the store," the company proclaimed as it rolled out the program to its 1600+ stores over the past few years. Customers can receive individual discounts and offers based on their purchase history. And if everyone is paying a different price, the price that's printed on the shelf, or in an ad, becomes less relevant.
If it all sounds confusing to the uninitiated, Safeway says its customers are catching on – and they're liking it. "A Just for U user can save anywhere from 10% to 20% off of normal Club Card pricing," Burd said. "Our loyal customers are becoming more loyal, and customers that were less loyal are entering into that more loyal category." 5.4 million Safeway shoppers are now signed up for the program, accounting for nearly half of Safeway's sales, and Burd estimates they're still adding about 50,000 new users every week.
"The wave of the future is personalization," Burd said. And as the leader of the individualized-pricing revolution, you might excuse Safeway if it gets a little cocky. Burd expects competitors to copy Safeway's approach – but so far, he's not impressed with their efforts. In what appeared to be a swipe at California-based competitor Raley's "Something Extra" program, Burd noted, "we saw a token effort on the part of a regional player to do something that if, on a scale of 1 to 100, Just For U represents 100, I would say their effort represented a 10. And it was just not a robust effort. And frankly, I don't think they have the wherewithal to ever become 100."
Ouch. Unless competitors come up with comparable personalized programs, Burd said, it will be hard for them to compete with Safeway when there are no more printed ads to compare their prices to.
Whether shoppers will get used to a lack of printed ads is another question. A 2011 Nielsen survey found that nearly 90% of shoppers said they still wanted printed grocery circulars, and 60% said they looked at paper circulars at least once a week. But they might be persuaded to change their habits. More than 70% said they like to get sales information from their store's website and by email. The study concluded that "while printed material gets shoppers in the store, digital tactics reinforce and reward loyal shoppers." That sounds familiar – and this study was done when Just For U was in its infancy.
The Nielsen study also found that retailers spend as much as 70% of their marketing budget on printed ad circulars. Doing away with them would not only be a response to changing customer needs, but a huge money-saver. So when it comes to the potential savings offered by Just For U – it seems the biggest beneficiary could ultimately be Safeway itself.