From now on, Easter Sunday will be on a Thursday. "Saturday Night Live" will air on Wednesdays. And weekends will change from Saturday and Sunday, to Monday and Tuesday. That would certainly mess up your routine just a little, wouldn't it? Well apparently, so too does changing the day that your favorite grocery store's weekly ad starts.
St. Louis-based Schnucks announced yesterday that it would move all of its stores to a Wednesday-starting ad. "We have several different sales ad cycles in the 5 States we serve," the grocery chain announced on its Facebook page. "Beginning Wednesday, March 6, 2013, Schnucks sales ad will now start on Wednesdays and end on Tuesdays for all stores."
There's certainly something to be said for consistency – unless you're one whose shopping routine is being messed with. "Bad move, Schnucks," one Facebook commenter wrote. "I am not thrilled with this idea," said another. "Why not leave well enough alone??" pleaded a third.
There are a number of reasons Schnucks made the move – and a number of reasons your own grocery store starts its own ad on a particular day.
A majority of grocery stores around the country begin their ads mid-week, usually on Wednesdays. That gives customers plenty of time to plan their shopping, whether they're getting their groceries in the next day or so, that coming weekend, or even early the next week. Plus, that's the day many newspapers run their weekly Food sections, a natural place to insert grocery store circulars.
Some time ago, though, many grocery stores began shifting their weekly sales to Sunday starts. That's when most non-food retailers stuff the Sunday paper with their insert ads, so why not grocery stores, too? And there's a much bigger audience for the Sunday paper than for the Wednesday Food section. Citing "a changing society," the Washington Post in 1986 noted that "there has been an increase in retail food advertising in Sunday newspapers." Signs of the "changing society" included more stores being open on Sundays, when previously they weren't, and the growing number of working women who were now doing their grocery shopping on weekends.
Still other stores try to have it both ways – starting their ads mid-week, and also inserting a circular in the Sunday paper. Or they might run a special three- or four-day sale that begins mid-week, with the rest of the ad taking effect on Sunday.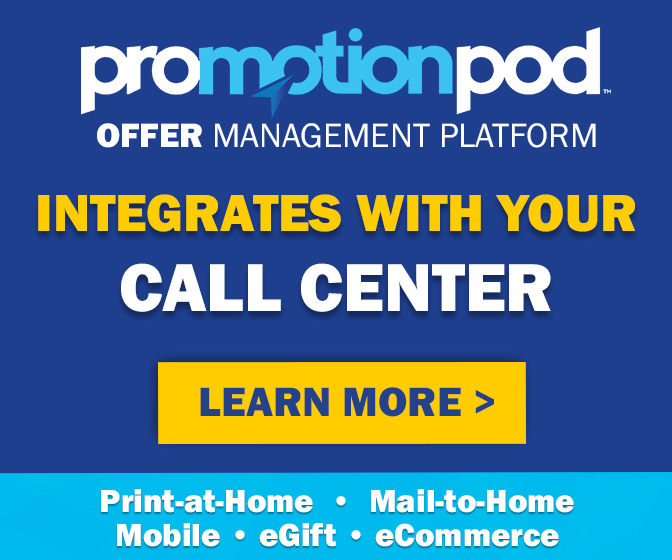 But society, it seems, is changing yet again. Saturday is now the busiest grocery shopping day of the week. So that's calling into question the rationale of starting weekly ads on Sundays, a day after most customers have already done their shopping for the week. Plus, it means stores are having to devote manpower to switching out displays and changing signs, during their busiest time.
It's for those very reasons that the northeastern chains Stop & Shop, Giant and A&P all switched their ad start dates from the weekend, to Friday, several years ago. "We believe this gives us an opportunity to better serve our customers by starting a sale during their busiest shopping days," a spokesperson for Stop & Shop and Giant's parent company Ahold told Supermarket News. "It helps them plan their weekends better and allows us to better stock sale items when they need them most."
Some Schnucks stores also recently made the move, from Sunday starts to Wednesday. Just last year, one store manager told the Southeast Missourian that the move put his store in line with most other U.S. cities. He said it had long been a struggle to set up displays on Saturdays in time for the new Sunday sales.
Schnucks stores in the company's hometown of St. Louis currently begin their ads on Mondays. The chain cites similar reasons, for the move to Wednesdays. "We feel we can give better service on one of the busiest days (Sunday) if we weren't also trying to change signs/displays to get ready for a new ad that started on Monday," Schnucks explained on its Facebook page. The move also allows Schnucks to time its ad to coincide with the St. Louis Post-Dispatch's Food section (known as "Let's Eat"), which runs on Wednesdays.
If timing a weekly ad based on a newspaper's schedule seems a little old fashioned, it may well be. More shoppers are going online to check their store's ads these days, and Schnucks is reminding shoppers they can do just that, via its mobile app or on its website. Newspaper inserts, it seems, just aren't as effective as they used to be. "Printed circular response promotion lifts are less effective than five years ago," a recent Nielsen study of newspaper grocery ads found. "Digital is necessary to bring about the type of consumer relevancy that future shoppers will expect."
In the meantime, Schnucks shoppers will have to get used to a change in their shopping habits. "I regularly make more than one trip M-F," grumbled one Facebook commenter, "and now I'll be shopping from two different circulars in one week." Though some might argue, and this customer might find, that can be a benefit and not a drawback of ads that start mid-week.
"I remember years ago, probably 30," another commenter noted, "that the grocery ads all started on Wednesday and ended on Tuesday. Guess we are going full circle."
At least until yet another societal shift changes the way, and the day, we do our grocery shopping in the future.