Many people are cutting back on their restaurant visits to help offset the rising price of groceries. Others are trying to minimize their gas purchases by doing their shopping closer to home. But what if you could eat out, fuel up and save money on your groceries all at the same time?
That's the goal of an expanded new partnership between a grocery chain and a rewards app that aims to give you grocery discounts for shopping at other stores. And if the pilot program extends to other grocery chains, you could be saving money for spending money, wherever you get your groceries.
The cash-back app Upside, which offers users rebates on gas station and restaurant purchases, has announced that select shoppers at the St. Louis-based grocery chain Schnucks will be able to apply those rebates to their grocery purchases, by downloading a new co-branded Schnucks/Upside app.
It's a limited program for now, available initially to shoppers at seven Schnucks locations in the Evansville, Indiana area who are members of the Schnucks Rewards loyalty program but are not already Upside users. These shoppers will be invited to download the co-branded Schnucks/Upside app, where they will gain access to Upside's cash-back offers at local gas stations and restaurants. Once redeemed, the cash back will come in the form of Schnucks Rewards dollars, which can be used for discounts on future Schnucks grocery purchases.
In a way, for shoppers, it's six of one, half dozen of the other, as existing Upside users can already apply their cash back to the purchase of groceries if they choose to. Users of the co-branded app will have those dollars automatically directed to Schnucks purchases. So the savings are ultimately the same no matter which platform you use.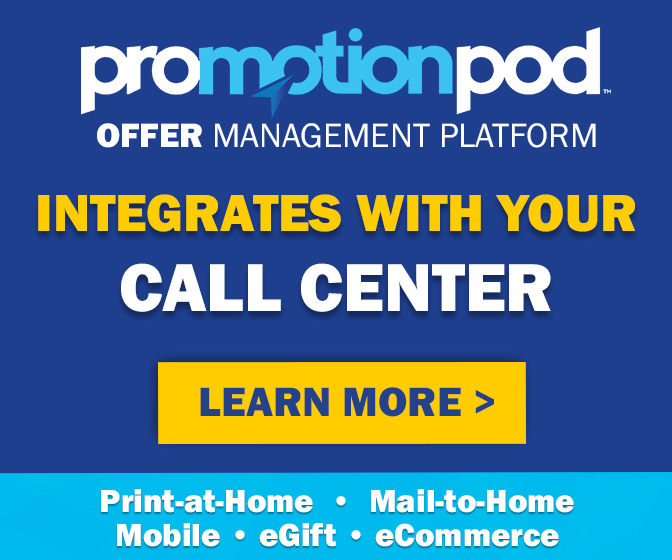 But for shoppers who like to see their rewards put to work and see the resulting savings at the bottom of their grocery receipts, the new program is a rare instance of allowing purchases in one category to offer you discounts in another. Several grocery chains already mix gas and grocery rewards by giving you discounts on one in exchange for purchases of the other. But Upside expands that idea to local restaurants – buy a coffee at Starbucks, or a burger at McDonald's, and you can get cash back you can use for free or discounted groceries. And as Upside seeks to expand into other categories beyond gas, groceries and food, your purchases at other retailers could someday result in grocery savings as well.
For shoppers, this could be the closest thing to a coalition loyalty program since the demise of Plenti several years ago. That program also sought to reward shoppers for their purchases across categories. With participating partners like Winn-Dixie, Rite Aid, Macy's, Chili's and AT&T, program members could get rewards for filling a prescription and redeem them for buying groceries, or get rewards for paying their phone bill and redeem them for a restaurant meal.
Participating Plenti retailers slowly dropped out of the program, though, until there were none left and the program ended. Upside and Schnucks, however, have higher hopes for their partnership. Upside stands to benefit by encouraging more signups from Schnucks shoppers who might not otherwise download its app, while Schnucks stands to benefit by ensuring those reward dollars are spent in its stores. And shoppers, of course, stand to benefit by earning rewards for purchases they already make every day.
"Upside and retailer loyalty programs serve complementary purposes, and in fact they're best together," Upside's Vice President of Grocery Tyler Renaghan said in a statement. Schnucks' Chief Supply Chain Officer Bob Hardester added that "our collaboration with Upside and the launch of this co-branded app pilot in Evansville showcase our commitment to delivering value and supporting the community."
And if the pilot program is deemed a success and ultimately expands to all Schnucks stores and potentially to other grocery chains, then spending money on gas and restaurant food, and saving money on groceries, won't have to be mutually exclusive anymore.
Image source: Upside