Three years after discontinuing digital coupons, one of the nation's largest grocery chains is bringing them back – and adopting a new acquisition's personalized pricing platform that some once feared it might do away with.
Albertsons today is introducing Safeway's "Just for U" to some of its own stores for the first time. The initial rollout is to Albertsons' stores in the Southern Division, which encompasses the Dallas-Fort Worth area and a scattered few nearby stores over the state lines in Arkansas and Louisiana. Eventually, other regions are expected to follow.
It's a bold move for a company that's had a long-time aversion to loyalty programs, and a more recent aversion to digital coupons.
Many residents of the DFW Metroplex are already familiar with Just for U, which is offered in the region's Safeway-owned Tom Thumb stores. Safeway rolled out the program for all of its loyalty cardholders in 2012, promising more than just coupons and discounts. While most grocery loyalty programs merely give you advertised sale prices when you swipe your card, and many allow you to load digital coupons to your card, Just for U offers something different.
Loyalty members who sign up for the program receive personalized, unique offers based on their shopping history. If you frequently buy a particular product, for example, a personalized "sale price" that's not available to anyone else might show up in your Just for U account, to entice you to return to that store the next time you run out. You're essentially offered a selection of unadvertised specials, which become more relevant to you and your purchasing habits over time.
Just a couple of years after Just for U was established, though, Albertsons bought Safeway, along with Safeway-owned Tom Thumb, Randalls, Vons and Pavilions. Albertsons had exhibited a history of doing away with loyalty cards in its new acquisitions. And that typically made collateral damage out of the digital coupons that could be loaded to those cards.
So some retail watchers predicted it might be only a matter of time before Safeway's Club Card would go the way of the other loyalty programs that Albertsons eliminated – and that Just for U might be the baby that got thrown out with the bathwater.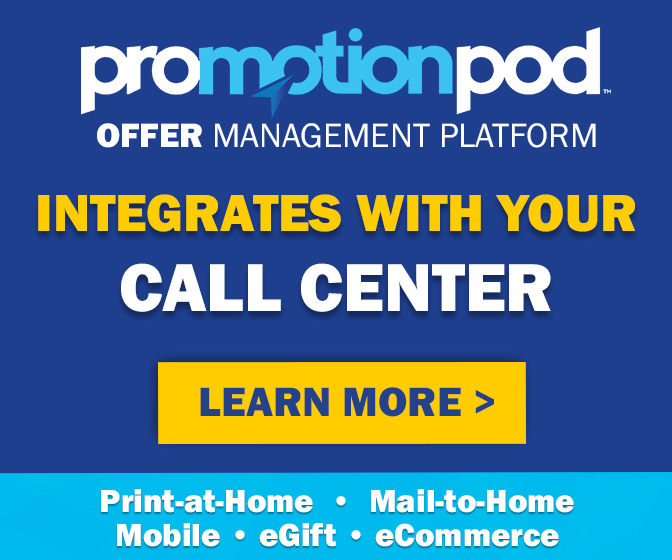 Instead, Just for U has not only survived, it's gotten a huge vote of confidence by being introduced to some of Albertsons' very own stores.
There are some important differences between the Safeway and Albertsons versions of the program, though. Safeway's program is still linked to its Club Card – you have to be a loyalty member and swipe your card (or enter your card number or phone number) to participate. Albertsons doesn't have a card, so all you need is a phone number. Safeway's version can be accessed either online or through the Safeway mobile app. Albertsons has its own distinct Just for U app, separate from Safeway's version and from the Albertsons app itself. You also can't access it online – you have to have the app to participate in Albertsons' Just for U.
An Albertsons spokesperson tells Coupons in the News that the Just for U launch is only in the Dallas-Fort Worth area for now. But Albertsons has stores elsewhere in Texas, and in 15 other states, so it's reasonable to believe that Just for U's rollout to Albertsons won't begin and end in just one region. There's just no specific timetable for any further expansion just yet.
Nor is there any word on whether Just for U will eventually roll out to Albertsons' other recent acquisitions, such as Jewel, Shaw's, ACME, United Supermarkets or even Haggen. Since doing away with their loyalty programs, though, several of those stores have introduced MyMixx, a phone number-based digital coupon platform. So introducing Just for U would require doing away with MyMixx. And it's worth noting that Albertsons itself never adopted MyMixx – so in Albertsons' case, adding one savings program doesn't necessitate dropping another.
Albertsons' introduction of Just for U – even if only in a single division, for now – is one of the first major initiatives that shoppers will notice about the Albertsons-Safeway integration. Another is the company's decision to rebrand and consolidate its private label products under a single new name. Effective this week, Safeway-branded products are being phased out, as are products in Albertsons' "Everyday Essentials" line. Both will now be absorbed into the new "Signature" store brand that will be consistent across all Albertsons-owned stores.
The name of the stores' private label products is just a name, though. A company-wide Just for U program has the potential to be much more.
In theory, the idea upon Just for U's launch was to make shelf prices essentially irrelevant. Prices would fluctuate and be different for every customer, similar to the way you have no idea how much your fellow travelers on an airplane flight paid for their tickets, and whether you paid more or less. In practice, though, Just for U isn't quite as "personal" as it could be. It offers a comparative handful of personalized offers, padded out by hundreds of the same load-to-card digital coupons that are available to everyone.
So the savings platform hasn't quite lived up to its promise just yet. But with its new corporate owner seemingly embracing the program, rather than eliminating it, Just for U's future is starting to look a whole lot brighter than it once did.