The depressing decline of Dominick's is nearing a conclusion, as the nearly century-old Chicago-area grocery chain is approaching its end. Stores are holding going-out-of-business sales. Shoppers and employees are holding out hope that new buyers will rescue locations that have not yet been claimed. And one competitor is even kicking poor Dominick's while it's down, with a cleverly cold-blooded promotion.
Corporate owner Safeway announced in October that it would be exiting the Chicago market and shuttering its 72 Dominick's stores by the end of the year. Many hoped that competitors would buy up the stores and keep them running under new ownership, but so far, only 15 locations are spoken for. Mariano's is buying 11 Dominick's locations, and Jewel-Osco is picking up four. But that leaves 57 grocery stores that are scheduled to close their doors forever, on or before December 28th.
Merry Christmas, thousands of Dominick's employees – hope you like your pink slips!
For employees whose stores are being purchased by the competition, only Jewel-Osco plans to keep most of the staff of its newly-acquired locations. Mariano's, in contrast, is holding a series of job fairs this week, in which former Dominick's employees are welcome to compete with thousands of other job seekers, for the jobs they used to have.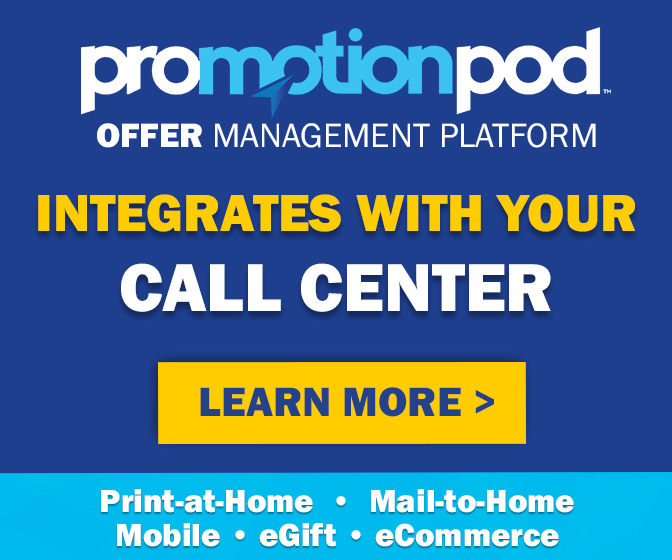 And hope is fading that new owners will come to the rescue of any of the 57 remaining Dominick's locations. The few stores with confirmed new owners remain fully stocked. But the closing stores have begun going-out-of-business sales. Health and beauty items were the first to go 50% off. Today, stores are bracing for a bargain-hunting frenzy, as they begin offering food products at half price as well. So if any potential buyer makes a late bid for the stores now, they'll end up with half-empty locations where the shelves have already been picked clean.
One thing Chicago-area shoppers won't have much use for anymore, once they finish their bargain hunting, is their Dominick's loyalty cards. So one local competitor is offering to help take them off shoppers' hands. Meijer is offering a 10% discount to anyone who turns in their Dominick's card, at Meijer.
The offer is similar to a cheeky promotion that Price Chopper ran in New England over the summer, in which it tweaked competitor Shaw's decision to do away with its loyalty program, by offering a discount on gas to anyone who gave Price Chopper their Shaw's loyalty card. But Shaw's, at least, is still very much alive – with Dominick's on its deathbed, Meijer's move runs the risk of being seen as more ruthlessly insensitive than clever.
Meanwhile, at least one Dominick's employee has a plum new job lined up. Brian Baer, the president of Safeway's Dominick's Division, who was minding the store as it crumbled under the competition, has just been appointed the new president of Safeway's Eastern Division. "Brian's proven management skills and experience will serve our customer base well," a Safeway executive said.
It's either a sign of support for the Eastern Division's Delaware, Maryland, Virginia and Washington DC stores, which had been rumored as other possible candidates for Safeway to divest – or a final indignity for Baer, as he's moved from one doomed division to another.
Either way, it's small comfort for those who work at, shop at, and grew up with Dominick's – as yet another storied supermarket chain slowly fades away.