Price matching has become all the rage recently, as retailers try to curry favor with customers and gain the upper hand over their competitors. So why is one of the country's largest supermarket chains calling it quits on its price-match program?
Safeway introduced "Deal Match" in 2011, in two markets – the Hawaiian island of Oahu, and at Safeway-owned Dominick's stores in Chicago. Those same two markets were among the first to test out the chain's "Just For U" loyalty program. Since then, Just For U has rolled out nationwide, but Deal Match never expanded beyond those two markets.
And now, it seems, it never will. Safeway has abruptly announced that Deal Match is dead, effective tomorrow. "Our Deal Match program is ending on July 23, 2013," read a message to users. "We thank you for participating in our test program."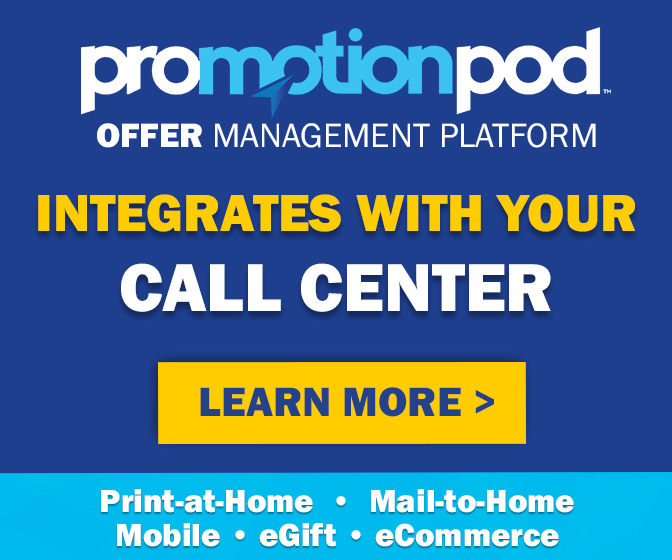 Dominick's, and Safeway, offered little by way of explanation as to why the program is going away. They merely issued a statement promoting Just For U, saying the end of Deal Match "opens up the opportunity for us to focus on providing our customers with more personalized savings."
Many Safeway customers were unimpressed by that explanation. "My readers are aware of Safeway's decision and are definitely disappointed," said Christine Jerry, who runs the Oahu-based site Mom2Mom Inspired Hawaii. "It's clear at this point that they will be changing their shopping habits."
Besides, two years is an awfully long time to conduct a "test", and many shoppers were taken by surprise to find out that something they had grown accustomed to was, in fact, just an experiment. "That was a test???" one commenter wrote on Dominick's Facebook page. "I thought it was a way to keep me as a customer. I'm completely confused."
Retail analysts seem a bit confused as well. There's disagreement among them, about whether the program was brilliant, and doing away with it is a mistake – or whether the program was a bad idea in the first place, and eliminating it is the right thing to do.
The disagreement stems from the fact that Deal Match represented a unique spin on run-of-the-mill price matching. While retailers like Walmart and Target promise to match a competitor's price on any product they carry, Deal Match worked differently. First, you had to be a Just For U member. And second, price-matched products were hand-selected by Safeway, or Dominick's. "We do not offer deal matching on all items," the program's terms explained. "For example, we may decide to match the best deals based on the most popular items purchased by most people and make them available in our store at our competitor's price." There were generally roughly a dozen price-matched deals available each week.
But customers still liked it. What's not to like, getting the best deals on the most popular items on sale at other stores, and saving yourself a trip?
One source, a grocery industry veteran in Chicago, is mystified by the decision to end Deal Match. "It is mind boggling that they eliminated a great competitive strategy," he said. "I believe it will cost them serious sales, not just sale items." Perhaps the administrative costs of running the program were too high, he surmised, but "mothers in big families with big food bills" will miss it.
But other observers who have followed the program since its start, say good riddance. "There's a lot of concern among manufacturers about being asked to fund this kind of discount," said retail analyst Steve Frenda in an In-Store Marketing Institute newsletter from 2011, when the program began. "It's not planned, it's not budgeted, and they're cynical that it will all end up coming out of their pockets." Plus, he added, "with a program like Deal Match, you're just training people to price-shop."
"Training people to price shop" – so that's a bad thing? Not for shoppers seeking out the best deals, but it can be for retailers, if they find themselves in a race to the bottom on price. Consider the major grocery chains in Britain, which are so deep into price matching that they may not be able to get themselves out. Many of them have a price-matching system that automatically compares their prices with competitors, and gives unsuspecting customers a discount on the spot as they check out (read: "If Only All Price Matching Was This Easy").
That's great for shoppers, not so great for the stores. They're essentially rewarding all of their customers, many of whom may not even appreciate, or notice, the price matching being done for them. Contrast that with Walmart and Target, where the burden is on the customer to provide the prices they'd like to match. As a result, the vast majority of customers don't even bother (read: "Target: Price Matching is Nice, Because No One Actually Does It"). It simply gives the retailers something nice to advertise, knowing that they most likely won't have to follow through on it.
Loyalty marketing expert Brian Woolf isn't a fan of blanket price-matching policies anyway. "It's a giveaway to anyone who walks in, and it's the cherry-pickers who know prices who are the ones most likely to exercise the deal," he told Coupons in the News. The brilliance of Deal Match, he said, was in its link with the stores' loyalty program. "By inviting customers to opt-in to a special Just For U offers program, the customer appreciates that these extra deals and prices are coming from the company and think better of them," he said. "It makes the company different from competitors." Plus, he added, based on what price-matched products a customer selected, the company would be able to learn which items were most appealing, and tailor future Just For U offers accordingly. "A lot of rich info in this approach," he noted.
But now Deal Match is gone, along with all the info and savings it provided. And Woolf thinks he knows why. "Once a company's personalized Just For U program is debugged, there is no need for Deal Matching, double coupons, or many other promo programs," he said. If the whole idea of Just For U is to offer different prices to different customers, based on their shopping habits, then "just focus on the individual customer," he suggested, and forget about the other perks and promos.
Not great news for shoppers who've grown accustomed to perks and promos. And if Deal Match fans decide to vote with their feet, it may not prove to be great news for Safeway and Dominick's either.