Finally, a definitive answer to the question first raised a month ago – is Facebook really shutting down coupon groups?
Yes – and investigators working on behalf of the coupon industry are behind it.
Facebook has repeatedly refused comment on the issue. But a firm that specializes in corporate security and risk management now confirms to Coupons in the News that it was their company that investigated and alerted Facebook to nearly a hundred groups engaging in questionable coupon activity. And Facebook responded by shutting the groups down.
Brand Technologies began offering its coupon security services in 2011, during the height of the Extreme Couponing craze. According to its website, the company uses "specially designed algorithms" online to help manufacturers trace fraudulent coupons to their source.
And sometimes, they use good old-fashioned sleuthing.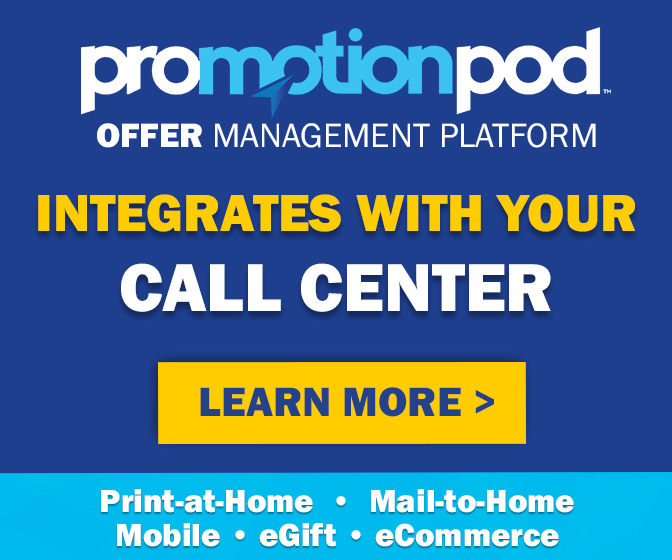 Brand Technologies president Jane Beauchamp says the company conducted a months-long undercover investigation of a number of Facebook coupon groups – many of them "secret" and invitation-only. The main focus was on groups that openly discussed and advocated coupon fraud, such as decoding coupons' bar codes, exploiting so-called "glitches" that allow you to use high-value coupons on lower-priced products for which they're not intended.
"We investigated, presented to our clients and after their review, Facebook reviewed the groups we documented as well, and took action that corresponded with their community standards," Beauchamp told Coupons in the News.
Facebook's community standards include a prohibition against users "promoting, planning or celebrating any of your actions if they have, or could, result in financial harm to others." Defrauding companies and retailers by misusing coupons – and then boasting about it and teaching others how to do it – would certainly seem to be a violation of that Facebook policy.
And Facebook apparently agreed. "The actions taken to shut down these various Groups and Pages represent a collaborative and ongoing effort between Facebook, coupon-issuing manufacturers, and Brand Technologies," Beauchamp said. "While it took some time to establish the right connections at Facebook, and to educate them on the various forms of coupon fraud that were taking place on their site, they have become an extremely cooperative partner in our efforts."
Beauchamp says as many as 100 pages, public groups and secret groups, many with hundreds or even thousands of members, were deleted in three waves, beginning last month. That set off rumors that Facebook was targeting coupon resellers and shutting down every group with the word "coupon" in it, sending many scrambling to rename their groups in an effort to fool Facebook into thinking they were about crafts, or cooking, or anything other than coupons.
But for some, it was too late. "We have provided Facebook with detailed information about all of the coupon groups that violate Facebook's community standards policy," Beauchamp wrote in an email sent to several coupon group leaders. Plus, she added, "we have posts, screenshots and pictures of the actual receipts that group participants shared. These receipts reflect store locations, registers and correspond with available security camera footage. Our files are extensive and detailed. In some cases, we have already turned that information over to Loss Prevention Officers at several major retailers for further investigation."
Even the shutdown of some 100 Facebook groups is not enough to stop the fraud, though, or satisfy the industry. Earlier this week, Brand Technologies sent cease-and-desist notices to more than 50 Facebook coupon group members, consisting of "a stern request that the fraudulent behavior, and sharing of that behavior, stops immediately."
Meanwhile, the Coupon Information Corporation is launching its own investigation into Facebook coupon groups. This week, the coupon industry watchdog group published an online form, asking participants to help in its research of "illicit coupon activities on Facebook." Respondents are asked to provide names, links and details about the types of fraudulent activities going on in Facebook coupon groups that they've come across. "I expect that many informants will observe fraudulent behavior happening inside secret groups and report it to CIC, so that we can prevent coupon fraud throughout Facebook, even in places where people think we can't find them," Beauchamp said of the CIC's undertaking.
And others in the industry are engaged in similar efforts against coupon-related behavior that they find objectionable. Just days before the Facebook coupon group shutdowns began, RedPlum owner Valassis sent letters to owners of websites that sold newspaper insert coupons. "It has come to our attention that you may be reselling manufacturer's coupons," the notice read. "The sale or transfer of coupons is a violation of virtually all manufacturer's coupon redemption policies," it warned.
Though some suspected Valassis' effort prompted Facebook to act, the timing was apparently coincidental, since Brand Technologies says Valassis was not involved in its Facebook investigation. But the Valassis notice was enough to spook at least one Facebook coupon group leader. She told Coupons in the News that she voluntarily shut down her own Facebook group after receiving a letter from Valassis, just before other groups started shutting down involuntarily. It all "got a little out of control," she said.
But other Facebook coupon groups have simply disbanded and reformed under new names, where the fraud continues. "We will not be bullied!" the leader of one group vowed. Facebook typically doesn't police the activities of its members, relying instead on users and advocates like Brand Technologies to report violations. So for every group that gets shut down, others may pop up in its place. Yet, Beauchamp points out, "combined, these groups had over 100,000 members and it will now be impossible for anyone to re-create groups of this size if their goal is to perpetuate coupon fraud in any form or fashion." Even so, she expects some will migrate to other online platforms, which means the industry's efforts are far from over.
And then there's this – on Thursday, Facebook introduced a new spin on groups and pages, called "Rooms". Available via an iOS app, soon to roll out more widely, the feature turns Facebook's long-standing edict that members "must use their real names and identities" on its head. Like the chat rooms of the internet's old days, Rooms are built around shared interests – like, say, coupons – and participants will be allowed to "create different identities for different contexts," and post anonymously under assumed screen names.
"I've got to imagine the possibility for porn and other illicit activity is unavoidable," Carmel DeAmicis of the tech site Gigaom writes. While Rooms will be subject to the same community standards policy as Facebook groups and pages, Facebook will continue to rely on users to report any violations. "We'll see how well that works out," DeAmicis says.
It's a sentiment that the coupon industry – and coupon fraudsters eager for a new platform – will likely share, as both sides continue the struggle to win a seemingly never-ending battle.
Image source: Flickr/Yoel Ben-Avraham