Price matching is nice in concept, but do you really have the time to compare prices on every item in a shopping cart full of groceries? The problem with price matching is that the customer generally has to do all the work. But now that's changing.
Walmart has been testing out what it calls a "Savings Catcher", which essentially gives you a rebate in the form of a Walmart gift card, if the things you buy turn out to be cheaper somewhere else. It's currently available in seven cities – Atlanta, Charlotte, Dallas, Huntsville, Lexington, Minneapolis and San Diego – with potentially more to come, if the test is successful.
The way it works is, you go shopping at Walmart, go to the Savings Catcher and enter the number printed on your receipt (or scan the receipt's bar code on the Walmart mobile app), and Walmart will do the price matching for you. "Most grocery, consumable and health and wellness items" with identical UPC codes, which excludes "private label, deli, bakery, and weighed products like produce and meat," are eligible for the program.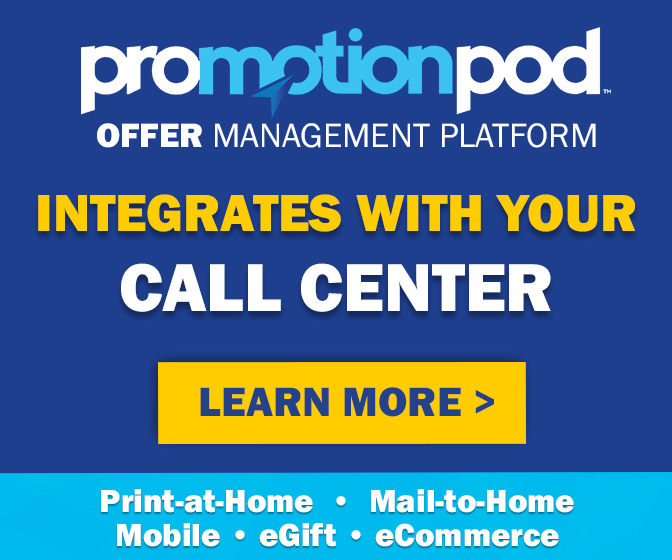 Walmart is working with "an independent third party" that compares prices with competitors in each city. If a competitor is advertising a sale price that's lower than what you paid for it at Walmart, the Savings Catcher will refund you the difference. You can watch your balance build up, or cash out any time for a Walmart Rewards e-Gift Card that can be used in store or online.
The concept is something of a combination of Walmart's existing "ad match" program, and the "receipt comparison tool" that it tested out a couple of years ago. The receipt comparison tool was an effort to prove that Walmart had the lowest prices – it invited shoppers to upload a receipt from a competitor, and a price-check would conceivably show you how much you could have saved by shopping at Walmart instead. Savings Catcher does the opposite – acknowledging that some other stores might have lower prices, and then offering to match them.
It's essentially an automated version of Walmart's ad match, which is already, in theory, one of the easiest price-matching programs around. Compare it to, say, Target's price match policy, which is so cumbersome that even Target acknowledges that few people bother taking advantage of it. At Target, you have to pay for your items first, then bring a competitor's ad to customer service to get a refund on anything that's on sale for less than what you just paid for it at Target. Walmart's ad matching can be done right at the register, with no ad required.
But you still have to know what the other stores have on sale, and for how much, in order to know to ask for the ad match. The Savings Catcher means you no longer have to, as long as you don't mind getting a refund after the fact, instead of getting a lower price when you pay.
So is this a revolutionary idea, or a gimmick? Automated price matching brings the practice much closer to the British model, where many stores compare prices right at the register and give you a discount on the spot. We're not quite there yet. Walmart's British subsidiary Asda has a program similar to Savings Catcher, but users get an additional 10% back on top of any price differences. Savings Catcher is not as lucrative, but it beats keeping track of all those prices yourself, or having to hold up the checkout line asking for an ad match (from a cashier who may or may not understand the policy).
There's a lot of fine print, though, which could affect whether you really get the best deals. Savings Catcher won't match "like getting it for" prices, such as drug store or Target deals that offer gift cards or dollars-off-your-next-purchase coupons. And it won't match products that are on sale for an unspecified price – including buy one get one free deals with no actual price listed.
That's a blow to those hoping to match deals offered by stores like Publix, Walmart's biggest competitor in the south. Publix's hallmark is "buy one get one free" deals, but their ads only list prices in the form, "buy one get one free, save up to $2.50." Walmart does match Publix's BOGO deals in Florida, and many shoppers in other areas are able to talk their cashiers into ad-matching based on the "save up to" prices, but for the Savings Catcher, that won't fly.
Another potential drawback is that you're placing your faith in the Savings Catcher, and the unnamed "independent third party" that's checking competitors' prices, to get them right. The "receipt comparison tool" sometimes didn't. If the Savings Catcher makes a mistake and misses a competitor's sale price, you have to be on your toes in order to catch and appeal the error.
On the positive side, the Savings Catcher will match prices that require a loyalty club membership – even if you don't have one. So you can take advantage of prices advertised at a drug store where you don't even shop, for example. In the seven markets where the Savings Catcher is operational, prices are compared to various drug stores, dollar stores, grocery stores and Target.
Other fine print – receipts must be submitted within a week, and the prices compared will be those that were valid on the day you made your purchase. You'll get credited with the full amount of any price difference, even if you use coupons. You can submit up to seven receipts a week, and up to 15 in a month, for a maximum rebate of $599.99 in a year. And by agreeing to the terms and conditions, you agree that all receipts uploaded are your own. So no grabbing other people's receipts from the Walmart parking lot or trash bin, or you risk being banned from the program altogether.
One unspoken bit of fine print is that, by submitting your receipts to Walmart, you're giving the company a whole lot of data for free. Similar to cash-back apps like Ibotta and Checkout 51, the Savings Catcher can use receipt data to build a profile of you, and your purchase preferences and history. Walmart doesn't have a loyalty program, but a program like the Savings Catcher, for which you have to register and log in to use, could be another means toward the same ends.
So if you don't already shop at Walmart, would this tool be enough to get you to shop there now? That's certainly Walmart's hope. Or is remembering to upload your receipts too much of a bother? That's certainly Walmart's competitors' hope.