<!-no-adsense-->
You may like your local grocery store just fine, but it takes a real commitment to show the world – or at least your Facebook friends – that you "like" it. Occasional customer satisfaction surveys have declared certain supermarkets to be the most or least liked of all, but a look at how many grocery shoppers have hit the thumbs-up button on their store's Facebook page represents a whole different way to measure the most popular supermarkets of all.
Last year at this time, Coupons in the News compiled an exclusive list of the most- and least "liked" grocery chains on Facebook (read: "How Social Is Your Supermarket?"). And, with a few caveats, Florida-based Publix was crowned the winner, with more than a million likes. That finding was in line with other surveys, two of which declared Publix tops in customer satisfaction earlier this year (read: "Publix is the Best Store in the World Ever").
This year, a followup look at grocery stores' Facebook stats reveals that little has changed, except for the raw numbers. Publix is still tops, though now its total is more than 1.8 million likes. A second annual ranking wouldn't accomplish much, then, other than to show that everyone has more likes than they did at this time last year.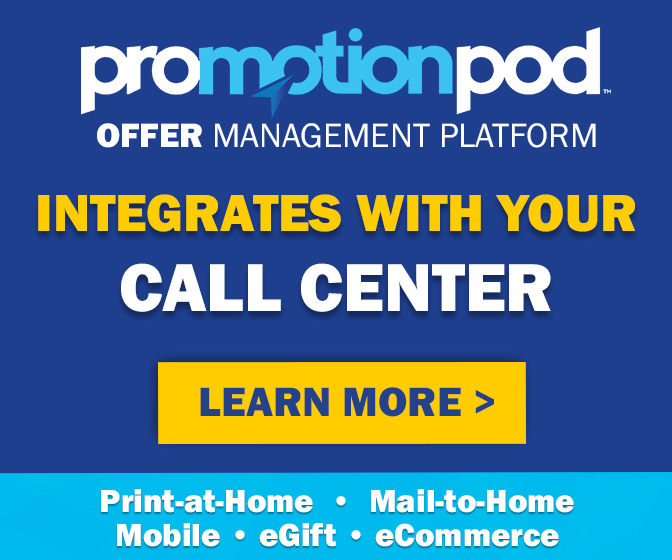 So this year, there's a new wrinkle to the list. Instead of just ranking stores by their number of Facebook likes, the totals are divided by the number of locations each chain has. That makes it a little more fair, and a little more telling in some cases – a large chain with the same amount of Facebook likes as a smaller chain gets knocked down a few pegs for having fewer likes per location.
What's the headline from this year's rankings then? Publix has been knocked off its perch. Giant Eagle has now soared to the top of the list, of most-"liked" traditional grocery stores.
Again, there are a few caveats. Stores that sell groceries, but are not strictly grocery stores, are in their own category. With more than 12,000 likes per location, Target would blow everyone away if it were included in the same list as the strictly-grocery chains. As a nationwide specialty chain, Whole Foods is also separated from the pack, since putting it among the regional supermarket chains results in something of an apples-to-(organic)-oranges comparison – though Whole Foods is worthy of its own award, with nearly 4,000 likes per location, not including the hundreds of individual locations that have their very own Facebook pages. With the exception of Fred Meyer and Aldi, all of the hypermarkets and specialty stores on this list beat out the regional grocery chains when it comes to the number of likes per location:
Store
Likes per location
Target
12,406
Walmart
8,255
Meijer
5,689
Whole Foods
3,962
Fred Meyer
1,041
ALDI
398
Now, on to the grocery chains. Pittsburgh-based Giant Eagle has only one-fifth as many locations as Publix – just over 200 to Publix's more than 1,000 – but it has more than a third as many Facebook likes. So when you calculate the number of likes per store, Giant Eagle's total of 3,079 manages to more than cement its status as the most liked traditional grocery chain on all of Facebook. To make the comparisons somewhat more fair, only grocery chains with 100 or more locations are included in the survey. Publix still puts in a solid showing at number two, with Texas' H-E-B, California's troubled Fresh & Easy (more on that later) and New York's Price Chopper not far behind:
Store
Likes per location
1
Giant Eagle
3,079
2
Publix
1,726
3
H-E-B
1,514
4
Fresh & Easy
1,346
5
Price Chopper
1,085
6
Fry's
948
7
Safeway
766
8
Schnucks
751
9
Giant (Landover)
710
10
Jewel-Osco
659
11
Albertsons
515
12
Kroger
472
13
Hy-Vee
466
14
Bi-Lo
457
15
Shaw's
454
16
Weis
410
17
Giant (Carlysle)
406
18
Acme
365
19
Shoprite
350
20
King Soopers
331
21
Fareway
318
22
Pathmark
308
23
Save Mart
269
24
Stop & Shop
259
25
Winn-Dixie
242
26
Food Lion
239
27
Save-a-Lot
234
28
Brookshire's
232
29
Food City
229
30
Hannaford
224
31
Ralphs
222
32
Lowes Foods
210
33
Smith's
164
34
Raley's/Bel Air/Nob Hill
157
35
Tops
145
36
Ingles
113
37
Bashas'
56
38
C-Town
13
There are a number of things to consider, as you look over the list. Chains like Trader Joe's and Wegmans are fan favorites, but neither has an official Facebook page, so their absence from the list doesn't mean they wouldn't be ranked highly if they were active on Facebook. And some other well-regarded chains, like Winco for example, fall short of the 100-location cutoff. So, in some respects, it ain't exactly scientific here.
As for Fresh & Easy, it would actually vault into second place, if you consider that about 50 of its stores are in the process of closing. Since, presumably, shoppers at those locations didn't suddenly unlike the chain as it shrunk from 199 locations to about 150, the larger figure is used in calculating the current number of likes per location. Even so, for a store roundly criticized as a failure, Fresh & Easy's showing so far up the list is noteworthy. It may not have made its owners any money, but it's sure made a lot of Facebook friends.
At number 6 on the list, Arizona-based Fry's is the most-liked of all the Kroger divisions. Smith's, at number 34, is the least, with Kroger itself a third of the way down the list at number 12.
Safeway's seventh ranking is either helped or hindered by the fact that most of its divisions don't have their own Facebook pages. So Safeway's total number of stores includes chains like Vons, Randalls and Tom Thumb. And shoppers who like Vons may not necessarily think to "like" the parent company on Facebook, so whether Safeway's ranking would be higher or lower if all of its individual chains had their own Facebook presence, is open to debate.
At number 11, Albertsons is actually doing pretty well, considering it absorbed hundreds of Albertsons Market stores this year, then did away with the separate Albertsons Market Facebook page. Unless every single one of the Albertsons Market Facebook fans went and liked the Albertsons page, the chain's ranking would likely be higher had it not combined the two pages.
And Stop & Shop, ranked 24th, only became active on Facebook about six months ago – so watch for it to rise up the rankings as more fans discover its Facebook page.
Then there's New York-based C-Town. It has a small footprint, with most of its 134 stores clustered in the New York City metro area. But for the second year, even with the new metric involved, it finds itself at the bottom of the heap – with just 13 Facebook likes per location. Last year, though, it had a mere placeholder Facebook page. This year, the store has become much more active in posting and engaging with fans. So when you factor in engagement, it's doing better than some more well-liked stores that don't allow or respond to customer comments at all.
How do you measure engagement exactly? Sometimes a like is just a like, and it all becomes a mere popularity contest as fans move on and never really come back to visit a store's Facebook page. Other times, the Facebook page becomes a gathering place for fans, as they interact with store representatives, and get an early heads-up about upcoming deals and exclusive discounts. Would factoring in engagement change the results, then?
Let's leave that one for next time, and let Giant Eagle savor its victory – at least until next year.