Sure, you like your local grocery store, but have you "liked" them? A roundup of the most and least popular grocery retailers on social media sites (see the full list below) can yield some interesting insights, though it also shows that "likes" aren't necessarily everything.
Florida-based Publix was recently criticized (in "Frozen & Refrigerated Buyer" magazine) for being "technology-challenged": "Yes, it recently established a presence on both Facebook and YouTube," the article says, but "other retailers are already light years ahead." Yet Publix, as it turns out, is by far the most-liked traditional U.S. grocery store on all of Facebook.
St. Louis-based Schnucks has been praised for its digital offerings and social media outreach, yet it ranks far down the list of well-"liked" Facebook pages. So what gives?
Compared to Walmart's 21.4 million (as of this writing) Facebook "likes", and Target's 19.9 million, Publix's 1.09 million might seem paltry. But as a traditional grocery store, it doesn't have the sheer number of shoppers nor the nationwide reach of a Walmart or Target. What it does have is loyal fans in the five southern states where it has stores – loyal enough that its Facebook page has hundreds of thousands more likes than the next most popular regional retailers, Meijer and Safeway.  The Publix Facebook page features news, surveys, shopping tips and links to videos, recipes and sale ads on the Publix website. Though, other than the opportunity to interact with a Publix representative and have questions answered, there's not much unique content on the store's Facebook page that you can't find elsewhere.
Schnucks has opted for a different social media strategy. While its Facebook fan base is much smaller – around 54,000 – it's arguably a more engaged one. For the past year, Schnucks has offered "Drive-Time Specials" coupons on its Facebook page. On Friday afternoons, the store posts a coupon on its Facebook page redeemable for a combo meal deal at Schnucks stores that evening. "We created them to reward our social media followers," Schnucks wrote on its Facebook page earlier this month. The store also asked fans if the promotion had "run its course", not anticipating the big response it received – more than 1,100 comments, most praising the promotion. The store also offers "Wednesday Wows", coupons posted on Facebook every week that users can print only if they "like" the page first. "We didn't want it to become a straightforward coupon deal," a store spokesman told Supermarket News earlier this year, explaining that the idea was to keep fans coming back to visit the store's Facebook page.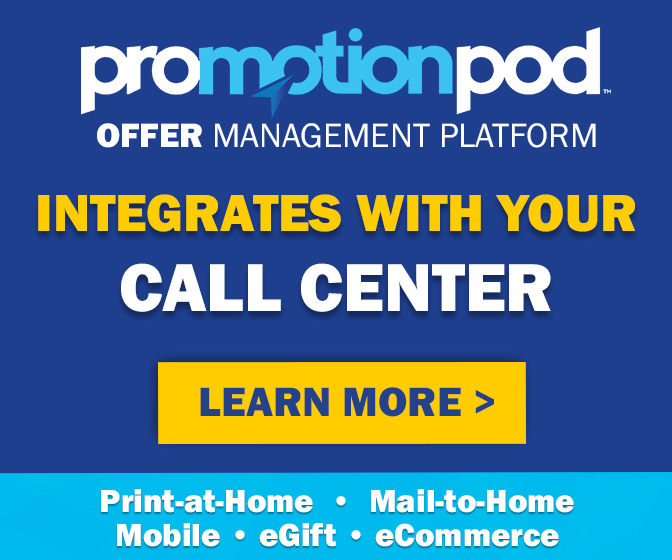 Accurate information about how valuable a social media presence is to grocery stores, is hard to come by, though a recent British study found that 37% of grocery shoppers say they access their stores' social media sites. A more recent study in the U.S. by Valassis found that just 12% of grocery retail executives surveyed planned to use social media for marketing purposes this year, but 65% expected they'd be doing so within the next five years.
For all the talk of Facebook, there's still Twitter to consider. And when it comes to that particular social media site, the number-one grocer on Facebook isn't even a factor. Publix has a placeholder Twitter page that hasn't been updated in more than three years. And even though Publix has more Facebook fans than even the nationwide chain Whole Foods, Whole Foods blows away the competition on Twitter. It has nearly 3 million Twitter followers – more than Walmart, Target and most other grocery retailers combined.
So there's not much point in even listing the top grocery retailers on Twitter, since it's basically Whole Foods – and everyone else. But without further ado, exclusive to Coupons In The News, here are the top 10 most- and least-"liked" U.S. grocery retailers on Facebook as of September 24, 2012:
Publix – 1,093,000 likes
Whole Foods Markets – 1,087,000 likes (though hundreds of individual Whole Foods locations have their own Facebook pages and many thousands more "likes")
Meijer – 705,000 likes (yes, Meijer is a Walmart-style hypermarket, though it's a regional chain whose roots are in the grocery business)
Safeway – 563,000 likes
H-E-B – 387,000 likes
Giant Eagle – 348,000 likes
Kroger – 307,000 likes
Food Lion – 222,000 likes
Save-A-Lot – 216,000 likes
Albertsons – 212,000 likes
Least "liked" is a little harder to quantify.  So, in an attempt to be fair, this list doesn't include smaller grocery retailers. Only chains of 100 or more stores are included.  Their company headquarters are also listed since, unless you're a real grocery store fan, you've probably never even heard of most of them.  And, technically, there are several chains that would rank dead last with zero "likes", since they have no Facebook presence at all.  But with all the caveats out of the way, here now are the least "liked" grocery chains on Facebook as of September 24, 2012:
C-Town (White Plains, New York) – 683 likes (its Facebook page has been inactive since July 2012)
Smith's (Utah-based subsidiary of Kroger) – 3,434 likes
Sweetbay (Tampa, Florida) – 4,003 likes
Bashas' Supermarkets (Chandler, Arizona) – 4,204 likes
Ralphs (Los Angeles-based subsidiary of Kroger) – 8,460 likes
Raley's/Bel Air/Nob Hill Foods (West Sacramento, California) – 9,936 likes
Brookshire's (Tyler, Texas) – 12,369 likes
Ingles (Black Mountain, North Carolina) – 17,883 likes
Food City (Abingdon, Virginia) – 17,970 likes
Lowes Foods (Winston-Salem, North Carolina) – 19,030 likes
Don't feel sorry for C-Town, though.  We are not ones to judge, since Coupons In The News has, er, not quite as many Facebook likes as C-Town. So come on over and visit our page, and make us feel a little better about ourselves. Especially since, if you're reading this – rest assured that we already "like" you!