Millions of shoppers who may never have set foot inside a Kroger store will now be able to experience Kroger's ten-for-ten deals, gas rewards, digital coupons and more. The country's largest traditional grocery chain is entering one of the biggest grocery markets it has yet to dominate, in a decidedly untraditional way – by offering grocery delivery to shoppers in areas where there's not a Kroger store in sight.
And that's in addition to shoppers in other areas who can get their groceries delivered by drone. But more on that in a bit.
Kroger has announced the official opening of a customer fulfillment center in Groveland, in central Florida, which will serve as a hub for deliveries of online orders in the region. It's the second of at least nine such facilities Kroger is planning. But what's noteworthy about this one is that, save for a single Kroger-owned Harris Teeter just over the Georgia border near Jacksonville, Kroger doesn't even have any stores in Florida.
So its new facility will allow Floridians to shop at Kroger, save at Kroger, earn rewards from Kroger, and get their groceries from Kroger delivered to their doorstep – without ever having to actually visit a Kroger.
And if this strategy works in this particular market Kroger has never quite been able to crack, then shoppers in the Northeast and central U.S. who've never been to a Kroger just might be next.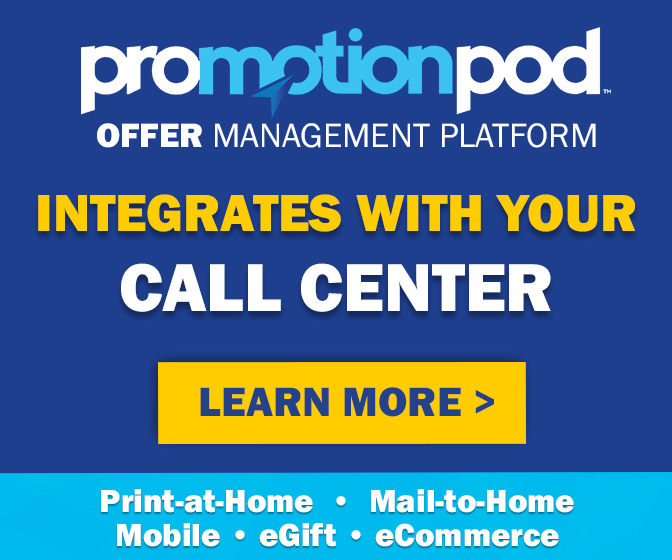 "We're proud to launch Kroger Delivery in Florida, a new geography for Kroger and a milestone moment in our history," Kroger's chief supply chain officer Gabriel Arreaga said in a statement. "Kroger is uniquely positioned to transform grocery e-commerce in Florida… providing our customers with anything, anytime, anywhere and broadening our reach and products to new geographies," added Kroger's vice president of e-commerce Bill Bennett.
Shoppers living within roughly a 90-mile radius of the Groveland facility, encompassing the Orlando, Tampa, and Jacksonville metro areas, will be able to place orders via Kroger's website or app. Inside the fulfillment facility, more than 1,000 robots will get to work, fetching products automatically and preparing them to be loaded into a temperature-controlled Kroger Delivery van, for an associate to drive and deliver.
And if delivery with the assistance of robots isn't high-tech enough, there are always drones.
After successful tests last month, Kroger yesterday officially began offering drone deliveries of groceries to shoppers within a mile of its Centerville, Ohio store. Customers can place orders online, limited to about five pounds per drone, and have them delivered within as little as 15 minutes to wherever they happen to be – the drone will home in on the customer's smartphone location, "meaning a customer will be able to order delivery of picnic supplies to a park, sunscreen to the beach, or condiments to a backyard cookout, for instance," Kroger explains.
"We're excited to test drone delivery and gain insights that will inform expansion plans as well as future customer solutions," Kroger's group vice president of product experience Jody Kalmbach said in a statement. It's "one more way for our customers to experience Kroger," added Ethan Grob, Kroger's director of last mile strategy and product.
Kroger already has more physical stores than any other traditional grocery chain. But there are tens of millions of shoppers across the country who don't live near a Kroger and, therefore, never shop there. Thanks to drones and robots, though, that may be about to change, allowing many more shoppers to "go Krogering" for the very first time – without ever having to leave home.
Image source: Kroger