(December 6, 2019 update: United Natural Foods has announced the fate of 17 Shoppers stores in Maryland and Virginia. Four are closing permanently, two are being sold to McCay's, five are being sold to Compare Foods and six are being sold to Lidl. Click here for the full list. The remaining 26 stores – as well as all Cub Foods stores – remain for sale.)
(November 30, 2018 update: Minnesota-based Coborn's has agreed to buy most of the Hornbacher's chain, retaining the name and continuing to use Supervalu as the stores' wholesale supplier. Eight stores are included in the deal; a ninth in Grand Forks, North Dakota will be closed.)
(And finally, click here for the latest on Shop n' Save.)
The sale of one grocery wholesaler to another ordinarily doesn't attract much attention among shoppers, or have much impact on how or where they get their groceries. But a big sale announced this morning might, since three Midwestern grocery chains and one on the East Coast may end up on the chopping block as a result.
United Natural Foods has announced plans to purchase Supervalu, in a $2.9 billion deal that will combine the two grocery food distributors. In addition to its wholesale operations, Supervalu owns several grocery chains. But United Natural Foods apparently isn't much interested in those. "Over time," the company's announcement reads, "UNFI plans to divest Supervalu retail assets in a thoughtful and economic manner."
That means the fate of Cub Foods (with stores in Minnesota and Illinois), Hornbacher's (with stores in Minnesota and North Dakota), Shop 'n Save (with stores in Illinois and Missouri, and a handful of others in Pennsylvania, Maryland, Virginia and West Virginia) and Shoppers (with stores in Maryland and Virginia) hang in the balance.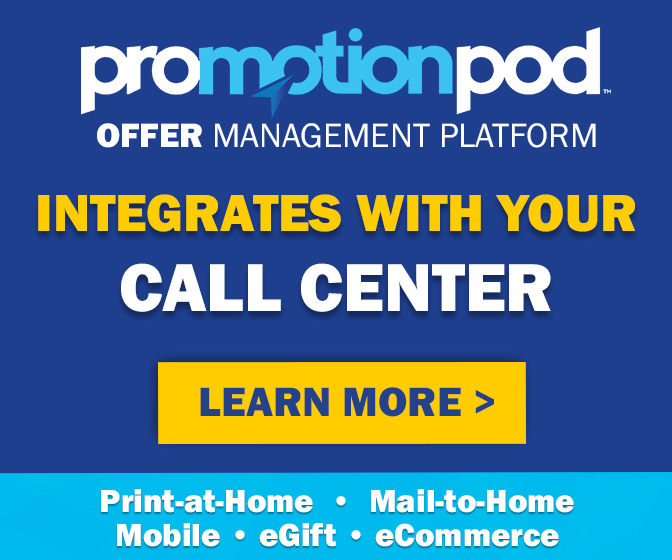 Shop 'n Save was actually already for sale – Supervalu announced a few months ago that it planned to sell off the chain. That announcement came just a month after the company said it would sell off its Virginia-based Farm Fresh grocery chain. That sale ended up taking place piecemeal – Harris Teeter, Kroger and Food Lion scooped up several stores, with independent owners buying some others, and Supervalu officially retired the Farm Fresh name (though some independent owners kept the name up on a few stores they acquired).
So could a similar fate befall the other Supervalu-owned stores that might soon be on the block? Could this be the ignominious end for Shop 'n Save, Shoppers and the still market-leading Hornbacher's and Cub?
"We are not going to be in the retail business," United Natural Foods CEO Steve Spinner said declaratively in a conference call discussing the deal. "It's just not what we do."
Supermarket analyst David Livingston of DJL Research in Milwaukee once thought Albertsons or Kroger could be likely buyers of Supervalu's more successful chains. And both Albertsons and Kroger have a habit of keeping stores' local branding intact after acquiring regional chains. But now he's not so sure that any of Supervalu's stores are particularly attractive buys as is.
"Cub in Minneapolis is the only retail store owned by Supervalu with reasonable sales per square feet," Livingston told Coupons in the News. "Minneapolis would be on most any chain's radar but at a garage sale price." Kroger, he said, "doesn't like fixer uppers and has already been burned by the Roundy's deal with their failing stores. They have been closing those by the bushel." The other Supervalu chains, "only a distressed assets group would buy," he said – meaning don't hold out hope that the Hornbacher's, Shoppers or Shop 'n Save banners will survive.
Couponers are likely to be particularly saddened if Cub Foods goes away. Cub has one of the more unusual coupon policies among grocery chains, in that it will gladly accept expired coupons up to 30 days past the printed expiration date. Up until a few years ago, it would even accept coupons up to 90 days old. But a new owner may put a stop to that, aligning the chain with others where "expired" really means "expired".
Supervalu was once a grocery powerhouse that ran both a wholesale operation and a slew of retail stores. But back in 2013, it reached a deal in which Albertsons bought ACME, Jewel, Shaw's, Star Market and the portion of the Albertsons-branded chain that Albertsons didn't already own. And in 2016, Supervalu sold its Save-A-Lot discount grocery chain. All of those store banners survived under their new owners.
But the streak ended once Farm Fresh went away. Now, there's no telling what might happen to Supervalu's remaining chains. The United Natural Foods deal is expected to close before the end of the year, after which time it will decide what to do about Cub, Hornbacher's, Shoppers and Shop 'n Save. So if you shop or work at any of those stores – enjoy it, while you still can.