(November 6th update: Giant Food Stores has announced the purchase of five out of the eight remaining East Coast Shop 'n Save stores. All will be converted into Martin's Food Market stores. The list of affected stores, and those that are still available for sale, has been updated below.)
(October 19th update: The remaining St. Louis-area Shop 'n Save stores that were not sold to Schnucks will now close by November. The list of affected stores has been updated below.)
(September 17th update: Supervalu has announced plans to sell 19 of its St. Louis-area Shop 'n Save stores to Schnucks. Those stores, and those that are still for sale, are listed below.)
(August 8th update: 13 East Coast Shop 'n Save stores will be closing by early September, in Maryland, Pennsylvania, Virginia and West Virginia. The remaining stores in those states are still for sale. The affected stores are listed below.)
If your favorite grocery store is still owned by Supervalu, don't get too attached to it. For the second time in two months, the company has announced plans to unload another of its grocery chains.
This time, it's Shop 'n Save. But whether your store is about to get a new owner, or is in danger of shutting down altogether, depends on whether it's actually still owned by Supervalu.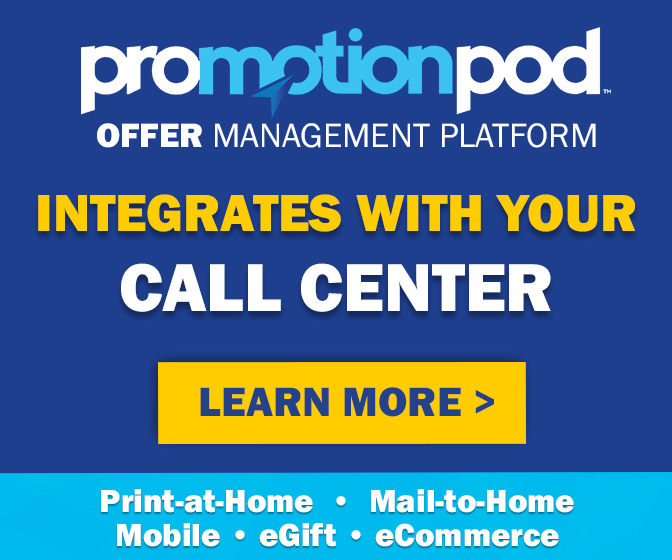 Affected are the 38 St. Louis-area stores in Missouri and Illinois, and 22 stores that, up until about a year and a half ago, were Food Lion locations along the I-81 corridor in central Pennsylvania, Maryland, Virginia and West Virginia. Unaffected are the 90 or so independently-owned Shop 'n Save stores in western Pennsylvania, Maryland, New York, Ohio, and West Virginia. Those used to be owned by Supervalu but no longer are – unlike the rest of the Shop 'n Save stores, which are currently owned by Supervalu but soon will no longer be.
Got it?
"We're pursuing the sale of our corporately-owned and operated Shop 'n Save stores," Supervalu CEO Mark Gross said late Tuesday. Further confusing the issue of all of these different Shop 'n Saves, the Supervalu-owned Midwestern and Mid-Atlantic stores are actually considered two separate chains, with separate operations and even separate logos (as seen in the image above). But they have one thing in common. "These stores have faced challenges for some time now," Gross said, "and we're undertaking actions that we believe are in the best interests of our business and shareholders."
There's no word on prospective owners, whether they will buy all of the stores in one package, or if the stores will be sold one by one. Nor is it known whether stores that are sold will retain the Shop 'n Save name, or whether unsold stores will ultimately be closed.
Shareholders have been pestering the company to dump its retail businesses, ever since Supervalu shifted its main focus to wholesale grocery sales. That shift accelerated after Supervalu sold five grocery chains, totaling more than 800 stores, to the owner of Albertsons back in 2013.
But Supervalu hung onto several smaller chains, and even grew its retail footprint with the 2016 purchase of 22 Food Lion stores, which it rebranded as Shop 'n Save. Later that year, though, Supervalu sold Save-A-Lot, and last month it announced it would sell off its Farm Fresh stores piecemeal and retire the Farm Fresh name. And now it's looking to sell Shop 'n Save – including the stores that it acquired from Food Lion just a year and a half ago.
The move "demonstrates our efforts to transform this company and make Supervalu an increasingly wholesale-oriented company," Gross said.
So what of Supervalu's remaining grocery chains – Cub Foods, Hornbacher's and Shoppers?
"We're going to look at those businesses like we look at all businesses and assets and make sure they're returning the appropriate return on capital," Chief Financial Officer Rob Woseth told investors Tuesday. "With that said, we will invest where we're strong. Both Cub and Hornbacher's are leading banners in their markets, and we'll continue to invest in those markets."
The Shoppers grocery chain didn't get a shout-out, so if Supervalu wants to sell another grocery chain – you can take a good guess which one it will be looking at.
In the meantime, below is the list of the Shop 'n Save stores that are now for sale. If your store is not on the list, you can continue Shopping n' Saving to your heart's content. If your store is on the list, you could soon be Shopping n' Saving somewhere else:
STORES TO BE SOLD TO SCHNUCKS:
Address
City
State
1721 Homer Adams Parkway
Alton
Illinois
800 Carlyle Ave
Belleville
Illinois
634 Berkshire Blvd.
East Alton
Illinois
2122 Troy Rd
Edwardsville
Illinois
1900 E Edwardville Rd
Wood River
Illinois
1253 Water Tower Pl
Arnold
Missouri
7909 Hwy N
Dardenne Prairie
Missouri
45 Gravios Bluffs Plaza Dr
Fenton
Missouri
1275 N Truman Blvd
Festus
Missouri
2183 Charbonier Rd
Florissant
Missouri
1032 Lemay Ferry Rd
Lemay
Missouri
3740 Monticello Plaza Dr
O Fallon
Missouri
1421 Mexico Loop Road East
O Fallon
Missouri
10634 St Charles Rock Rd
St Ann
Missouri
60 Harvester Sqr.
St Charles
Missouri
9070 St. Charles Rock Rd
St John
Missouri
7057 Chippewa St.
Shrewsbury
Missouri
5780 S Lindbergh
St Louis
Missouri
100 Jungerman Rd
St Peters
Missouri
500 West Highway 50
Union
Missouri
STORES TO BE SOLD TO GIANT/MARTIN'S:
Address
City
State
22401 Jefferson Boulevard
Smithsburg
Maryland
500 North Antrim Way
Greencastle
Pennsylvania
409 North Mcneil Road
Berryville
Virginia
147 Roaring Lion Drive
Hedgesville
West Virginia
1317 Old Courthouse Square
Martinsburg
West Virginia
STORES TO BE CLOSED:
Address
City
State
15446 Manchester Rd
Ellisville
Missouri
10805 Old Halls Ferry Rd
Ferguson
Missouri
175 Flower Valley Shopping Center
Florissant
Missouri
196 Mayfair Plaza
Florissant
Missouri
1023 Crossroads Place
High Ridge
Missouri
10461 Manchester Rd
Kirkwood
Missouri
7355 Manchester Rd
Maplewood
Missouri
9521 Lewis & Clark Blvd
Moline Acres
Missouri
4660 Chippewa St
St Louis
Missouri
301 Watson Rd
St Louis
Missouri
1144 Meramec Station Road
Twin Oaks
Missouri
4201 N Belt W
Belleville
Illinois
1028 Camp Jackson Rd
Cahokia
Illinois
717 Vandalia St
Collinsville
Illinois
3521 Nameoki Rd
Granite City
Illinois
943 S State St
Jerseyville
Illinois
1755 Wabash Ave
Springfield
Illinois
200 N Grand Ave
Springfield
Illinois
1501 S Dirksen Parkway
Springfield
Illinois
18360 College Road
Hagerstown
Maryland
17718 Virginia Avenue
Hagerstown
Maryland
18717 North Pointe Drive
Hagerstown
Maryland
761 East Wilson Boulevard
Hagerstown
Maryland
11105 Buchanan Trail
Waynesboro
Pennsylvania
875 Lincoln Way West
Chambersburg
Pennsylvania
4170 Philadelphia Avenue
Chambersburg
Pennsylvania
159 Grocery Avenue
Winchester
Virginia
190 Delco Plaza
Winchester
Virginia
249 Sunnyside Plaza Circle
Winchester
Virginia
2600 Valley Avenue
Winchester
Virginia
707 Fort Collier Road
Winchester
Virginia
50 Coast Guard Drive
Kearneysville
West Virginia
380 Fairfax Pike
Stephens City
Virginia
STORES STILL AVAILABLE FOR SALE:
Address
City
State
260 Remount Road
Front Royal
Virginia
609 K East Main Street
Purcellville
Virginia
1140 Winchester Avenue
Martinsburg
West Virginia