Just a few years ago, Supervalu was a grocery powerhouse, owning and operating thousands of stores across the country. But after selling off most of its retail holdings, it's now primarily a supplier to independent grocers, with just a handful of grocery chains to call its own.
Minus one, that is.
The company has announced plans to sell off its Farm Fresh chain, which consists of 38 stores in southeastern Virginia and just across the state line in North Carolina. Harris Teeter will get ten, Kroger eight, Food Lion three and the remaining 17 are available for sale.
The stores sold so far are expected to officially change hands sometime in May. Before then, going-out-of-business sales will be held, so Harris Teeter, Kroger and Food Lion will be able to start fresh with empty stores, which they will need time to renovate and restock before reopening.
"Exiting the Farm Fresh banner will enable us to allocate greater resources and energy toward the strategic growth of our wholesale business," Supervalu President and CEO Mark Gross said in a statement. "This decision was not taken lightly given the impact on our employees and the communities we serve, but we strongly believe this decision is in the best long-term financial and strategic interest of our business."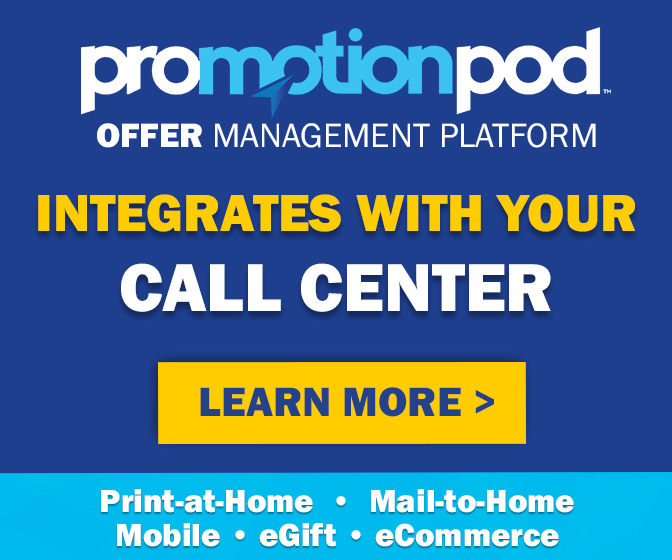 Virginia Beach-based Farm Fresh was founded six decades ago and expanded through a couple of acquisitions in the 80's. By the 90's, it had gone bankrupt and changed hands a couple of times, ending up in Supervalu's portfolio in 1999.
The chain hasn't merited a whole lot of mentions here on Coupons in the News, though there were a couple of fun stories from a few years ago – like the time they doubled coupons valued at up to $3 (try finding a promotion like that these days), and the time they decided to stop listing most of their weekly sale items in their weekly sales circulars, creating a bizarre "treasure hunt" atmosphere before shoppers revolted and Farm Fresh relented.
Since Supervalu sold off Albertsons, ACME, Jewel-Osco, Shaw's and other chains in 2013, followed by Save-A-Lot in 2016, it was left with five grocery chains in seven states and Washington, D.C., totaling fewer than 200 stores in all. As Supervalu turned its attention to its wholesale business, many shoppers and staffers began to feel that their stores were becoming neglected, while many investors began to feel the retail stores were becoming a drag on Supervalu's more successful wholesale business.
So investors are likely to cheer that Supervalu is unloading a retail chain, while shoppers and employees may not be so sure just yet. "We are working with the buyers to ensure a smooth transition and we expect them to offer positions to many Farm Fresh employees," Supervalu's Anne Dament, Executive Vice President of Retail, Marketing and Private Brands, said reassuringly.
As grocery chains go, Farm Fresh may not have the most storied history and certainly doesn't have national name recognition. But to shoppers who made Farm Fresh a regular stop – not to mention employees who made a living there – change is always a bit unsettling. With discounters like Lidl and ALDI, along with higher-end chains like Publix and Wegmans, moving into its territory, Farm Fresh has found itself where many middle-of-the-road grocery stores do these days – fading into history.
Below is the latest list of the fate of each Farm Fresh location, which will be updated as any future store sales are announced. Those that have not yet been sold, are on the market. Supervalu says it is "exploring potential transactions to sell the remaining Farm Fresh stores to current and prospective wholesale customers and certain Farm Fresh employees". There's no word on whether any prospective buyers will retain the Farm Fresh name and/or each store's staff. They will not retain the stores' pharmacy business – customers who have prescriptions at any unsold Farm Fresh location will be contacted about having their files transferred to other pharmacies in the area.
TO BE SOLD TO INDEPENDENT OPERATORS, WILL KEEP FARM FRESH NAME (sales announced on May 14):
| | |
| --- | --- |
| Address | City, State |
| 799 Chimney Hill Shopping Center | Virginia Beach, VA |
| 353 Chatham Drive | Newport News, VA |
| 2320 E Main St. | Richmond, VA |
TO BE SOLD TO FOOD LION:
| | |
| --- | --- |
| Address | City, State |
| 1615 General Booth Blvd | Virginia Beach, VA |
| 683 Hughes Blvd | Elizabeth City, NC |
| 608 E Mercury Blvd | Hampton, VA |
TO BE SOLD TO HARRIS TEETER:
| | |
| --- | --- |
| Address | City, State |
| 2110 Great Neck Shopping Center | Virginia Beach, VA |
| 227 Fox Hill Rd, A01 | Hampton, VA |
| 4511 John Tyler Hwy | Williamsburg, VA |
| 3675 Bridge Rd | Suffolk, VA |
| 1400 Kempsville Rd Suite 109 | Chesapeake, VA |
| 179 W Ocean View Ave | Norfolk, VA |
| 521 Laskin Rd | Virginia Beach, VA |
| 1069 Independence Blvd | Virginia Beach, VA |
| 730 W 21st St | Norfolk, VA |
| 2129 General Booth Blvd | Virginia Beach, VA |
TO BE SOLD TO KROGER:
| | |
| --- | --- |
| Address | City, State |
| 1401 N Main St | Suffolk, VA |
| 230 E Little Creek Rd | Norfolk, VA |
| 2190 Coliseum Dr | Hampton, VA |
| 309 S Battlefield Blvd | Chesapeake, VA |
| 1282 Smithfield Plaza | Smithfield, VA |
| 6500-c George Washington Memorial Hwy | Yorktown, VA |
| 1464 Mt. Pleasant Rd | Chesapeake, VA |
| 7254 George Washington Memorial Hwy | Hayes, VA |
CLOSING OR CLOSED STORES STILL AVAILABLE FOR SALE:
| | |
| --- | --- |
| Address | City, State |
| 1620 Cedar Road | Chesapeake, VA |
| 701 A. N. Battlefield Boulevard | Chesapeake, VA |
| 1459 Armory Drive | Franklin, VA |
| 30 Towne Center Way | Hampton, VA |
| 601 Children's Lane | Norfolk, VA |
| 201 E. Berkley Avenue | Norfolk, VA |
| 460 Wythe Creek Road | Poquoson, VA |
| 4001 Virginia Beach Boulevard | Virginia Beach, VA |
| 2058 S. Independence Boulevard | Virginia Beach, VA |
| 4000 Victory Boulevard | Portsmouth, VA |
| 4876 Princess Anne Road | Virginia Beach, VA |
| 115 Norge Lane | Williamsburg, VA |
| 1200 North Military Highway | Norfolk, VA |
| 928 Diamond Spring Road | Virginia Beach, VA |
Image source: Supervalu