(UPDATE: On Friday, July 22nd, the FTC approved the merger subject to the sale of 81 stores – five fewer than on the the list below. Ahold and Delhaize said the FTC decision will not affect the list, and they will move forward with the 86 store sales as planned.)
A major grocery merger will result in new names and owners for some seven dozen stores in seven East Coast states, and the eventual demise of one local grocery chain altogether. Delhaize, the owner of Food Lion and Hannaford, and Ahold, the owner of Stop & Shop, two different Giant divisions and Martin's, have announced the sale of 86 stores, as part of a merger that they expect to be finalized any day now.
The announcement came late Wednesday night, or Thursday morning in Europe, where both companies are based. Each has extensive American holdings, but significant overlap in the Northeast and Mid-Atlantic.
"These divestments are being made in connection with the United States Federal Trade Commission's (FTC) pending review of the proposed merger between the two companies," the grocery owners announced. "The divested stores are being sold to well established supermarket operators."
Well-established supermarket operators like Pennsylvania-based Weis Markets, the biggest beneficiary of the deal, which plans to purchase and convert 38 Food Lion stores in Delaware, Maryland and Virginia.
The complete list of affected locations is below, but other buyers include:
Supervalu, the owner of Shoppers warehouse grocery stores in the Washington D.C. area and Farm Fresh in Virginia, will buy 22 Food Lion stores in Maryland, Pennsylvania, Virginia and West Virginia and convert them to Shop 'N Save, the company's St. Louis-based banner.
Florida-based Publix plans to purchase ten Martin's stores in the Richmond, Virginia area.
Massachusetts' Big Y is buying eight Hannaford locations in eastern Massachusetts.
Tops Markets of New York will pick up one Stop & Shop store in Massachusetts, three others in New York as well as two New York Hannaford locations.
New Albertsons will buy one Giant Food 

store in Salisbury, Maryland and convert it to ACME.

And Saubel's Markets is purchasing a Food Lion store in York, Pennsylvania.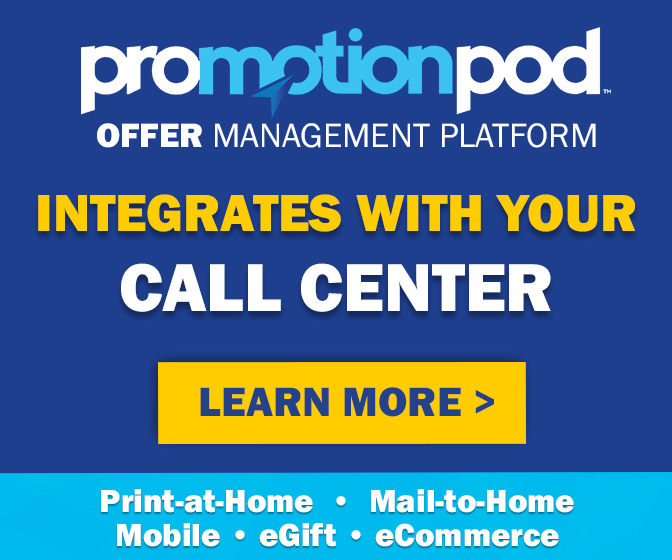 For fans of Martin's in Virginia, the good news is that only ten stores will be sold right now instead of all 20 locations. The bad news is that the remaining stores are still available for sale – and if they don't sell, Ahold expects to close them.
In an era when successful supermarket operators Kroger and Albertsons are getting bigger than ever from mergers and acquisitions of their own, while stores like Walmart, Target and ALDI are claiming a greater share of the grocery pie, the Ahold-Delhaize merger was not considered exciting news for shoppers when it was first announced last year. Instead, it was seen as more of a much-needed move to help ensure the survival of the two companies and their middle-of-the-road grocery stores.
Still, the combined company is promising good things to come. "The combination of Ahold and Delhaize Group is a unique opportunity to deliver even more for customers, associates and local communities," Ahold CEO Dick Boer said in a statement. "Together, Ahold and Delhaize Group have been working hard to resolve the competition concerns raised by the FTC, and we are pleased to have found strong, well established buyers for the stores we are required to divest. We deeply appreciate the long-time support of our customers and associates in these locations and are confident that the new owners will continue to serve local communities well."
Added Delhaize CEO Frans Muller, "Selling stores is a difficult part of any merger process, given the impact on our associates, customers and communities in which we operate. We believe we have made every effort to identify strong buyers for these locations, and we want to thank our loyal associates and customers who have shopped our stores and supported us for so many years."
What follows is the compete list of stores to be sold, and to which new owner:
STORE TO BE SOLD TO ALBERTSONS (AND REBRANDED AS ACME):
| | | | |
| --- | --- | --- | --- |
| Store | Address | City | State |
| Giant Food | 751 South Salisbury Blvd. | Salisbury | MD |
STORES TO BE SOLD TO BIG Y:
| | | | |
| --- | --- | --- | --- |
| Store | Address | City | State |
| Hannaford | 182 Summer St. | Kingston | MA |
| Hannaford | 475 Hancock St. | North Quincy | MA |
| Hannaford | 10 Washington St. | Norwell | MA |
| Hannaford | 7 Medway Rd. | Milford | MA |
| Hannaford | 434 Walpole St. | Norwood | MA |
| Hannaford | 637 Lowell St. | West Peabody | MA |
| Hannaford | 357 Broadway | Saugus | MA |
| Hannaford | 25 Robert Dr. | Easton | MA |
STORES TO BE SOLD TO PUBLIX:
| | | | |
| --- | --- | --- | --- |
| Store | Address | City | State |
| Martin's | 3460 Pump Rd. | Richmond | VA |
| Martin's | 3522 W. Cary St. | Richmond | VA |
| Martin's | 10250 Staples Mill Rd. | Glen Allen | VA |
| Martin's | 2250 John Rolfe Pkwy. | Richmond | VA |
| Martin's | 10150 Brook Rd. | Glen Allen | VA |
| Martin's | 13700 Hull Street Rd. | Midlothian | VA |
| Martin's | 7035 Three Chopt Rd. | Richmond | VA |
| Martin's | 3107 Boulevard Suite 15 | Colonial Heights | VA |
| Martin's | 9645 West Broad St. | Glen Allen | VA |
| Martin's | 4591 South Laburnum Ave. | Richmond | VA |
STORE TO BE SOLD TO SAUBEL'S:
| | | | |
| --- | --- | --- | --- |
| Store | Address | City | State |
| Food Lion | 3611 East Market St. | York | PA |
STORES TO BE SOLD TO SUPERVALU (AND REBRANDED AS SHOP 'N SAVE):
| | | | |
| --- | --- | --- | --- |
| Store | Address | City | State |
| Food Lion | 761 East Wilson Blvd. | Hagerstown | MD |
| Food Lion | 22401 Jefferson Blvd. | Smithburg | PA |
| Food Lion | 18717 North Pointe Dr. | Hagerstown | MD |
| Food Lion | 17718 Virginia Ave. | Hagerstown | MD |
| Food Lion | 761 East Wilson Blvd. | Hagerstown | MD |
| Food Lion | 18360 College Rd. | Hagerstown | MD |
| Food Lion | 4170 Philadelphia Ave. | Chambersburg | PA |
| Food Lion | 875 Lincoln Way West | Hagerstown | MD |
| Food Lion | 500 North Antrim Way | Greencastle | PA |
| Food Lion | 11105 Buchanan Trail | Waynesboro | PA |
| Food Lion | 707 Fort Collier Rd. | Winchester | VA |
| Food Lion | 2600 Valley Ave. | Winchester | VA |
| Food Lion | 249 Sunnyside Plaza Circle | Winchester | VA |
| Food Lion | 609 K East Main St. | Purcellville | VA |
| Food Lion | 260 Remount Rd. | Front Royal | VA |
| Food Lion | 409 N. McNeil Rd. | Berryville | VA |
| Food Lion | 190 Delco Plaza | Winchester | VA |
| Food Lion | 380 Fairfax Pike | Stephens City | VA |
| Food Lion | 159 Grocery Ave. | Winchester | VA |
| Food Lion | 147 Roaring Lion Dr. | Hedgesville | WV |
| Food Lion | 1140 Winchester Ave. | Martinsburg | WV |
| Food Lion | 50 Coast Guard Dr. | Kearneysville | WV |
| Food Lion | 1317 Old Courthouse Sq. | Martinsburg | WV |
STORES TO BE SOLD TO TOPS:
| | | | |
| --- | --- | --- | --- |
| Store | Address | City | State |
| Stop & Shop | 372 Timpany Blvd. | Gardner | MA |
| Stop & Shop | 271 Main St. | New Paltz | NY |
| Stop & Shop | 6726 Route 9 | Rhinebeck | NY |
| Stop & Shop | 1357 Route 9 | Wappingers Falls | NY |
| Hannaford | 1936 US Route 6 | Carmel | NY |
| Hannaford | 16 Jon J Wagner Way | Lagrange | NY |
STORES TO BE SOLD TO WEIS:
| | | | |
| --- | --- | --- | --- |
| Store | Address | City | State |
| Food Lion | 19287 Miller Rd. | Rehoboth Beach | DE |
| Food Lion | 24832 John J Williams Hwy. | Millsboro | DE |
| Food Lion | 36731 Old Mill Rd. | Millville | DE |
| Food Lion | 17232 North Village Main Blvd. | Lewes | DE |
| Food Lion | 45315 Alton Lane | California | MD |
| Food Lion | 10 Village Center Rd. | Reisterstown | MD |
| Food Lion | 100 Drury Dr. | La Plata | MD |
| Food Lion | 17600 Old National Square Pike | Frostburg | MD |
| Food Lion | 19 St. Mary's Square | Lexington Park | MD |
| Food Lion | 219 Marlboro Ave. | Easton | MD |
| Food Lion | 3261 Solomons Island Rd. | Edgewater | MD |
| Food Lion | 6375 Monroe Ave. | Eldersburg | MD |
| Food Lion | 16567 South Frederick Rd. | Gaithersburg | MD |
| Food Lion | 15789 Livingston Rd. | Accokeek | MD |
| Food Lion | 12100 Central Ave. | Mitchellville | MD |
| Food Lion | 13300 H G Trueman Rd. | Solomons | MD |
| Food Lion | 883 Russell Ave. | Gaithersburg | MD |
| Food Lion | 750 Prince Frederick Blvd. | Prince Frederick | MD |
| Food Lion | 6551 Waterloo Rd. | Elkridge | MD |
| Food Lion | 5715 Crain Hwy. | Upper Marlboro | MD |
| Food Lion | 15300 McMullen Hwy. SW | Cumberland | MD |
| Food Lion | 20995 Point Lookout Rd. | Callaway | MD |
| Food Lion | 9251 Lakeside Blvd. | Owings Mills | MD |
| Food Lion | 5896 Robert Oliver Place | Columbia | MD |
| Food Lion | 210 H G Trueman Rd. | Lusby | MD |
| Food Lion | 513 Madison Rd. | Culpeper | VA |
| Food Lion | 282 Deacon Rd. | Fredericksburg | VA |
| Food Lion | 10611 Courthouse Rd. | Fredericksburg | VA |
| Food Lion | 4153 Plank Rd. | Fredericksburg | VA |
| Food Lion | 905 Garrisonville Rd. | Stafford | VA |
| Food Lion | 515 Jefferson Davis Hwy. | Fredericksburg | VA |
| Food Lion | 2612 Jefferson Davis Hwy. | Stafford | VA |
| Food Lion | 9810 Courthouse Rd. | Spotsylvania | VA |
| Food Lion | 10601 Spotsylvania Ave. | Fredericksburg | VA |
| Food Lion | 736 Warrenton Rd. | Fredericksburg | VA |
| Food Lion | 540 Culpeper Town Mall | Culpeper | VA |
| Food Lion | 7100 Salem Fields Blvd. | Fredericksburg | VA |
| Food Lion | 10871 Tidewater Trail | Fredericksburg | VA |