Don't feel like paging through weekly circulars, clipping coupons or waiting for a big sale in order to save money on your everyday purchases? Then we have just the place for you.
Walmart? ALDI?
Nope. Try Target.
The troubled retailer is promising yet another reinvention. This time, to placate increasingly antsy investors and underwhelmed shoppers, Target is planning to spend $7 billion over the next several years to refresh stores, add new brands, invest in technology – and cut back on the deals in order to simply lower its prices instead.
Yes, your local Target is about to become the new home of "everyday low prices."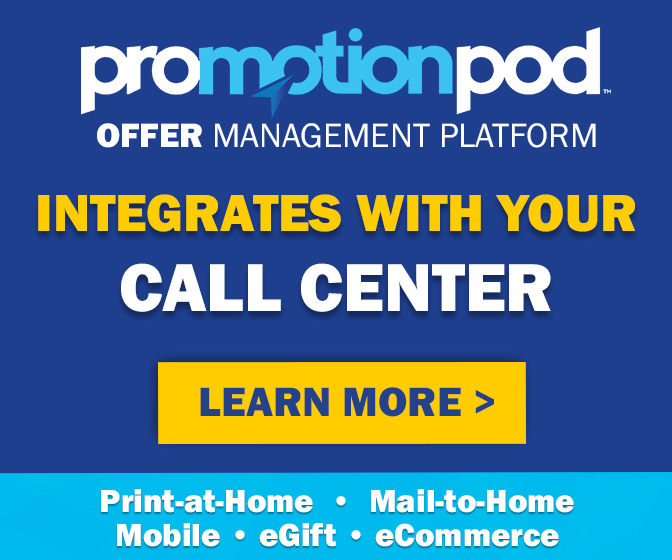 It's a 180-degree turn from the big savings and super deals Target has been offering, in order to get shoppers back into its stores. Target reported yesterday that sales were slow over the holiday season, with profits dropping by nearly half compared to the previous year. That sent its stock price plummeting, culminating with its largest one-day drop in nearly a decade.
Talk about "low prices".
Target's current troubles began in 2013, when a major data breach shook customer confidence, and loyal shoppers began to stray. So Target ramped up the coupons and promotions, and it hasn't really let up since.
But it will – starting now. "Coming out of the data breach, we invested heavily in promotions," Target CEO Brian Cornell told investors yesterday. "As we go forward, we're going back to our roots, and re-establishing our everyday low price commitment."
"It's starting today," he went on. "There'll be a transition period. But it's really going back to what's always worked for us in the past, and moving away from that promotional intensity, the reliance on big promotions, to making sure we give our guests the confidence in us that every day they shop in our stores for those core essential items, they're getting a great value."
Great value, everyday low prices… stop us if you've heard those phrases before. If you can't beat 'em with big sales, might as well join 'em in what's becoming an escalating price war. Walmart has been lowering prices and leaning on its suppliers to help cut costs, in a move that is largely seen as an attempt to reclaim its low-price leader mantle from the likes of ALDI.
But Target no longer wants to be left out of that conversation.
"We have to compete, we have to invest to make sure we're delivering the value the guest is looking for," Cornell said. "We've got to make sure that we move from a promotional cadence, back to our traditional everyday low price and great value every time the guest shops in those core, personal care, household essential and food categories. We'll certainly make sure we're revisiting price across the box. But it certainly starts with making sure we're priced right on those trip-driving items that our guests depend on Target for every day."
So the grocery aisles will be one of the first places where you're likely to start seeing these new lower prices. Cornell acknowledged that "we don't have a full-service grocery experience. We don't have meat and seafood counters, we don't have deli counters, we don't provide a full assortment of experiences and services that many of our full-line competitors do. But we can offer a great self-service, convenient experience. And that starts with the right quality, the right assortment, the right in-store experience (and) great value."
Predating this promotional revamp, Target had already gotten rid of printable store coupons and mobile coupons via text. But that doesn't mean it's going cold turkey on promotions. The secret weapon for savvy shoppers who refuse to settle for the same low prices everyone else is paying, continues to be Cartwheel. And Target is planning some big changes in its popular savings app as well.
The first is a long-planned effort to merge the Cartwheel app, the separate Target app and a mobile payment platform. After a year of alluding to and revealing parts of its plans, without coming right out and saying it, Target executives have finally said it – "later this year, we'll provide guests with a streamlined experience by combining Cartwheel — our popular savings app — with our flagship Target app, offering guests one simple shopping solution," the company announced.
"Guests will be able to make their lists, find items in stores, take advantage of great offers, and pay for their orders – all with a single app," Target chief operating officer John Mulligan continued. That's the first on-the-record confirmation of the worst-kept secret, that Target will incorporate a mobile payment platform into its new app, allowing you to pay in store simply by scanning your phone.
And Cartwheel will also add some new functionality, so instead of searching for discounted items, the discounted items will find you. "We'll test technology that gives the guest the ability to opt in and see what products around them are on sale with Cartwheel," Mulligan said. "So it will be simple for them to find great value while checking things off their list."
Promotions and pricing are only part of Target's transformation plan. It will "reimagine" 100 existing stores this year, and 500 more in the next couple of years, refreshing their look (see one of the new-look store renderings above) and product assortment based on tests it has conducted in a handful of stores. All Target stores will feature more than a dozen new brands, along the lines of Target's new Cat & Jack and Pillowfort lines. Target will open more small-format stores in urban areas. And it will invest in Target.com, and introduce "Ship from Store" to all locations, allowing you to order items from your very own local store and have them delivered to your door.
"Where we are today simply isn't good enough," Mulligan said. "And as we put in the work over the next few years, it's going to be a difficult journey. The investments we're making aren't simple, and they aren't all going to pay off right away. But they're significant and they're ambitious, because we know that being successful means playing the long game."
So hope you like "reimagined" stores and low prices. Target's very future may depend on it.
Image source: Target