(March 14, 2017 update: As anticipated in the below article from October 2016, the rest of the Southeastern Grocers family of stores – BI-LO, Winn-Dixie and Fresco y Más – will be joining Harveys in moving over to the Plenti program, and discontinuing their fuelperks! rewards program, effective April 5th. Shoppers at those stores who aren't already signed up for Plenti via another Plenti partner will be able to register for a new Plenti-linked Winn-Dixie Customer Reward Card or BI-LO BONUSCARD beginning Wednesday, March 15.)
When the Plenti coalition loyalty program launched a year and a half ago, with charter members including Rite Aid, Macy's and ExxonMobil, many participants thought there was one thing missing – a grocery participant. Sure, you can earn points every once in a while when you fill up your tank, or drop by a drug store or department store for an infrequent visit. But if you're like most people, only a regular trip to the grocery store has the potential to offer some real points-earning and savings opportunities.
Well, the American Express-run program has finally signed its first official grocery partner. So you can now start earning and redeeming Plenti points while going grocery shopping.
If you live in small-town Georgia, that is.
In a bit of an understated entrance into its most-anticipated new category, Plenti has welcomed Harveys – a 57-store chain with locations primarily in rural Georgia, and a scattered few in North Carolina, South Carolina and Florida – as the very first grocery participant in the program.
"Our goal has always been to have grocery options for our Plenti members," American Express spokesperson Melanie Backs told Coupons in the News. "We're very excited to bring on Harveys as our first grocer."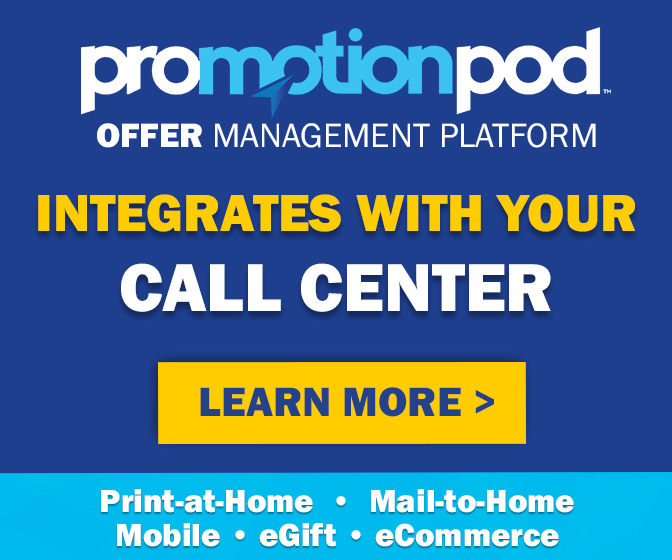 The first, but possibly not the last – which is something of a change in Plenti's strategy as originally stated.
Plenti allows you to earn points by shopping at any participating retailer, and you can choose to redeem them at any other retail partner. So you can shop at Rite Aid, for example, and redeem your points for a discount at an Exxon station.
So participants wouldn't have to worry about sending business to competitors, Plenti launched with the idea that it would sign up only one retailer per category. "We'd still like to add a grocery partner," Plenti spokesperson Charlotte Fuller told Coupons in the News last year. But there are few grocery stores with the national reach of a Rite Aid or Macy's. Big grocers like Kroger, Whole Foods and Albertsons-owned Safeway, for example, have their own loyalty programs and are unlikely to ditch them in favor of joining Plenti.
With groceries, then, Plenti altered its approach. "Our grocery strategy is regional, as grocers vary widely from market to market," Backs said. "So we would certainly love to bring on grocers from other markets around the country."
As something of a stopgap measure, Plenti introduced "household offers" as a backdoor way to earn points for grocery shopping at non-Plenti participants. If your local store participates in SavingStar, you can buy any of its promoted products and opt to earn Plenti points instead of getting cash back directly from SavingStar itself. You just can't redeem any points at your grocery store, or earn them on everyday grocery purchases – unless you shop at Harveys.
That doesn't do you much good if you don't have a Harveys store anywhere near you. But if you do?
Harveys' version of Plenti, which officially launched last week, offers one point for every $2 spent in its stores. Then, once you earn 200 points, you can redeem them for at least $2 in savings at any Plenti partner. That amounts to two bucks worth of savings for every $400 you spend.
"How many customers are excited about saving 0.5%?" loyalty marketing expert Brian Woolf, President of the Retail Strategy Center, asked Coupons in the News. "It makes one wonder where the sizzle is in this for the customer, the participant, and Plenti. I hope there is one."
Harveys' weekly ad does offer bonus points for buying certain products, so you can rack up points faster. Either way, Harveys says the program is an improvement upon its old offering. Along with corporate siblings Winn-Dixie and BI-LO, all of which are owned by Southeastern Grocers, Harveys was part of the Shell Fuel Rewards network. But "only approximately 20% of our Harveys customers benefited from it, and many cited a desire to be able to apply rewards to the cost of groceries," said Ken Wicker, Harveys' Regional Vice President. "We saw Plenti as an opportunity to implement new value and offers that could benefit all Harveys customers."
Curiously, in transitioning from a gas rewards program to a much broader coalition loyalty program, Harveys is emphasizing its new gas station partners and downplaying other Plenti participants. "Earn free gas and groceries when you buy gas and groceries," Harveys' Plenti signup website reads. "Earn and use Plenti points for savings at Exxon, Mobil & Harveys."
Left unsaid is that you can also earn and use points at Rite Aid, Macy's and a handful of other Plenti partners.
Several Harveys stores have their own in-store pharmacies, so perhaps they're not so eager to promote Rite Aid as a coalition partner. Even before signing up a second grocery chain, Plenti already appears to be having some trouble forestalling competition among its own participants.
As the smaller sibling to Winn-Dixie and BI-LO, there's some speculation that Harveys made the leap first in order to test the waters for the others to become Plenti's next grocery partners. Their corporate owner won't quite confirm or deny it. "At this time, we are focused on launching Harveys Rewards with Plenti at our Harveys stores," Southeastern Grocers spokesman Joe Caldwell told Coupons in the News. "We do not have any further news to share at this time. We'll be sure to let our customers know if there are any changes to their loyalty program."
Even if Winn-Dixie and BI-LO do end up signing on to Plenti, that still covers just a few Southeastern states – which leaves Plenti with plenty of room to grow in other regions of the country. But will it? And if so, can it succeed with a patchwork of small regional grocers in lieu of one big-name grocery partner with stores coast-to-coast?
Woolf isn't so sure. "Plenti is plenty quiet – I wouldn't know it was still in existence," he said. "I wonder if Plenti is one of those cases where 'If we build it, they will come' doesn't work."
"Conventional wisdom has held that a coalition could not succeed without a national grocer in the lineup," the loyalty industry newsletter The Wise Marketer stated last year. Added Gina Cuff in a blog for the marketing and sales consultancy Lenati, "without grocery, mass retail (like Target or Walmart), and other major partners in the everyday spend category, the utility score of Plenti is pretty low."
You may or may not spend much time in department or drug stores. But everyone's got to eat. So the more grocery stores that sign on to Plenti, the more useful the program will be for most shoppers. A small grocery chain in rural Georgia may not solve all of Plenti's problems. But it's a start.