If you want to use Plenti points to pay your phone bill, better act fast. After today, AT&T becomes the first charter member of the coalition loyalty program to drop out.
It's the latest but not the first significant sign of trouble for the two-and-a-half-year-old program, whose drug store partner is in the process of exiting a dozen states, whose department store partner is playing up its own in-house loyalty program, and whose grocery partner is just a small regional player that most Americans don't have access to.
"After October 31, 2017, Plenti members will no longer be able to earn or use Plenti points with AT&T," the company announced earlier this month. AT&T didn't specify a reason for its departure, but the announcement was accompanied by a plug for its newer "AT&T Thanks" rewards program.
American Express, which runs the Plenti program, is simultaneously downplaying AT&T's decision – and acknowledging that the move is causing it to reconsider Plenti's future.
"A number of factors, including shifting priorities among some founding partners and changing competitive conditions in their industries, have led to recent public announcements from certain founding partners regarding their future loyalty plans," a Plenti spokesperson said in a statement after AT&T announced its departure. "American Express is in confidential discussions with a few remaining Plenti sponsors regarding the future of the program."
Since then, Plenti has offered no news about the outcome of those discussions.
Plenti launched in May 2015, offering loyalty points that can be earned and used for discounts with AT&T, Rite Aid, Macy's, ExxonMobil, Nationwide, Direct Energy, Hulu and Enterprise Rent-a-Car. Chili's, Expedia and Southeastern Grocers came on board in 2016, but there have been no new additions since then.
AT&T is now the program's first big subtraction. And others may follow, for various reasons.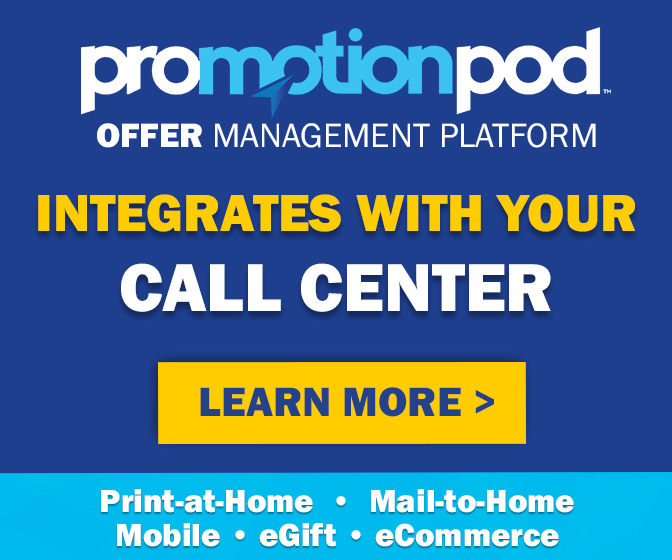 Macy's has begun heavily promoting its own loyalty program. "Star Rewards" is still linked to Plenti, but its focus is more on rewarding frequent customers than granting points that can be used for discounts.
Macy's CEO has said publicly that the company's continued participation in Plenti is "under review". Some observers wouldn't be surprised if Macy's is the next to drop out. "I don't think Macy's would be rolling out a new program if Plenti was that successful," loyalty marketing expert Mark Johnson, CEO of Loyalty360, said. "It may not be going as well as they hoped it would."
Rite Aid remains in the program, but there will soon be far fewer Rite Aids in which shoppers can use and earn points. The drug store chain is in the process of selling nearly half of its stores to Walgreens. That will leave large swaths of the country, particularly in the South and Northeast, with few or no Rite Aid stores at all, as 1,932 locations are closed or converted to Walgreens.
That will turn Rite Aid, once a key component of the program, into a much smaller, regional retailer – just like Southeastern Grocers. When Plenti launched, it did so with high hopes of landing a grocery partner. What it got was a relatively small partner in Southeastern Grocers' Winn-Dixie, BI-LO and Harvey's, which replaced their existing loyalty programs with Plenti – to some customers' dismay.
"I miss the old rewards program," one shopper recently wrote on Winn-Dixie's Facebook page. "We've given it quite a bit of time and are still unhappy with the Plenti points and 'savings' the new card is promised to give customers," another complained. "Ever since you switched to Plenti I stopped shopping with you," a third wrote. "Why would I care about shopping at Macy's when I live in Wetumpka, Alabama!"
But at least those shoppers have the option of earning and redeeming Plenti points at their local grocery store. Shoppers in most of the country can't, because Winn-Dixie, BI-LO and Harvey's are located in just a handful of Southern states – the very same region, incidentally, where Rite Aid is disappearing.
That means virtually the only Plenti members with a participating grocery store nearby, won't have a participating drug store nearby – and vice versa. Anyone who doesn't have a conveniently-located Exxon or Mobil station can't redeem points for gas. And soon, no one will be able to spend or earn points with AT&T, and possibly Macy's.
For a coalition loyalty program, that's an awfully loose coalition. And if you live in Wetumpka, Alabama, where the only Plenti participants in town are a Winn-Dixie and an Enterprise Rent-a-Car location, your options are even more limited.
Fans of Plenti no doubt hope to see an expansion of those options. But the coming weeks and months may reveal whether AT&T is an anomaly in leaving Plenti behind – or the first of many more to come.