If you're accustomed to getting something for nothing every time you visit Dollar General, even if the deal is not exactly legitimate, Dollar General apparently isn't having it anymore. In what is either a curious coincidence or the result of a corporate decree, Dollar General stores are reiterating and reinforcing the company's coupon policy – and this time, it seems, they actually mean it.
From slapdash signs posted in individual stores, to district-level memos distributed to multiple locations, various images and documents shared on social media in recent weeks tell a tale of a renewed effort to educate shoppers and staffers about Dollar General's coupon policy and crack down on coupon fraud.
One store has informed customers that cashiers will now be scanning coupons as they go, instead of waiting until the end of the transaction. "Each coupon will need to be verified to the product, then scanned, and all manufacturer requirements for each coupon followed."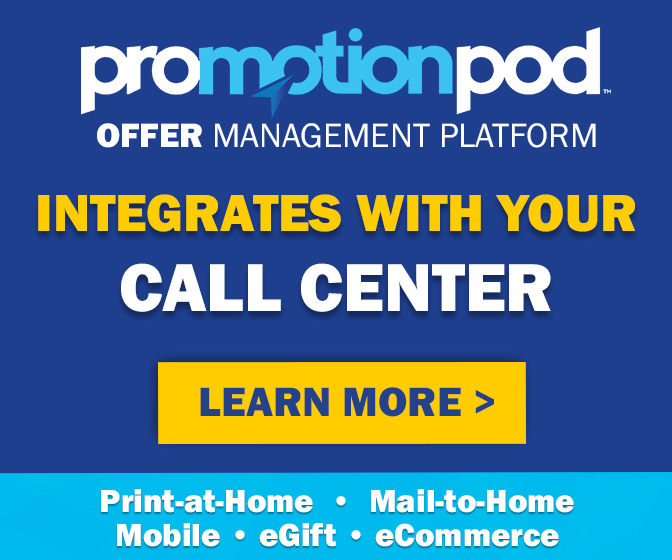 An internal memo warns about the perils of accepting coupons on products for which they're not intended. "While these coupons should be honored by the manufacturer, it presents a risk for Dollar General," it reads.
Another memo said to be from a district manager references an "abrupt change in coupon acceptance procedures". Effective immediately, it reads, "Dollar General will not accept manufacturers' coupons that do not match the item being purchased".
If ensuring that "all manufacturer requirements for each coupon (is) followed", even though "these coupons should be honored by the manufacturer" is considered an "abrupt change in coupon acceptance procedures", it raises the question – what exactly was Dollar General doing before these memos and notices were issued?
At times, it seems Dollar General, like other retailers, is duped by coupon glitchers who knowingly misuse high-value coupons, if they know they will scan on lower-value products. They count on inexperienced or indifferent cashiers to let their coupons go through, allowing them to get overage that can be applied to other purchases in their transaction. "The most recent fraud involves Nexium and Claritin coupons in circulation and each one will scan for products not specified on the coupon," one of the store memos reads. "Claritin will scan for a Coricidin product and Nexium will scan for a 3-pack of Chapstick". Both are less expensive products that will provide overage if the higher-value coupons that are not meant for those products are accepted.
The little wrinkle is that Dollar General doesn't provide cash back for any overage. If the balance isn't applied to other items in the transaction, then Dollar General gets to keep the overage for itself, by submitting the coupons to the manufacturers for reimbursement at their full face value. A dollar in overage here, a dollar in overage there, in more than 14,000 stores over 365 days can really add up over the course of a year, if manufacturers don't catch every misredeemed coupon.
That has some former employees alleging that Dollar General hasn't just innocently and mistakenly been accepting coupons on the wrong products. One former Dollar General store manager tells Coupons in the News that, in her stores at least, knowingly bending the coupon policy rules seemed to be standard operating procedure. Regardless of whether coupons were expired, or not for the actual products that were purchased, "if it's the right brand you take it, even if it's the wrong size," she said she was told. She said her higher-ups "thought it was ok and part of our sales strategy… it was the course of action we were to take, regardless of policy".
Things seem to be different lately, according to those memos and anecdotal evidence from some couponers. "Kimberly Clark and Air Wick coupons take awhile to expire," one member of a Dollar General coupon forum claimed recently. "Dollar General gave me a problem today even though they all scanned fine they said that they were expired and that they could not take them."
Dollar General did not respond to numerous requests for comment about the former employee's allegations, the content of the memos or the impetus behind the apparent coupon course correction. While the memos appear to be at store- or district-level, one does state that "Store Operations Communications" – i.e. the company's corporate office – "is preparing a store communication reinforcing the coupon SOP as well as a call out of the current coupon fraud."
Another former employee once claimed that the "current" coupon fraud actually went back years. In a lawsuit filed in 2015, Cory McNeley, the former Director of Store Operations in Dollar General's Goodlettsville, Tennessee headquarters, claimed that staff and managers throughout the company were fraudulently and knowingly submitting millions of dollars worth of coupons to manufacturers for reimbursement, that customers were improperly redeeming. He claimed he was fired for raising his concerns, but Dollar General asserted that he was fired for unrelated reasons. The company denied "engaging in or condoning any fraud in connection with its acceptance and handling of coupons" and said "customers are expected to use coupons according to the terms set forth on the coupon."
That case was settled out of court last year, with neither side retracting their allegations or admitting wrongdoing.
Then and now, Dollar General's coupon policy clearly states that it does not accept expired coupons, and that coupons "can be redeemed only for items sold at Dollar General, and can be redeemed only for the exact same item (package weight, size, etc.)" One of the store memos warns employees that "the idea that 'if it scans, we take it' is FALSE. All store employees should practice due diligence to ensure that all coupons match with an item(s) that is sold."
Whether this is reinforcing existing policies, or an "abrupt change in coupon acceptance procedures", only Dollar General knows for sure, and it's not saying. But whatever the motivation for the company's renewed commitment to its own coupon policy, the message to those who make a habit of misusing coupons is clear – it might be time to start doing their coupon scamming somewhere else.
Image source: Dollar General