(May 31 update: More than a month after a request for comment about its new coupon policy, Dollar General finally responded with a (somewhat defensive-sounding) statement: "Dollar General has recently revised our coupon policy in consideration of best practices in the industry. Our coupon limits remain very generous, and are well within the range of typical coupon use.")
Dollar General sure seems to be changing its tune when it comes to coupons these days. For years, some shoppers, manufacturers and even Dollar General employees have accused the retailer of, at best, having a relaxed attitude about coupon use, and at worst, aiding and abetting coupon fraud. But lately, it's been cracking down – and now, Dollar General has updated its coupon policy for the first time in more than three years, adding some new restrictions that appear to be aimed squarely at extreme couponers.
A revised coupon policy has quietly appeared on Dollar General's website, replacing the one last updated in December 2014. One of the biggest changes limits shoppers to a maximum of "5 identical coupons per household per day". This is line with limits that many other retailers and coupon issuers are imposing, in an effort to prevent shelf-clearing.
The policy also forbids shoppers from trying to get around the rules by checking out multiple times. "Transactions cannot be broken up to avoid coupon stacking restrictions," the policy reads. A couple of other noteworthy additions state that stores will not accept screenshots or pictures of coupons, and that shoppers are not allowed to have more than one Dollar General digital coupon account.
But the most curious part of the new policy can be found in the "catch-all" section at the end, where retailers typically say something to the effect that store management has the discretion to impose their own limits. In this section, Dollar General says its stores reserve the right to "limit purchase quantities to typical retail purchase quantities and to exclude resellers/dealers", which again, is in line with other retailers' policies.
And then there's this: Dollar General reserves the right to "not accept coupons over a certain dollar amount, as well as above a certain threshold as it relates to the total transaction."
What exactly does that mean? Dollar General representatives have not yet responded to a request for comment or clarification. So shoppers, and perhaps staffers, are left to speculate.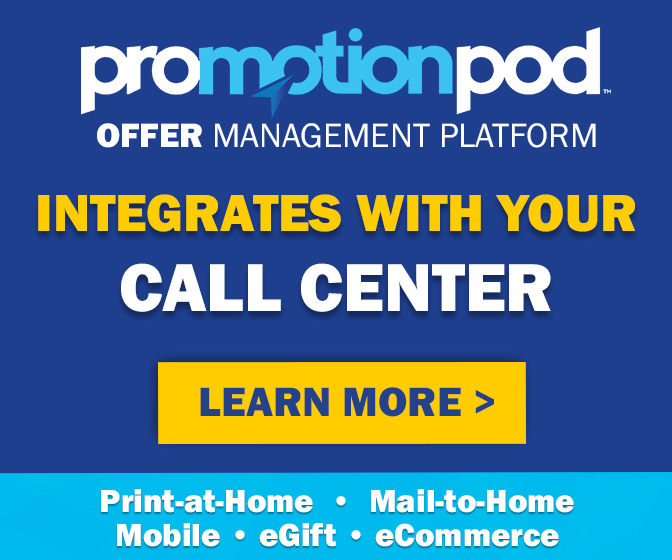 The wording would appear to be aimed at too-good-to-be-true counterfeit coupons. If a coupon has an unusually high dollar value, like a fake Tide coupon offering $10 off, or if a coupon takes too much off a single transaction, like a fake Catalina coupon offering $20 off your next shopping order, the policy puts scammers on notice that these coupons can be refused.
But the wording is also vague enough that it leaves this section open to interpretation, or to the whims of your local store. What is "a certain dollar amount"? Can a store refuse a $2 coupon because it arbitrarily decides it doesn't want to accept any coupon worth more than a dollar? And what is "a certain threshold as it relates to the total transaction"? Can a store decide that you can't save any more than, say, 50% off a shopping order, so when you reach that threshold, it can refuse any additional coupons?
Images of what appear to be an internal memo describing the coupon policy changes, suggest that the corporate office has not set limits that are applicable to all stores, which means individual stores or districts may be able to program registers with their own limits. The memo merely states that registers can "reject single coupons over a certain dollar amount" and that the "dollar amount of total coupons in a single transaction is limited". When the register prompts cashiers that those limits have been reached, they're told to tell customers "I'm sorry, but this coupon is over the limit that Dollar General accepts," or "I'm sorry, but you have reached the dollar amount limit of coupons that can be used in a transaction".
The memo also references one additional change not spelled out in the coupon policy. It says registers will "reject non-merchandise coupons", such as coupons for Amazon gift cards. The goal of all of these changes, according to the memo: "To prevent coupon fraud".
And the changes do appear to be part of an ongoing recent effort by Dollar General to finally crack down on coupon misuse. Just over a week ago, the retailer pulled the plug on its popular receipt-survey coupons, which some shoppers were sharing and reusing. And late last year, Dollar General began informing stores they need to verify that coupons are being used properly. "Dollar General will not accept manufacturers' coupons that do not match the item being purchased," one internal memo read. "Each coupon will need to be verified to the product, then scanned, and all manufacturer requirements for each coupon followed," read another.
It's all quite a change from just a few years ago, when a former employee accused Dollar General in a lawsuit of giving coupon abusers a nod and a wink, allowing them to misuse coupons and then submitting the coupons to manufacturers for reimbursement, knowing full well that they were not used on the correct products. Dollar General denied those allegations.
Now, the retailer appears to be getting serious about ensuring that coupon users play by the rules. And manufacturers and coupon users will be watching, to make sure that Dollar General does the same.
Image sources: Dollar General