Have you ever seen some coupon insert sellers' social media photos, showing their "suppliers" with stacks and stacks of newspaper coupon inserts, and wondered where they got them all? Well, police in Spartanburg, South Carolina say they know where some local insert sellers got them – from a couple of men who've now been convicted of brazenly walking right into a newspaper distribution facility and stealing coupons by the bundle.
33-year-old David Griffin and 43-year-old Charles Tucker each have pleaded guilty to third-degree burglary. The two were arrested on April 26th of last year, after they were caught in the act of stealing coupon inserts from the Spartanburg Herald-Journal's newspaper distribution center.
Police began investigating a week earlier, after newspaper staff called to report that their coupons were being stolen. Early on a Sunday morning, they watched as a man believed to be Griffin entered the building through the loading dock. Surveillance video showed him making his way through the building – into the lobby, down an elevator, into the printing press area, down a stairway and into the room containing shrink-wrapped pallets of coupon inserts. Then he was seen opening a back door and letting a man believed to be Tucker inside.
Both men "walked around looking at multiple stacks of papers and coupons," the police report said. One cut open a package of inserts, and another was later seen walking out with a black trash bag full of coupons.
Police returned the following Sunday and saw the same two men enter the building. "They surveyed the coupons," the police report stated, then one man "cut the plastic wrap from one of the coupon pallets. He then grabbed a plastic bag and filled it with coupons."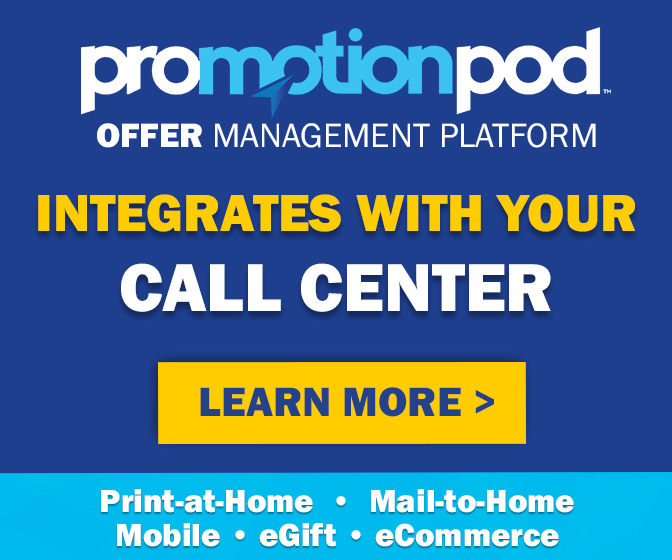 Both men were arrested on the spot. And police thought the case was closed – until things got more interesting.
Investigators saw a car pull up to the back of the building, turn around and take off. Police caught up to the vehicle, and questioned the driver, Lea Bishop. They ultimately learned that she and her husband Jacob were allegedly obtaining the coupon inserts from Griffin and Tucker, and selling them online. According to the police report, a subsequent search of the Bishops' home turned up "numerous items on shelves (laundry soap, toothpaste and a lot of toiletries)," "large black plastic bags full of coupons" and "coupons all over the living room."
The Bishops were arrested and charged as accessories to burglary and larceny. Their cases are still making their way through the court system. But Griffin was sentenced last Thursday to two years behind bars, and Tucker received a three-year suspended sentence upon the service of 18 months in home detention, plus 40 hours of public service.
Coupon insert sellers like to point out that selling coupons is not illegal. And technically, they're right. Coupon publishers may prefer that you don't, but if you buy 20 Sunday newspapers, there's nothing stopping you from selling the 20 sets of coupon inserts that are inside.
It can be difficult to make a profit that way, though. Many coupon sellers find it much more effective to skip the newspaper-buying part altogether, and obtain their inserts by the pallet directly from people like Griffin and Tucker instead. And since coupon inserts are only authorized to be distributed via mail or inside newspapers, obtaining them any other way usually does end up crossing the line into illegality.
So selling coupons may not be illegal. But stealing them is. And so is receiving stolen property. That's what Lea and Jacob Bishop may be about to find out – and what Griffin and Tucker already have.