<!-no-adsense-->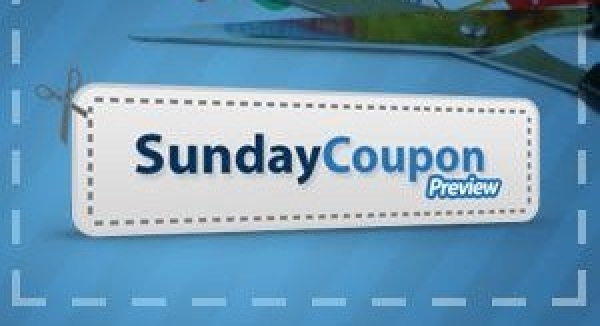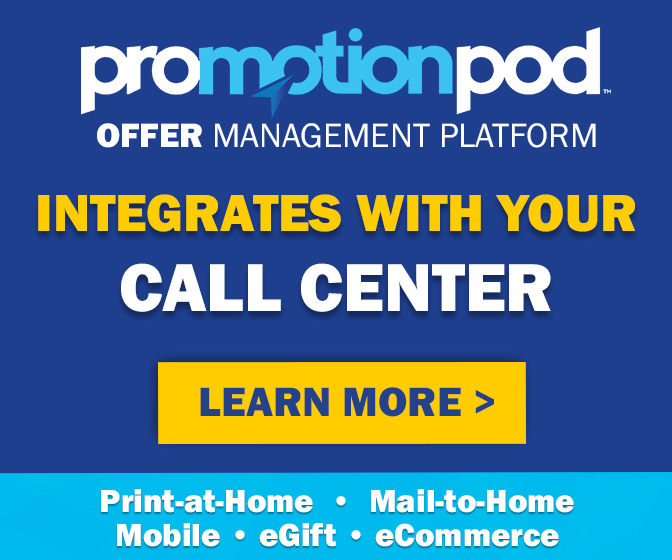 You should find three coupon inserts this weekend, one each from SmartSource, RedPlum and P&G. Here's a preview of the coupons to look out for.
A reminder, you may be able to find some of these coupons available as printable versions in the SmartSource or RedPlum sections of our Printable Coupons page. If you don't see what you're looking for, try searching our coupon database.
And if you haven't checked out Ibotta or Checkout 51, take a look at their cash-back offers, which you can combine with coupons for extra savings!
As provided by Sunday Coupon Preview, here are the coupons to watch for this weekend:
SmartSource coupon insert – March 2, 2014
Activia $1/1 4pk or 4 5.3oz cups (5/1)
Air Wick $1.50/2 freshmatic ultra refills (3/30)
Air Wick $1/1 car filters & freshens air freshener (3/30)
Xenadrine $5/1 product (6/30)
Air Wick $1/1 freshmatic ultra starter kit or gadget only pack excludes free item packs (3/30)
Atkins $1/1 bar, treat or shake (5/31)
Atkins $1/1 frozen entree (5/31)
Ban $.75/1 antiperspirant deodorant (3/31)
Ban $1/1 total refresh cooling body cloths (3/31)
Barber Foods $1/1 product (4/30)
Bausch+Lomb $5/1 ocuvite product (4/30)
Biore $1/1 deep cleansing pore strips (3/31)
Biore $2/1 cleaner (3/31)
Brita $4/1 2pk+ pitcher replacement filters or 1 pitcher TARGET COUPON (4/30)
Buddig $1/5 2oz original or 2oz cracker snacker packages (5/31)
Carefee $.50/1 liners 36ct+ (4/30)
Cat's Pride $2/1 fresh & light product (5/31)
Claritin $4/1 20ct+ (3/30)
Claritin $6/1 45ct+ (3/9)
Colgate $1.50/1 optic white toothpaste 3.4oz+ (3/15/14)
Curel $1/1 moisturizer 3.5oz+ (3/31)
Dr. Scholl's $3/1 massaging gel insoles, pain relief orthotics and active series replacement insoles $7.95+ (4/30)
Dr. Scholl's $1/1 product (4/30)
Efferdent $1/1 product (4/5)
Ensure $2/1 4pk (4/27)
Ensure $3/2 multi-packs (4/27)
Eveready $.50/1 gold batteries AA/AAA 8pk+ or flashlight (4/26)
Farmer John $.75/1 bacon (5/2)
Farmer John $1/2 breakfast sausage (5/2)
Fiber One $.75/1 protein maple brown sugar or protein cranberry almond cereal (4/12)
Glucerna $1.50/1 bar multi-pack (4/27)
Glucerna $3/2 shake multi-packs (4/27)
Green Mountain Coffee $1.50/1 coffee (4/2)
Hamburger Helper $.75/3 (4/26)
Hormel $1/2 rev wraps (4/28)
Jergens $.50/1 moisturizer 5oz+ excludes soap (3/29)
Jergens $1/1 natural glow moisturizer (3/31)
Jergens $2.50/1 7.5oz bb body cream (3/29)
Jergens $2/1 natural glow 3 days to glow moisturizer (3/31)
John Frieda $3/2 hair care products excludes precision foam colour, appliances and brushes (3/31)
John Frieda $5/1 colour refreshing gloss or intense after-colour conditioner (4/13)
Johnsonville $.75/2 split rope sausage (5/4)
Ken's $1/1 16oz dressing (4/30)
Keurig $1/1 k-cup packs box (4/2)
Lancaster $1.50/1 soft cremes 8oz+ (4/27)
method $.50/1 dish product (4/20)
method $1/1 laundry product (4/20)
Pillsbury $.40/2 crescent dinner rolls excludes twin pack (5/24)
Playtex $1/1 gentle glide tampons or sport tampons 14ct+ (4/30) (2 coupons)
Schick $2/1 xtreme3, st2 or st3, slimtwin or quattro disposable pack excludes 2ct, 10+2ct, hydro 5 and hydro 5 silk (3/30)
Seapak $.75/1 product (4/20)
Similasan $3/1 product (5/31)
Similasan $5/1 eye drop (3/31)
Snyder's $1/1 8oz+ flavored pieces, korn krunchers or sweet and salty (4/30)
Stayfree $1/1 pads (4/30) ETS
Tyson $1/1 any'tizers snacks (6/2)
Zegerid OTC $10/1 42ct (3/16)
Zegerid OTC $3/1 14ct (4/6)
RedPlum coupon insert – March 2, 2014
Act $1/1 product (4/12)
Act $2/1 33.8oz product excluding dry mouth (4/12)
all $2/2 products (4/13)
Allegra $10/1 70ct or 2 30ct excludes d allergy & congestion (3/9)
Allegra $3/1 children's allergy (4/5)
Allegra $3/1 d allergy & congestion (4/5)
Allegra $5/1 45ct or 12hr 24ct excludes d allergy & congestion (4/5)
alli $10/1 90ct or 120ct (5/31)
Bob Evans $1/1 frozen breakfast sandwich, burrito or breakfast bake (4/1)
Degree Women $2/2 motionsense, 2 ultra clear or 1 clinical (3/30) ETS
Dole $1/2 frozen fruit packages (5/3)
Dove $1/1 beauty bar 6-bar pack+ (3/30)
Dove $1/1 body wash 12oz+ (3/30)
Dove $2/1 advanced care antiperspirant/deodorant (3/30) ETS
El Monterey $.75/1 taquitos or mini chimis (4/1)
Garnier $1/1 cleanser (4/12)
Garnier $2/1 shampoo, conditioner, treatment or style product (4/12) ETS
Garnier $3 off 1 cleanser AND 1 moisturizer when you buy both 1 cleaner and 1 moisturizer (4/12)
Garnier $3/1 olia oil powered haircolor (4/26)
Garnier Nutrisse $2/1 haircolor (4/26)
Gold Bond $1.50/1 lotion 13oz+ (5/1)
Gold Bond $1/1 cream 3-8.1oz (5/1)
Jimmy Dean $1.50/1 delights sandwich or 2 delights bowls (4/13)
Jose Ole $1/2 snacks 16oz+ (4/6)
Maybelline New York $1/1 color show nail lacquer (4/26)
Maybelline New York $1/1 face product (4/26)
Muller $2/5 yogurts (4/30) DND
Nasacort $2/1 allergy 24hr 60 sprays (5/2)
Nasacort $4/1 allergy 24hr 120 sprays (5/2)
Nature's Bounty $1/1 vitamin or supplement (5/3)
Nature's Bounty $2/1 fish oil or Co Q-10 (5/3)
Nature's Bounty $2/1 optimal solutions product (5/3)
Nivea Men $1/1 body wash 16.9oz (3/16)
Nivea Men $1/1 shave gel or foam 7-8.7oz (3/30)
Nivea Men $2/1 face care or after shave product .33-5oz excludes shave gels or foams (3/30)
On-Cor $1/2 family size entrees (5/31)
Orbit $.75/2 gum packs 14 piece or 3pk multipacks (6/1) DND
Oxy $1/1 daily defense (4/27)
Oxy $2/1 maximum action (4/27)
Pictsweet $.50/1 frozen vegetable (6/30)
Purina Whisker Lickin's $.75/2 cat treats (5/11)
Rosina $.75/1 meatballs 20-64oz package (5/31) DND
Selsun Blue $1.50/1 product (6/1) ETS
Suave Professionals $2/1 visible glow product (3/30) ETS
Thai Kitchen $1/1 frozen entrees (5/4)
Zatarain's $1/1 frozen item (4/13)
P&G coupon insert – March 2, 2014 (all expire 3/31/14 unless noted, most are ETS.)
Always $.50/1 pad or feminine cleansing cloth
Always $.50/1 pantiliner 30ct+
Always $1/1 infinity pad, radiant pad or radiant pantiliner
Bounty $.25/1 napkins
Bounty $.25/1 napkins or towels
Cascade $.50/1 actionpacs
Cascade/Dawn $1/2 products
Charmin $.25/1 product
Clairol $2/1 natural instincts hair color
Clairol Buy 1 nice 'n easy base hair color, get 1 nice 'n easy root touch-up free up to $5.99 (3/16)
Covergirl $1/1 product excludes accessories
Covergirl $3/2 products excludes accessories
Crest $.75/1 rinse 237ml+
Crest $.75/1 toothpaste 3oz+ or liquid gel excludes cavity, baking soda or tartar control
Crest $1/1 pro-health stages or pro-health for me toothpaste 4.2oz+
Crest $1/1 sensi-relief toothpaste 4.1oz+
Crest $7/1 3d white whitestrips (3/16)
Crest/Oral-B $2/1 3d white whitening duo
Dawn $.25/1 product
Duracell $.50/1 coppertop, quantum, ultra photo lithium or specialty batteries
Duracell $.50/1 rechargeable batteries, charger or 6pk+ hearing aid batteries
Febreze $.50/1 air effects
Febreze $.50/1 sleep serenity bedside diffuser or set & refresh or stick & refresh
Febreze $.75/1 car vent clip
Febreze $.75/1 sleep serenity bedding refresher or fabric refresher
Febreze $1/1 noitceables refill
Fixodent $2.50/1 adhesive 2oz+
Gillette $.75/1 mach3 shave prep
Gillette $2/1 body razor
Gillette $2/1 mach3 razor
Gillette $2/2 deodorants or body washes
Gillette $3/1 fusion proglide razor
Head & Shoulders $2/2 products excludes 1.7oz
Herbal Essences $.75/1 body wash
Iams $.50/1 shakeables treats for dogs
Iams $1/1 so good! dog food
Iams B2G1 free wet cat or dog food up to $1.99 (3/16)
Luvs $1/2 bags or 1 box diapers
Mr. Clean $1/1 liquid muscle
Mr. Clean $1/2 magic eraser
Olay $.75/1 body wash, bar soap 2ct+ or in-shower body lotion excludes simply
Olay $1/1 facial moisturizer or facial cleanser excludes refill brush
Olay $2/1 pro-x, regenerist or total effects moisturizer
Olay $2/2 body washes, bar soap 4ct+ or in-shower body lotions excludes simply
Olay $3/1 facial hair remover
Old Spice $1/2 products
Old Spice Buy 1 antiperspirant or deodorant, get 1 body spray free up to $5.99 (3/16)
Oral-B $.75/1 glide floss 35m+ or glide floss picks 30ct+
Oral-B $.75/1 pulsar, 3d white, pro-health, complete or 2 indicator or cavity defense toothbrushes
Oral-B $1/1 pro-health stages or pro-health for me manual or power toothbrush
Oral-B $5/1 deep sweep replacement brush heads 2 or 3ct (3/16)
Oral-B $5/1 vitality deep sweep rechargeable electric toothbrush (3/16)
Pampers $.50/1 wipes 56ct+
Pampers $1.50/1 diapers or pants
Pantene $2/1 expert product
Pantene $2/2 products
Pantene $5/3 products (3/16)
Prilosec OTC $6/2 42ct products
Secret $4/2 clinical deodorants excludes .5oz
Secret Buy 1 anti-perspirant deodorant, get 1 body spray free up to $5 excludes .5oz
Siwffer $1/1 bissell steamboost refill
Swiffer $5/1 bissell steamboost starter kit (3/16)
Swiffer B1G1 free dust & shine up to $4 (3/16)
Swiffer Buy 1 sweep & trap starter kit, get 1 sweeper dry refill free up to $6 excludes bissell steamboost (3/16)
Swiffer Buy 1 wetjet or duster starter kit, get one refill free up $7 (3/16)
Tampax $.50/1 product 16ct+
Tampax $2/1 pearl or radiant tampon or pearl liner 16ct+
Tide/Downy/Bounce $.50/1 tide detergents, downy, tide boost, tide washing machine cleaner, tide oxi or bounce excludes downy single rinse, tide pods
Tide/Downy/Bounce $1/2 tide detergents, downy, tide boost, tide washing machine cleaner, tide oxi or bounce excludes downy single rinse, tide pods
Tide/Downy/Bounce $2/3 tide detergents, downy, tide boost, tide washing machine cleaner, tide oxi or bounce excludes downy single rinse, tide pods
Venus $3/1 razor excludes disposables
Vicks $1/1 product excludes vapodrops or zzzquil
Vicks $2/1 sinex
Vidal Sassoon $2/1 shampoo or conditioner product
Vidal Sassoon $2/1 styling product
Vidal Sassoon $3/1 hair color
ZzzQuil $1/1 product