<!-no-adsense-->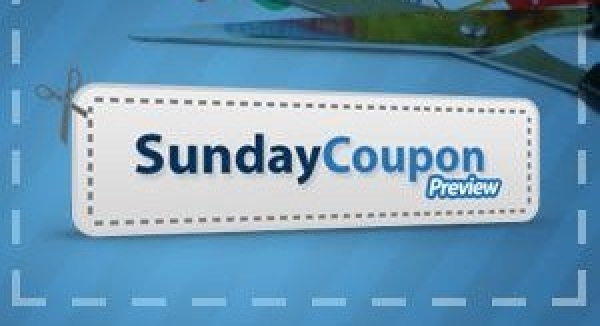 You should find two coupon inserts this weekend, one each from SmartSource and RedPlum. Here's a preview of the coupons to look out for.
A reminder, you may be able to find some of these coupons available as printable versions in the SmartSource or RedPlum sections of our Printable Coupons page. If you don't see what you're looking for, try searching our coupon database.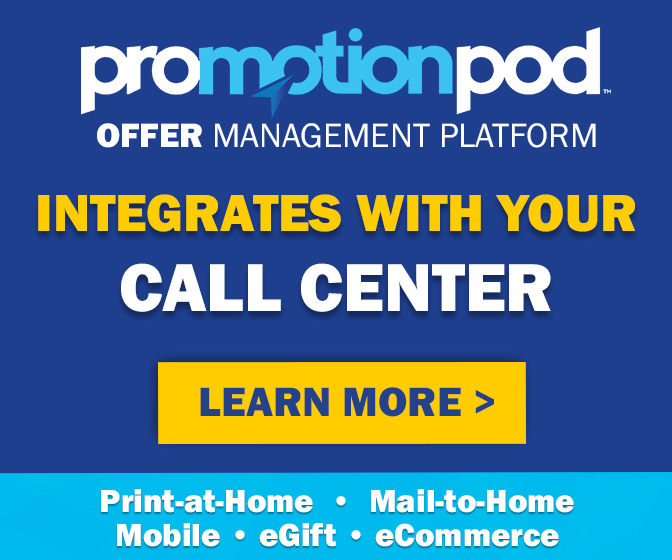 And if you haven't checked out Ibotta or Checkout 51, take a look at their cash-back offers, which you can combine with coupons for extra savings!
As provided by Sunday Coupon Preview, here are the coupons to watch for this weekend:
SmartSource coupon insert – April 6, 2014
Alexia $.55/1 Frozen Food (exp 5/18)
A1 $.55/1 Sauce 10oz+ or any A1 Dry Rub (exp 5/4)
Beano $2/1 Meltaways or 30ct+ tablets (exp 6/28)
Betty Crocker $1/2 Decorating Items (exp 5/31)
Bic Flex4, Bic Flex3, Bic Comfort3 Advance, Bic Hybrid Advance3 or Bic Hybrid Advance4 razor $3/1, ETS (exp 5/3)
Bic Soleil Disposable Razors $3/1, ETS (exp 5/3)
Blue Diamond Almonds $1.50/2 10oz+ bags (exp 6/6)
Blue Diamond Almonds $1/2 6oz cans (exp 6/6)
Blink Tears or Blink GelTears $1/1 Lubricating Eye Drops (exp 5/12)
Brita $4/1 Pitcher (excluding Slim) or multipack of Brita filters (excluding 1-pk) (exp 5/31)
Brita $2/1 on the go bottle (exp 5/31)
California Olive Ranch $1/1 Extra Virgin Olive Oil (exp 6/30)
Complete $1/1 Multi-Purpose Solution 12oz+ (exp 5/12)
Complete $1/1 Blink-N-Clean Lens Drops or Blink Contacts Lubricant Eye Drops (exp 5/12)
Crunchmaster Snacks $1/1 bag or box (exp 6/15)
Dole $.50/2 Canned Fruits (exp 6/30)
Essentials Everyday $1 off $4 or more Cleaning Products (exp 5/3)
Ecotrin $2/1 125ct+ (exp 6/28)
Efferdent $1/1 24ct+ (exp 4/26)
Fiber Choice $3/1 90ct 6/28)
French's $.75/1 French Fried Onions (exp 6/15)
Glade $3/1 Automatic Spray Starter Kit (exp 5/17)
Glade $1/1 Automatic Spray refill (exp 5/17)
Glade $2/1 Plugins Scented Oil Customizables starter kit (exp 5/17)
Glade $1/1 Plugins Scented Oil Twin or 2 Singles refills (exp 5/17)
Golden Grain $.75/1 Pot-Sized Pasta (exp 6/5)
Golden Grain $1/2 pasta (exp 6/5)
Hartz $1/1 Multi-Cat Litter (exp 5/31)
Hormel Compleats $1/1 Breakfast product (exp 6/2)
House Foods $1/2 Premium Tofu (exp 7/31)
House Foods $1.50/2 Organic Tofu (exp 7/31)
House Foods $1.50/2 Shirataki or Tofu Shirataki (exp 7/31)
Hershey's $2/3 Kisses, Reese's, Hershey's Miniatures, Hershey's Eggs, Cadbury or Whoppers bags 8oz+ (exp 4/20)
Hershey's, Reese's or Cadbury $1/2 centerpiece items (2oz+) (exp 4/20)
Irish Spring $1.50/1 Gear Multi-Bar packs 6pk+ (exp 4/26)
Irish Spring $1.50/1 Gear Body Wash (excluding 2.5oz trial size) (exp 4/26)
Jolly Rancher $1/2 Lollipops Easter, Jolly Rancher Sour Bunnies, Jolly Rancher Jelly Beans or Twizzlers Snack Size (9oz+) (exp 4/20)
Marzetti $.50/1 Simply Dressed Salad Dressing (exp 6/01)
Nestle $.75/2 Toll House Morsels 10-12oz (exp 5/31)
Nestle $.75/1 Toll House Refrigerated Cookie Dough (exp 5/31)
Nexcare $.55/1 Bandages, any (exp 5/31)
Nexcare $.55/1 First Aid Tape, any (exp 5/31)
Oscar Mayer $1/2 Deli Fresh Lunch Meat (exp 6/1)
Perform $2/1 Pain Relieving Singles, Gel, Roll-On, Spray and the Foot Pain Therapy Kit (exp 7/31)
RevitaLens $3/1 Ocutec 10oz+ (exp 5/12)
Scrubbing Bubbles $1/1 Mega Shower Foamer (exp 5/11)
Speed Stick $1.50/1 Gear AP/Deodorant (excluding 1.8oz & .5oz trial size) (exp 4/26)
Speed Stick $1.50/1 Gear Body Spray (exp 4/26)
Spam $1/2 12oz (exp 5/31)
Stonyfield BOGO up to $1.49 Organic Pouch (YoBaby, YoToddler, YoKids) (exp 6/6)
Tagamet $2/1 any (exp 6/28)
Tom's of Maine $1/1 Toothpaste, Mouthwash, Deodorant, Antiperspirant or Bar Soap ETS and toothpaste under 4oz (exp 5/17)
Tom's of Maine $2/2 Toothpaste, Mouthwash, Deodorant, Antiperspirant or Bar Soap ETS and toothpaste under 4oz (exp 5/17)
Tyson $1/1 Day Starts products any (exp 7/5)
Tyson $2/2 Day Starts product + any 1 (59oz+) 100% Florida Orange Juice (exp 7/5)
Werther's Original $1/2 Caramels (exp 7/1)
Yuban $.50/1 Ground Coffee (exp 5/3)
RedPlum coupon insert – April 6, 2014
All Brand $2/2 products 20 loads+ (6/18) ETS
All brand FREE dryer sheets with purchase of 2 All products 20 loads or more (value 4.99) (6/18)
Brawny $.55/1 paper towels no size rest. (5/6)
Domino $.40/1 sugar 4 or 5 lbs (6/30)
Domino $.50/1 brown or confectioners sugars 2lb bag or TWO 1 lb box (6/30)
Domino $1/1 organic blue agave nectar (6/30)
Domino $1/1 sugar quick dissolve superfine or pourable brown in flip-top canister (6/30)
Dunkin Donuts $.75/1 coffee creamer (5/31)
Dunkin Donuts $50/1 coffee bag 11 oz + (6/7)
Dunkin Donuts $.99/1 Iced Tea any size at shop (5/2)
Estroven $3/1 weight management (7/31)
Hillshire Farms $.75/2 (5/18)
Jimmy Dean $.55/1 fully cooked patties or links (5/4)
Jimmy Dean $.55/1 product (exclude fully cooked) (5/4)
Keebler $.50/2 Ready Crust (5/18)
Kellogg's Eggo $.75/2 frozen product (5.3 oz +, any flavor, mix/match) (6/1)
McCormick $.75/1 Spice, herb, extract, or food color (5/18)
Osteo Bi-Flex $3/1 30-60 ct (5/5)
Osteo Bi-Flex $5/1 70 ct + (5/5)
Polident $1.50/1 tablet 84 ct + (5/6)
Poligrip Super FREE .75 oz (5/6)
Quilted Northern $.55/1 bath tissue 12 rolls (5/6)
Quilted Northern $1/1 bath tissue 24 pack + (5/6)
Rhodes $.40/1 Bread or Rolls (6/1)