(Update: General Mills has now changed their legal terms back to what they used to be. Read more: "General Mills Backtracks – Now You Can Use Coupons and Sue Them, Too".)
Do you use coupons for Cheerios? What about Green Giant products, Betty Crocker or Pillsbury? Well, then hopefully nothing bad will ever happen to you as a result of buying those products. Because the company that makes them says that, by using its coupons, you've already agreed not to sue them – without you even knowing it.
General Mills has quietly introduced new legal language on its website, which states, in part: "any dispute or claim made by you against General Mills arising out of or relating to this agreement or your purchase or use of any General Mills service or product… will be resolved by informal negotiations or through binding arbitration."
And what exactly binds you to these terms? "By using our websites, joining our sites as a member, joining our online community, subscribing to our email newsletters, downloading or printing a digital coupon, entering a sweepstakes or contest, redeeming a promotional offer, or otherwise participating in any other General Mills offering, you are agreeing to these terms."
In other words, if you register on any General Mills brand's website, sign up for a newsletter, or even use a coupon or participate in Box Tops for Education – you can't sue the company for anything.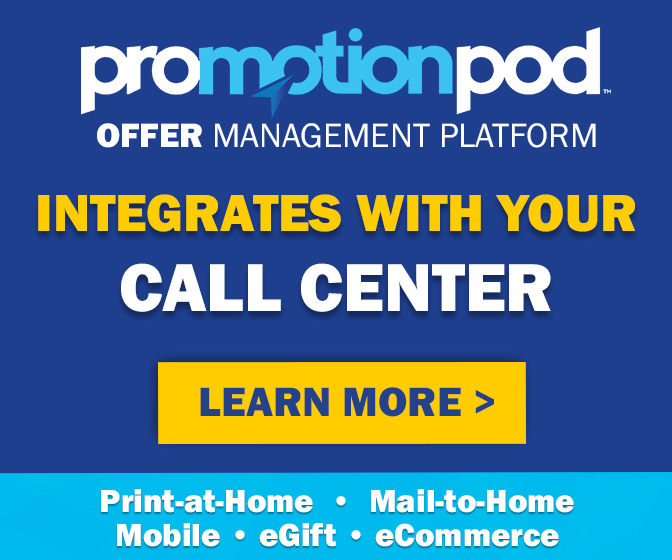 Hope relinquishing your legal rights is worth the 50 cents you'll save on Cheerios!
The new policy was slipped onto General Mills' website a couple of weeks ago and went largely unnoticed, until a curious New York Times reporter read all the fine print and began asking questions.
In a statement to the Times, General Mills sought to downplay the changes. "Arbitration is an efficient way to resolve disputes," the company said. "So this is just a policy update, and we've tried to communicate it in a clear and visible way."
Others beg to differ. "It's essentially trying to protect the company from all accountability, even when it lies, or say, an employee deliberately adds broken glass to a product," Julia Duncan, an arbitration expert at the American Association for Justice, told the newspaper.
The story has since spread all over the internet, but General Mills is now trying to clear up one point in particular – "online communities" refers only to those on the companies' own websites, not on social media. So you can still sue if you "like" the company on Facebook, but "should an individual subscribe to one of our publications or download coupons, these terms would apply," a spokesman said in a followup statement to the Times.
Some experts believe General Mills is just trying to protect itself from what it considers "nuisance lawsuits", particularly class action suits. Two years ago, it was sued by the nutrition watchdog group Center for Science in the Public Interest for labeling Strawberry Fruit Roll-Ups as "made with real fruit" and showing images of strawberries on the package – even though the product contains 0% strawberries. Last year, it settled another lawsuit for making health claims about Yoplait Yoplus yogurt that the plaintiff described as "false and deceptive." And just last month, a judge refused General Mills' motion to dismiss a lawsuit filed by two California mothers, who say the company's Nature Valley products are deceptively marketed as "natural" when they actually contain genetically modified ingredients.
It's not known whether any of the plaintiffs in any of those cases used coupons to buy the products that ultimately led to their lawsuits. But if they had, they'd be bound by General Mills' new terms.
And how would General Mills even know if they had? "You can bet there will be some subpoenas for computer hard drives in the future," lawyer Scott L. Nelson of the nonprofit advocacy group Public Citizen told the Times.
Under the company's new terms, if you have any issue with General Mills or its products, you agree to "informal negotiations" via email with the company's legal team (during which they may offer to make things right by – you guessed it – sending you more coupons!) Only if those informal negotiations fail, can you enter binding arbitration ("You and General Mills agree to waive the right to litigate any Dispute in court," the legal terms read.)
The Times points out that other companies, like credit card and mobile phone companies, have instituted similar arbitration policies. But they're spelled out in the contract you must agree to, in order to avail yourself of their services. Buying a box of Hamburger Helper is far different than signing a new cell phone contract, but General Mills' move means that just by interacting with them or using their coupons, you're effectively signing a contract just like the other companies issue.
Credit cards and cell phones can't kill you, though. Food sometimes can. What if a General Mills product is tampered with, or what if it's inadvertently tainted with ingredients you're deathly allergic to? "There is a huge difference in the stakes, between the benefit you're getting from this supposed contract you're entering into by, say, using the company's website to download a coupon, and the rights they're saying you're giving up," Nelson told the Times. "That makes this agreement a lot broader than others out there."
Already, some outraged couponers are "unliking" General Mills on Facebook and saying they will no longer use the company's coupons, or even buy their products. The Facebook page for Cheerios, General Mills' iconic brand, has already been flooded with complaints. "No more General Mills cereal for my kids," one commenter wrote. "You blew it, General Mills, when you let your lawyers run wild and took away customers' rights," another said.
It's shaping up to be a potential PR disaster, so soon after General Mills made a positive PR move by announcing it would eliminate GMOs from Cheerios. "Most likely," wrote author and health advocate Dr. Joseph Mercola, when that decision was announced, "General Mills' move was made in response to recent consumer backlash, proving once again that the power to clean up the food supply lies in your hands."
Could the same power to preserve consumers' legal rights, lie in the hands of outraged couponers?
It depends how much that 50-cent coupon for Lucky Charms is worth to you.