<!-no-adsense-->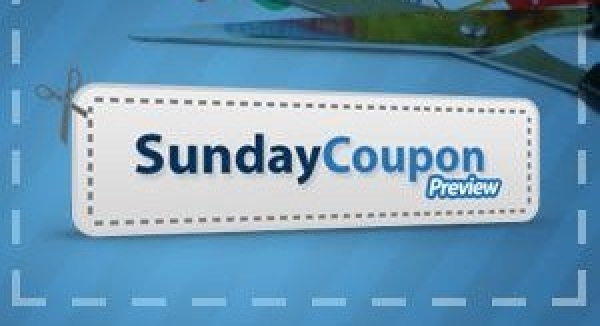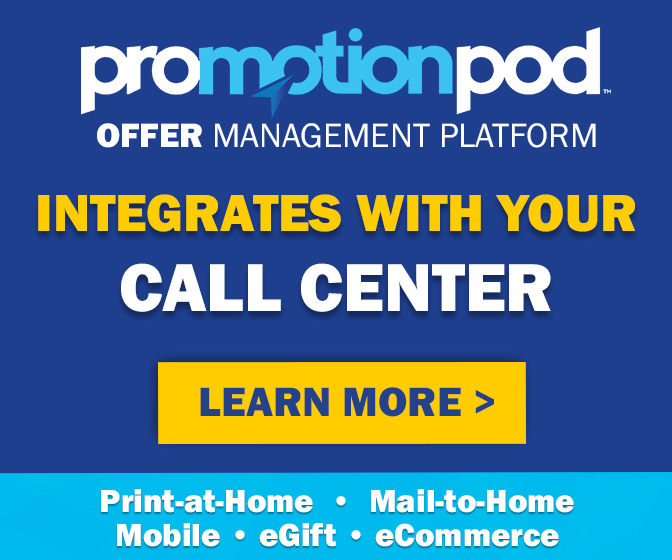 You should find up to four inserts this weekend, one each from SmartSource and RedPlum, and up to two from P&G. Here's a preview of the coupons to look out for.
A reminder, you may be able to find some of these coupons available as printable versions in the SmartSource or RedPlum sections of our Printable Coupons page. If you don't see what you're looking for, try searching our coupon database.
And if you haven't checked out Ibotta or Checkout 51, take a look at their cash-back offers, which you can combine with coupons for extra savings!
As provided by Sunday Coupon Preview, here are the coupons to watch for this weekend:
SmartSource coupon insert – June 1, 2014
Alberto V05 $.50/2 shampoo, conditioner or body wash (6/29) DND
Alberto V05 $.50/2 shampoo, conditioner or body wash (8/10) DND
Alberto V05 $1/1 salon series shampoo or conditioner 14.2oz (7/13)
Alberto V05 $1/1 salon series styling treatment or hot oil product (7/13)
Arm & Hammer $1/1 14lb clump & seal cat litter (8/31)
Arm & Hammer $2/1 19lb+ clump & seal cat litter (8/31)
Aveeno $1.50/1 men's product (7/15) ETS
Aveeno $3/2 men's products (7/15) ETS
Ban $.75/1 antiperspirant deodorant (7/13)
Ban $2/1 10ct total refresh cooling body cloths (7/13)
BIC $2/1 flex 4, flex 3, comfort 3 advance, hybrid advance 3 or hybrid advance 4 razor (6/28) ETS
Colgate $1/1 360 or slim soft manual toothbrush excludes plus, triple action, extra clean or classic (6/21)
Colgate $1/1 mouthwash or mouth rinse 8oz+ (6/28)
Colgate $1/1 total, optic white, max fresh or sensitive toothpaste 3.4oz+ (6/14)
Cooked Perfect $1/1 meatballs (8/24)
DulcoGas $1/1 18ct+ (7/27)
Dulcolax/DulcoEase $1/1 dulcolax or dulcoease product 25ct+ or dulcolax suppository 4ct+ (7/27)
Energizer $.50/1 batteries or flashlight (7/12)
Energizer $1.50/1 ez turn & lock hearing aid batteries (7/12)
Energizer $1.50/1 ultimate lithium, advanced lithium, recharge power plus or recharge universal batteries AA/AAA 4pk+ (7/12)
Ensure $2/1 4pk (7/27)
Ensure $3/2 multipacks (7/27)
Farmer John $1/1 bacon package (8/2)
Farmer John $1/2 breakfast sausage packages (8/2)
General Mills $1/2 big g cereals (7/12)
General Mills $1/2 Chex, fiber one, fiber one protein, Total, Wheaties, oatmeal crips, raisin nut bran or basic 4 cereal (7/12)
Glad $.50/1 trash bags 20ct+ TARGET COUPON (7/26)
Glad $1.50/2 trash bags 20ct+ TARGET COUPON (7/26)
Glucerna $3/2 multipack shakes (7/27)
Glucerna Buy 2 multipack shakes, get 1 bars package free (7/27)
Hormel $1.50/3 compleats microwave meals (7/28)
Hormel $1/1 compleats breakfast product (7/28)
Hormel $1/1 refrigerated entree (7/28)
ICAPS $3/1 eye vitamin product (7/20)
Joint Juice $2/1 product (9/30)
Kerasal Nail $3/1 nail fungal renewal treatment 10ml tube (7/13)
Little Trees $1/1 3-pak or 6-pak air fresheners (7/31)
Morton $.35/1 garlic sea salt (7/12)
Neutrogena $1.50/1 men's product (7/1) ETS + Clearance
Neutrogena $3/2 men's products (7/1) ETC + Clearance
Nexcare $.55/1 bandages (8/31)
Nexcare $.55/1 first aid tape (8/31)
Opti-Free $1.50/1 formula 10oz+ (7/20)
Oxytrol $4/1 (7/20)
Oxytrol $8/1 8 patches/32-day supply (7/20)
PediaSure $3/2 products (9/7)
PediaSure $4/1 powder (9/7)
PureLife $3/1 naturals product (8/31)
Raid $.75/1 product (7/12)
Raid $2/2 products (7/12)
Raid $3/1 max bug barrier with reusable auto trigger or defense marker (7/12)
Red Baron $.50/1 pizza singles product or minis 7-12oz (6/30) DND
Softsoap $.35/1 liquid hand soap pump 7.5oz+ (6/21)
Softsoap $.50/1 liquid hand soap pump 8oz+ or refill 28oz+ (6/21)
Spam $1/2 12oz products (7/28)
Sunsweet $1/2 Amazins or Plumsweets (7/31) DND
Systane $1.50/1 formula 10mL+ (7/20)
Vaseline Buy 1 20.3floz lotion, get $2 off jelly (6/29)
RedPlum coupon insert – June 1, 2014
all $1/1 product (7/13) ETS
Allegra $2/1 anti-itch cream 1oz (8/2) ETS
Allegra $3/1 children's (8/2)
Allegra $5/1 30ct+ or any d allergy and congestion (8/2)
AZO $3/1 bladder control (7/31)
Centrum $2/1 regular, silver multivitamin or flavor burst multivitamin (7/12)
Centrum $2/1 specialist multivitamin (8/3)
Daisy $.45/1 cottage cheese (9/30)
Dannon $1/4 Oikos 5.3oz single serve cups (7/31)
Degree $1.50/1 motionsense or clinical (6/29) ETS
Degree Women $1.50/1 premium or clinical (6/29) ETS
DiGiorno $1.25/1 design a pizza kit (7/31)
Dove Men+Care $1/1 antiperspirant 2.7oz, deodorant 3oz or clinical protection antiperspirant 1.7oz (6/29) ETS
Dove Men+Care $1/1 body and face bar 6pk+ (6/29) ETS
Dove Men+Care $1/1 face care product (6/29) ETS
Dove Men+Care Buy body wash 13.5oz+, get fortifying shampoo 12oz free up to $4.99 (6/15) ETS
Fiora $1/1 12 roll bath tissue or 8 roll paper towels (6/30)
Florida Crystals $.75/1 natural cane, organic or demerara sugar product (8/30
Skittles/Starburst/Life Savers $1/2 gummies laydown bags 13-15.4oz (9/1) DND
Garnier $1/1 cleanser (7/12)
Garnier Fructis $1/1 style, shampoo, conditioner or treatment product (7/26) ETS
Gelusil $2/1 (9/1)
Gold Bond $1/1 anti-itch including friction defense (7/30)
Gold Bond $1/1 foot cream (7/30)
Gold Bond $1/1 powder or powder spray 4oz+ (7/30)
Gold Bond Ultimate $1/1 cream or lotion 3oz+ (8/1)
Gold Bond Ultimate $1/1 foot cream (8/1)
Icy Hot $5/1 smart relief pain therapy kit (8/31)
Icy Hot/Aspercreme/Capzasin/Sportscreme/Arthritis Hot/Flexall $1/1 product excluding Icy Hot 1ct (8/31)
Land O'Frost $.75/1 simply delicious lunchmeat (7/1)
L'Oreal $2/1 preference haircolor excludes mousse absolute (6/28)
L'Oreal $4/1 mousse absolute haircolor (6/28)
L'Oreal $5/2 preference haircolor excludes mousse absolute (6/28)
Meow Mix $.75/1 dry cat food bag 3lbs+ (7/27)
Meow Mix $1/6 single cat food cups or 1 cat food variety pack (7/27)
Organic Valley $1/1 regular or flavored half & half (10/31)
Polident $2/1 120ct tablets (7/1)
Pup-Peroni $1/2 dog snacks bags (7/27)
Pure Protein $1/1 value pack, shake 4pk or powder (8/1)
Pure Protein B1G1 free single bars (8/1)
Purina Friskies $.50/1 2.1oz cat treats package (9/1)
Purina Friskies $1/1 6oz+ cat treats package (9/1)
Simply Potatoes $1/2 products (7/1)
Skittles/Starburst/Life Savers $1/2 gummies 2-4.2oz (9/1) DND
Snuggle $.50/1 product (7/13) ETS
P&G coupon insert – June 1, 2014 (all expire 6/30/14, most are ETS)
Always $.50/1 pad or feminine cleansing product
Always $.50/1 pantiliner 30ct+
Always $1/1 radiant or infinity pads
Cascade $.50/1
Cascade $1/1 dishwasher cleaner
Charmin/Bounty $.25/1 product
Charmin/Bounty $.75/both 1 Charmin and 1 Bounty product excludes single rolls
Charmin/Bounty $1.50/3 products excludes single rolls
Clairol $1/1 hair color excludes age defy
Clairol $3/2 hair color excludes age defy
Covergirl $1/1 product
Crest $.50/1 toothpastes 3oz+, rinses 458ml+, glide flosses 35 m or glide floss picks 30ct+
Crest $1/2 toothpastes 3oz+, rinses 458ml+, glide flosses 35 m or glide floss picks 30ct+
Crest $2/3 toothpastes 3oz+, rinses 458ml+, glide flosses 35 m or glide floss picks 30ct+
Crest $7/1 3d white 1 hour express 4ct, professional effects 20ct, professional effects + 1 hour express 22 ct, advanced seal glamorous white 14ct or supreme flexfit 14ct whitestrips
Dawn $.25/1
Downy $.50/1 wrinkle releaser plus excludes 3oz (12/31)
Duracell $.50/1 coppertop, quantum, ultra photo lithium, specialty batteries, rechargeable batteries, charge or 6pk+ hearing aid batteries
Duracell/Hasbro $5 off 1 monopoly electronic banking edition, electronic battleship, twister rave, skip-it or operation AND 1 quantum AA or AAA 6pk+ (6/22)
Fixodent $.50/1 adhesive 1.4oz+
Fixodent $1.50/2 adhesives 1.4oz+
Gillette $.75/1 mac3 shave prep
Gillette $2/1 clinical deodorant
Gillette $2/2 deodorants or body washes
Gillette $5/1 fusion proglide styler
Gillette Buy mach3 cartridge, get $2 off mach3 or body razor
Head & Shoulders $1/2 full size products excludes 200ml, 6.8oz, 1.7oz and treatments
Ivory $1/both bar and body wash excludes 1ct bar
Ivory/Safeguard $.40/1 personal cleansing product
Olay $1.50/1 body wash bar soap 4ct+, in-shower body lotion or hand & body lotion excludes simply
Olay $2/1 pro-x or regenerist facial moisturizer or facial cleanser
Old Spice $1/2 products
Old Spice $3/1 fragrance excludes body spray
Old Spice $5 off both shampoo/2-in-1 and styling product (6/15)
Oral-B $1/1 adult battery powered toothbrush or 3d white action rechargeable toothbrush
Oral-B $1/1 pulsar, 3d white, pro-health or complete toothbrush
Oral-B $3/1 replacement head 2ct or 3ct
Oral-B $7/1 professional series 1000, 1500, 2500, 3000, 3500, 4000, 5000, 7000, deep sweep 1000, 5000, 5500 or pulsonic rechargeable electric toothbrush
Pantene $3/1 expert hair regrowth treatment for women
Pentene $1.50/2 products
Pentene $3/3 products
Pepto $.50/1 product
Prilosec OTC $1/1 product
Secret $1/1 product excludes .5oz
Secret $2/1 clinical deodorant excludes .5oz
Tampax $.50/1 product 16ct+
Tampax $2.50/2 radiant or pearl tampon products
Tide $1/1 washing machine cleaner
Tide $2/1 boost 18-37ct duo pack or oxi
Tide $2/1 detergent excluding simply clean & fresh and pods
Tide/Downy $3/2 Tide detergents, Downy or Tide washing machine cleaner excludes downy single rinse, Tide simply clean & fresh and Tide pods
Tide/Downy/Bounce $.75/1 Downy, Tide boost, Tide Oxi, Tide washing machine cleaner or Bounce excludes Downy single rinse and Tide pods
Venus $3/1 razor
Venus/Daisy B2G1 free disposable razors up to $14.99 (6/15)
ZzzQuil $1/1 product
Target P&G coupon insert – June 1, 2014 (all expire 6/30/14, all are Target store coupons)
Align $2/1 42ct item
Bounty $.50/1 6pk+ paper towels
Braun $5/1 series 3 shaver
Charmin $.50/1 9pk+ bath tissue
CoverGirl $1/2 cosmetic items
Crest $1/1 1-liter+ pro-health mouth rinse
Duracell $1/1 8ct+ batteries
Gain $1/2 scent booster or detergents
Gillette $2/both 1 razor and 1 shave gel excludes shaving foam and trial
Iams $1/1 4lb+ dog food or 5lb+ cat food
Metamucil $2/1 fiber supplement
Olay $1/1 fresh effects skin care item
Olay/Herbal Essences $1/2 body wash or bar soap items
Pampers $1/1 21ct+ diapers
Pantene $1/2 hair care items
Puffs $.50/1 3pk+ facial tissue excludes to go
Tide/Downy $1/2 products
Venus/Satin Care $2/both 1 Venus razor or cartridges and 1 satin care shave gel
ZzzQuil $1/1 12-24oz liquid or 24ct+ liquicaps