Someday soon, it won't be just online shoppers who are glued to their computer screens while buying their groceries and personal products. Shoppers in actual stores will be staring at a screen while navigating the aisles, as they look for deals, directions and coupons – all while trying to avoid crashing into other shoppers who are doing the same.
Now doesn't that sound like fun?
Walgreens certainly hopes so. It's planning to launch a new "virtual reality" version of in-store shopping, in conjunction with the indoor mapping app aisle411 and Google's futuristic "Project Tango" initiative.
Back in 2012, aisle411 began working with Walgreens to provide maps of its nearly 8,000 U.S. stores to users of the aisle411 app (which also works at a number of other retailers, like WinCo, Hy-Vee, Schnucks and more). No longer do you have to wander around searching for something – you can just type it into aisle411, and a map of the store layout will appear on your smartphone and direct you to exactly what you need.
But a flat, two-dimensional map on a tiny smartphone screen is soo 2012.
So welcome to the future.
aisle411 has announced a new partnership with Google's Project Tango, which will see Google's 3D mapping abilities and precision locating technology incorporated into the aisle411 app. Walgreens will become the first aisle411 partner to try it out in a handful of unspecified test stores. And you don't even need to provide your own smartphone – the store will provide a 7-inch tablet that attaches to the handle of your shopping cart, so it's always at your fingertips.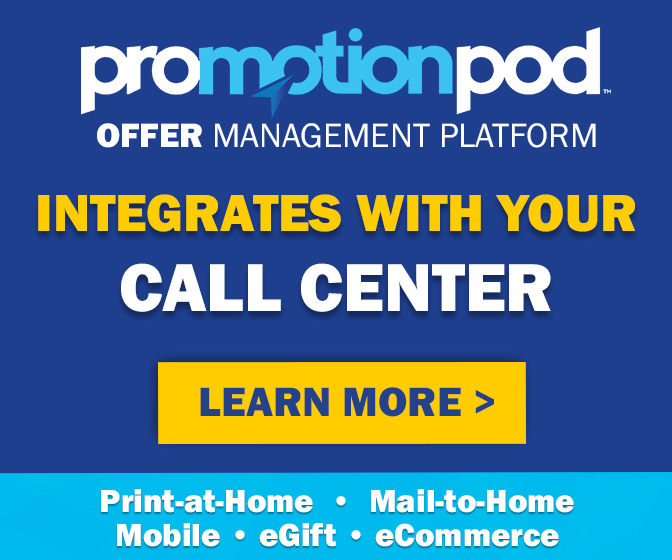 The new system will "allow users to search and navigate to specific products in a 3D augmented reality experience inside the store," aisle411 proclaims. Users "can also simultaneously discover personalized coupons, offers and rewards that 'pop out' of the shelf along their in-store route, along with collecting loyalty rewards just for walking down aisles."
How it works is, the tablet's two cameras and depth sensor give you a real-time look of where you're headed – so you can navigate the store without ever looking up from the screen. Then the system can overlay animated directions, product information and special offers onto the real-time view, so it appears that all of the graphics are hovering over the aisles and shelves, in 3D. Check out aisle411's promotional video below for a better idea of how it will work:
The video takes a bit of poetic license, in showing graphics that appear before your eyes as you walk down a Walgreens aisle. In reality, the tablet doesn't beam images into the physical space in front of you – it displays them on the screen.
At any rate, if you use the system in Walgreens, you'll see notices pop up on the screen as you approach a product that's on sale, for example. It might direct you to a product that offers Balance Rewards points. Or digital coupons will "pop out" of products, and you can clip and save them to your account simply by tapping the coupon on the tablet. And by logging in with your Balance Rewards ID, the system will be able to offer customized deals and coupons based on your likes and purchase history.
The Walgreens system will be the first public, practical application of Google's Project Tango technology. Google envisions its system being used for everything from measuring the dimensions of a room just by walking around in it, to visualizing new furniture in your home, to "playing hide-and-seek in your house with your favorite game character, or transforming the hallways into a tree-lined path."
Hmmm.
Anyway, getting back to shopping – aisle411 says it's in talks with other retailers to bring the new technology into their stores. And the company is confident that shoppers are ready for a new way to shop, and save. Today's consumers are "smart and digitally savvy," aisle411 CEO Nathan Pettyjohn said in a statement. So "it's critical for retailers that their shoppers have the right tools to keep them engaged in the shopping experience. This new application is a fun way to shop and is sure to engage anyone using it."
It's shopping-turned-video game, with a store full of shoppers interacting with their screens in the hopes of getting the best deal. And you thought couponing was competitive enough already.