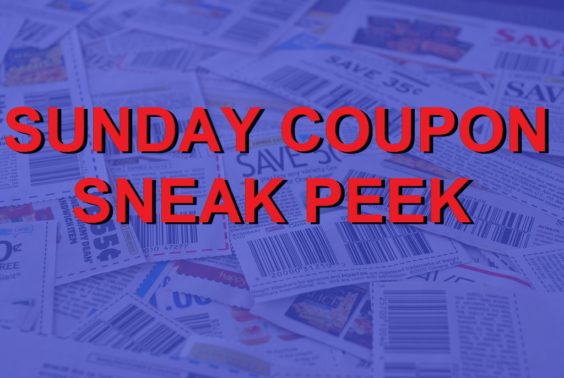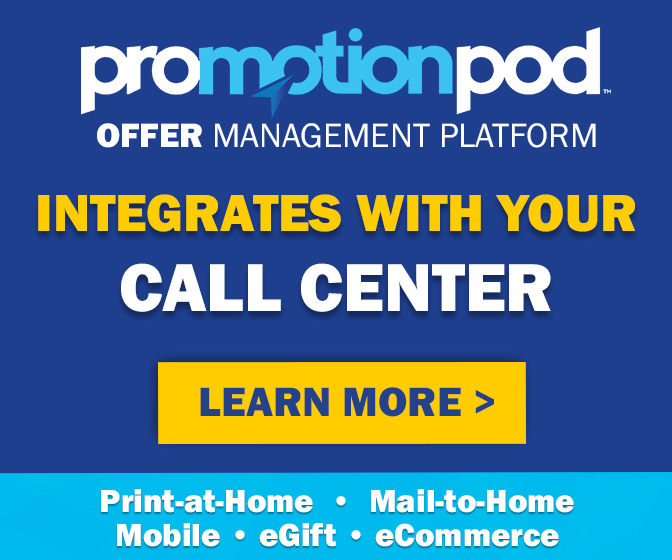 You should find two coupon inserts this weekend, one each from SmartSource and RedPlum. Here's a preview of the coupons to look out for.
A reminder, you may be able to find some of these coupons available as printable versions in the SmartSource insert digital edition or in the RedPlum section of our Printable Coupons page. If you don't see what you're looking for, try searching our coupon database.
And don't forget to combine these coupons with cash-back offers from Ibotta, Checkout 51 or Snap by Groupon for extra savings!
And now, as provided by CouponPreviews.info, here are the coupons to watch for this weekend:
SmartSource coupon insert – November 16, 2014
Air Wick $1.50/2 freshmatic ultra refills (12/14)
Air Wick $1/1 scented oil twin refill or 2 single refills (12/14)
Air Wick $2/2 candles or wax melts (12/14)
Aussie $1.50/2 shampoo, conditioner or styler products ets (12/31)
Aussie $3/3 shampoo, conditioner or styler products ets (12/31)
Benefiber $4/1 product 62 servings+ or stick pack (11/30)
Betty Crocker $.50/2 box or pouch potatoes excludes buds (1/10/15)
Brita $2/1 on the go bottle (3/3/15)
Brita $4/1 pitcher excluding slim or 1 multi-pack filters excluding 1pk (3/3/15)
Carefree $.50/1 product 36ct+ (1/3/15)
Chex Mix $.50/2 4.5oz+ regular, muddy buddies, popped or xtreme (10/10/15)
Dole $.75/2 mandarin oranges or tropical fruit cans (12/31)
Drano $.55/1 product (12/27/14)
Easy-Off $.75/1 product (12/28)
Gas-X $1.50/1 product (11/30)
Gas-X $4/2 30ct+ products (11/30)
General Mills $1/3 cereals (12/27)
Glass Plus $.35/1 product (12/28)
Golden Grain $1/2 traditional pasta (12/31(
Goodnites $1.50/1 tru-fit refill pack (12/13)
Goodnites $2/1 tru-fit starter pack (12/13)
Goodnites $2/1 underwear or bed mats jumbo pack+ (12/13)
Grey Poupon $1/1 8oz+ mustard bottle or jar (12/28)
Herbal Essences $1.50/2 shampoo, conditioner or styler products excludes color, body wash and trial (12/31)
Herbal Essences $3/3 shampoo, conditioner or styler products excludes color, body wash and trial (12/31)
Hershey's $1/2 kisses 8oz+ bags (12/31)
Hershey's $1/5 hershey's, almond joy or mounds pudding or jolly rancher gelatin dnd (1/17/15)
Hershey's/Reese's $1/2 8oz+ baking chips (12/31)
Hidden Valley $.50/1 dry dips or dressing mix (2/16/15)
Johnsonville $1.50/2 breakfast sausage dnd (12/31)
Johnsonville $1/1 fully cooked breakfast sausage dnd (12/31)
Land O Lakes $.35/1 eggs (2/16/15)
Lime-A-Way $.75/1 cleaner (12/28)
Lypsyl $1/1 lip care product (1/25/15)
Milka $1/2 chocolate bars 3.08oz+ (1/24/15)
Mop & Glo $.50/1 product (12/28)
Old English $1/1 product (12/28)
Palmolive $.25/1 liquid dish soap 12.6oz+ ultra only (12/6)
Pepcid $1/1 25ct+ product (12/31)
Pepcid/Lactaid/Tucks $3/2 products ets (12/31)
PeroxiClear $4/1 12oz+ (1/10/15)
Pillsbury $.30/2 refrigerated grands! biscuits (2/7/15)
Pillsbury $.40/2 crescent dinner rolls excludes twin pack (2/7/15)
Pillsbury $.50/2 rolled refrigerated pie crusts (2/7/15)
Pillsbury/Cinnabon $.40/2 sweet rolls, grands! sweet rolls or cinnabon bakery inspired cinnamon rolls (2/7/15)
Planters $1/2 nuts or peanut butter 6oz+ dnd (1/31/15)
Playtex $1/1 gentle glide tampons 18ct+ (1/3/15)
POM $.50/1 4.3 or 8oz pom poms dnd (12/31)
POM $.50/1 fresh pomegranate dnd (12/31)
Purina Friskies $.50/6 5.5oz saucesations or tasty treausers cans (2/28/15)
Purina Friskies $1/3 party mix cat treats (2/16/15)
Real Simple $1/1 magazine issue (2/6/15)
Revlon $1/2 colorsilk, luminista or frost & glow (12/20)
Revlon $2/1 luxurious colorsilk buttercream (12/20)
Reynolds $.55/2 baking cup products (1/31/15)
Rid-X $1/1 septic system treatment product (12/28)
Scotch $.50/1 heavy duty shipping packaging tape dnd (12/15)
Scotch $.50/1 long lasting moving & storage tape dnd (12/15)
Splenda $1/1 sweetener product dnd (12/21)
Stayfree $1/1 product 36ct+ (1/3/15)
Toblerone $1/2 swiss chocolate bar or bags 3.52oz+ (1/24/15)
Torani $1/1 syrup (1/31/15)
Vlasic $1/2 pickles, peppers or relish (1/31/15)
White Castle $.50/1 6ct microwaveable hamburgers, cheeseburgers or jalapeno cheeseburgers or 4ct chicken breast sandwiches (12/31)
White Castle $1/1 16ct microwaveable hamburgers or cheeseburgers (12/31)
Wonderful $.50/1 3lb+ halos (12/16)
Woolite $1/1 50oz+ product (12/31) (2 coupons)
Yardley $1/4 bar soaps (4 singles, 2 double packs or 1 4 pack) or 1 shower gel or body wash 16oz (1/25/15)
Ziploc $1/2 bags (12/6)
Ziploc $1/2 containers (12/6)
Ziploc $1/2 slider bags (12/6)
RedPlum coupon insert – November 16, 2014
Alka-Seltzer $2/1 plus product (12/13)
Axe $1/1 16floz shower gel or detailer excludes twin packs and trial (12/14)
Axe $1/1 daily fragrance or deodorant stick ets (12/14)
Best Foods $.50/1 product 16.5oz+ (12/14)
Caress $.50/1 6pk+ bar or 12oz body wash (12/14)
Country Crock $.35/1 spread excludes honey or cinnamon flavored spreads (12/14)
Degree $1.50/1 clinical or 2 premium deodorant ets (12/14)
Degree Men $.50/1 deodorant with motionsense ets (12/14)
Dove $1.50/1 advanced care antiperspirant/deodorant excludes M+C and trial (12/14)
Dove Men+Care $1/1 antiperspirant 2.7oz, deodorant 3oz or clinical protection antiperspirant 1.7oz ets (12/14)
Dove Men+Care $1/1 body & face bar 6pk+ ets (12/14)
Dove Men+Care $1/1 body and face wash 1.5oz+ or active shower clean tool ets (12/14)
I Can't Believe It's Not Butter! $.50/1 product (12/14)
Icy Hot $1/1 patch product (1/31/15)
King's Hawaiian $1/2 12pk dinner rolls or 1 24pk dinner rolls (1/31/15)
Knorr $.50/2 pasta or rice sides (12/14)
Lipton $.40/1 tea product (12/14)
Nexium 24HR $1/1 product (1/18/15)
Nexium 24HR $5/1 28 or 42ct (12/1)
Phillips' $2/1 fiber good gummies product (11/30)
Phillips' $3/1 probiotic supplement product (11/30)
Pond's $1/1 product ets (12/14)
Quilted Northern $.25/1 ultra plush 6 double roll+ (12/16)
Quilted Northern $.75/1 ultra soft & strong 6 double roll+ (12/16)
Ragu $.60/2 products (12/14)
Silk $1/1 half gallon (12/31)
Simple $2/1 moisturizer or cleanser excludes wipes and trial (12/14)
Snuggle $1/1 liquid fabric softener 75, 96 or 120oz (12/28)
Spice Islands $1/1 mulling spice kit (12/28)
Spice Islands $1/1 product dnd (12/28)
Spice Islands $1/1 turkey brine kit (12/28)
Spice Islands $1/1 turkey rub (12/28)
St. Ives $.50/1 facial scrub, body lotion, fresh hydration lotion spray or body wash product 6oz+ ets (12/14)
Suave $.50/1 antiperspirant deodorant 1.7oz+ ets (12/14)
Suave $.50/1 professionals, naturals, men or kids body wash ets (12/14)
Suave Kids $1/1 hair product ets (12/14)
Suave Naturals $1/2 shampoos or conditioners 22.5oz+ ets (12/14)
Suave Professionals $.75/1 moroccan infusion body care product ets (12/14)
Suave Professionals $1.50/1 hair product ets (12/14) (2 coupons)
Tide/Gain/Downy/Bounce $2/1 tide pods, gain flings, downy unstopables, bounce bursts or gain fireworks excludes tide pods 5ct, gain flings 5ct and trial (12/31)
Tide/Gain/Downy/Bounce $3/2 tide pods, gain flings, downy unstopables, bounce bursts or gain fireworks excludes tide pods 5ct, gain flings 5ct and trial (12/31)
TRESemme $1/1 styling product excludes trial, travel and 4.2oz hairspray (12/14)
TRESemme $2/1 wash & care product ets (12/14)
Vaseline Buy 1 20.3floz+ lotion, get 1 6.5oz spray lotion up to $6.49 free excludes trial and bonus packs (11/30)